Postcards of the Tornadoes and Floods of March 1913 - Indianapolis, Indiana
More postcards from my collection...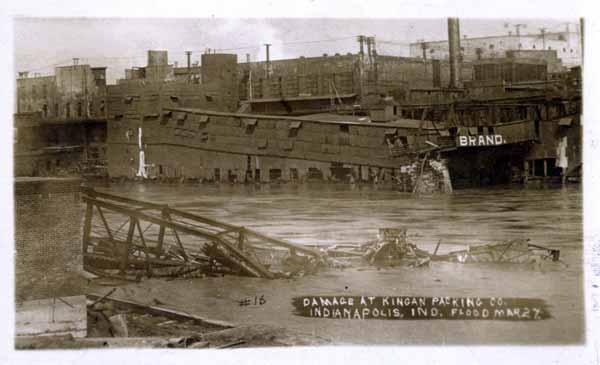 Kingan Packing Company, Indianapolis, Indiana - 27th March 1913
This unused postcard has just the printed text #16
Kingan and Company were a meat packing company and was in operation from 1862 to 1966 at Maryland and Blackford streets along White River. In 1845 Samuel Kingan opened a meat-packing plant in Northern Ireland and began a lucrative trade supplying salt pork to British ships. After plants in Brooklyn and Cincinnati burned, he opened an Indianapolis facility in 1862. Thomas Kingan, Samuel's brother was the first manager of the Indianapolis plant. In 1875, Kingan merged with another Belfast, Ireland. firm.J & T Sinclair. Family member W. R. Sinclair came to Indianapolis in 1906 and later directed the American opcrauon for 16 years. Many of Kingin original workers were Irish and some were recruited by the company in Ireland. Kingan employed more than 3,000 workers, including many of the city's Irish and Eastern European immigrants, and its facility covered 27 acres on the city's westside. Kingan was sold in 1952 and the building closed in 1966.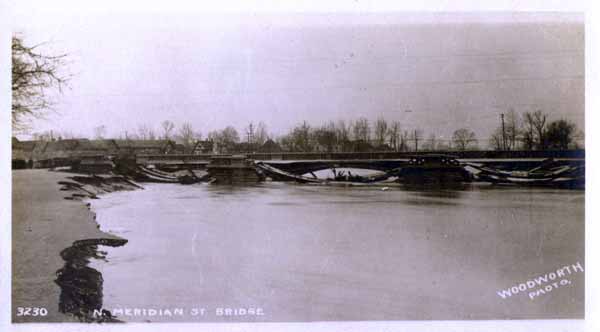 North Meridian Street Bridge, Indianapolis, Indiana
This unused postcard has the printed text...
3230
Woodworth Photo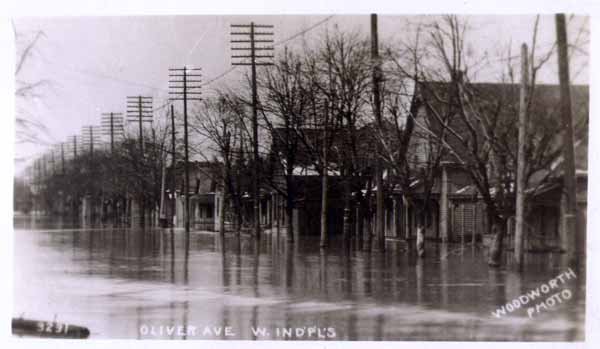 Oliver Avenue, Indianapolis, Indiana
This unused postcard has the printed text...
3231
Woodworth Photo
It also has an AZO stamp box which dates the postcard from between 1904 and 1918.
This page created 26th February 2010, last modified 27th February 2010