Terre Haute - A history and a guide
This is my history and guide to my adopted home - Terre Haute, Indiana.
Location
First of all, where is Terre Haute? Terre Haute is in south west Indiana, about 200 miles south of Chicago and the Great Lakes.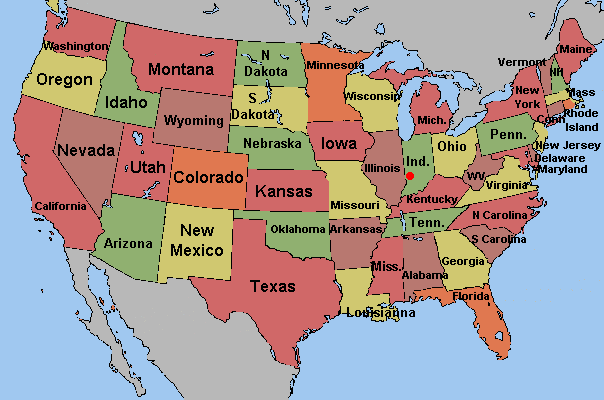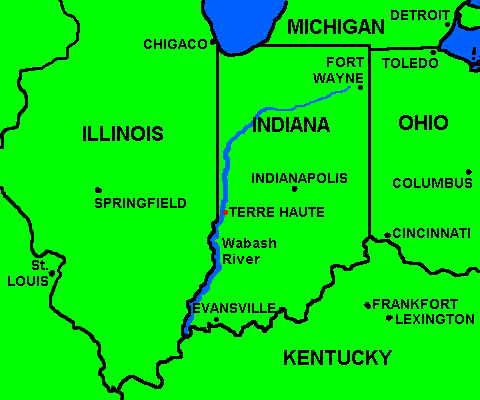 Indiana
Vigo County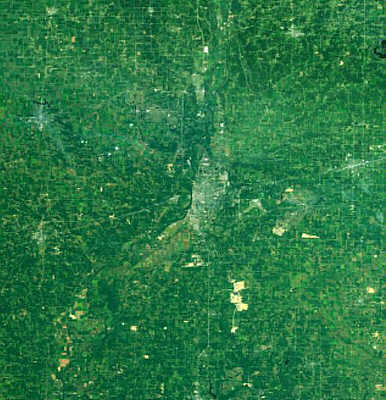 Terre Haute from a satellite
Welcome to my website, you are visitor
to this page since 17th November 2002
Website statistics by GoStats

Other pages in this section...
Prehistory
Indians
Explorers
Sin City (Page 1)
Sin City (Page 2)
The Trial of Donn M. Roberts (Page 1)
Postcards (First Page)
Union Hospital
Ghosts
2002 Events (Cars) - Custom Car show - 19th May
2002 Events (Planes) - Air Show - 14th July
2002 Events (Hovercraft) - World Hovercraft Championships - 22nd September
Snow Rollers (Page 1) - A once in a lifetime phenomenon - general views
Snow Rollers (Page 2) - The Trails
Snow Rollers (Page 3)
Snow Rollers (Page 4)
Snow Rollers (Page 5)
Differences (Page 1)
Differences (Page 2)
Differences (Page 3)
Differences (Page 4) - Marshall, Illinois
Other Stuff
Fowlers
Other Sites
This page created 29th October 2001, last modified 6th April 2014