Bizarre Postcards - War Casualties
Wars are fought for a variety of reasons and almost without exception all sides believe they are doing the "right" thing. Unfortunately, once the flag-waving and jingoism have been left behind a lot of people are going to die. Nearly always, it isn't the heroic death seen in films but a bloody, undiginified, obscene death and some of the postcards in this section remind us all of that.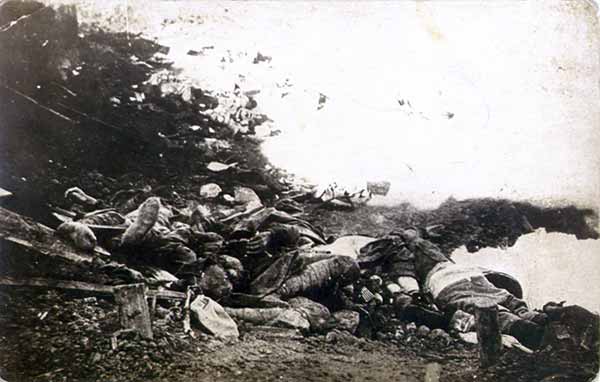 Unknown names, time and place
This unused postcard has no other printed text.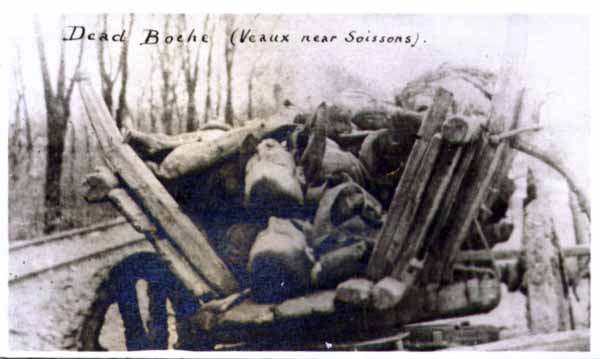 Dead Boche (Vieux near Soissons)
Not a postcard this is a photograph. Boche was the name given to German soldiers during both World War I and II. It is a mixture of the French slang alboche, from Allemand ("German") and caboche ("head" or "cabbage"). I think photograph dates to World War I and the Battle of Soissons that was fought from 18th July to 22nd July 1918, between the French (with American assistance) and the German armies.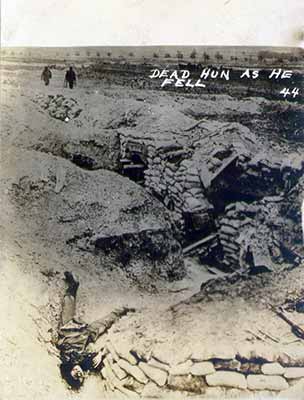 Dead Hun where he fell, 1944
This unused postcard has no other printed text but does have an Azo stamp box which, oddly enough, supposedly dates it to between 1910 and 1930. Hun, a derogatory term for Germans, is used in reference to the medieval Hunnic Empire of Attila the Hun. This term was used heavily during World War I and was often seen on Allied war posters.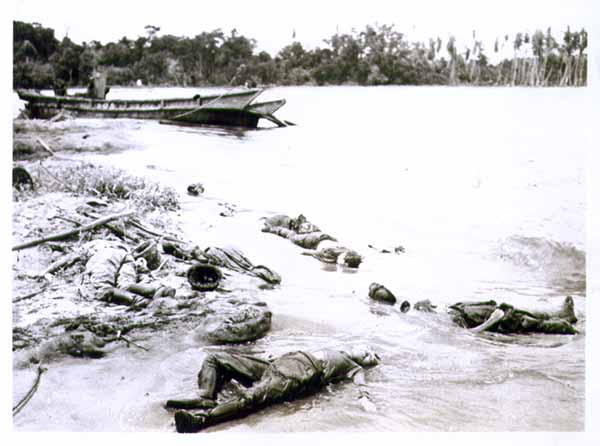 Dead Japanese on beach in South Pacific
Not a postcard this is a photograph. The Pacific War began on 7 December 1941 with the invasion of British Malaya and the attack on Pearl Harbor in the United States' Territory of Hawaii by the Empire of Japan. It ended in the atomic bombings of Hiroshima and Nagasaki by the United States and the Soviet invasion of Manchuria, resulting in the surrender of Japan and the end of World War II on August 15, 1945. The surrender of Japan occurred aboard the battleship USS Missouri on September 2, 1945.
This page created 5th May 2010, last modified 5th May 2010