Blaise Castle Estate (2)
Walking downstream from Lover's Leap will bring you to the area known as the Giant's Soapdish.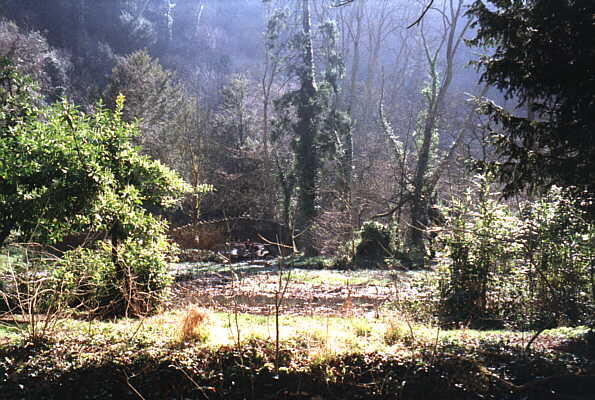 The Giant's Soapdish
It looks almost prehistoric doesn't it?
Other natural features are the Penny Well, Lover's Leap and Robber's Cave. There is also an eighteenth century grotto called the Butcher's Cave.
For those intrepid enough to continue walking, the trail will eventually open out to open grassland and you can continue to follow the river all the way to Sea Mills, around 5 miles away. Here you will be able to see the remains of the Roman harbour at what they called Abona.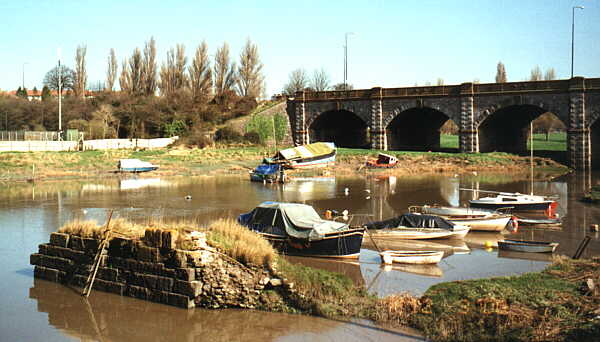 The old Roman harbour of Abona at Sea Mills
These walls are not the original Roman structure but of a much later date.
The harbour was built here because this was the last point on the River Avon that ships of the day could remain afloat at low tide, and it was a handy place to provision the Centurians that were struggling with the Welsh. There were plans to develop the harbour in later centuries but the River Avon is not suitable for larger vessels because of the tortuous route through the Avon Gorge and it's depth. Nowadays it is a tranquil backwater offering fine views of the river.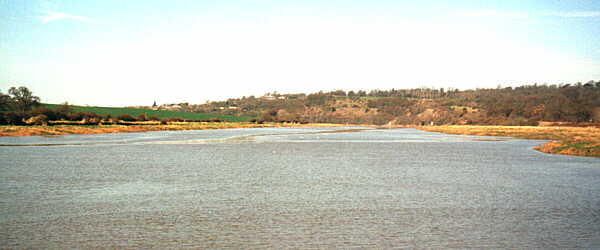 The River Avon at Sea Mills
Just outside Blaise Estate, near the entrance by the House, is a very picturesque set of nine cottages, known as Blaise Hamlet. These were designed by John Nash and George Repton and were built in 1806.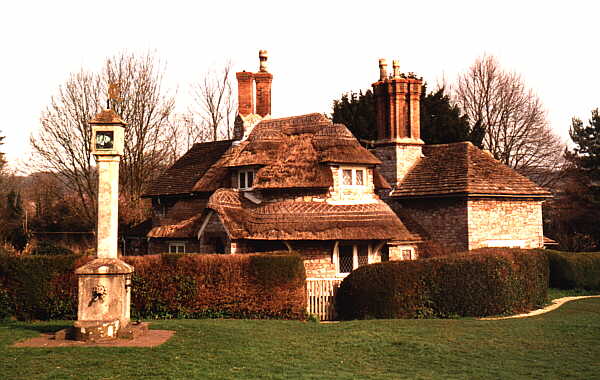 A cottage at Blaise Hamlet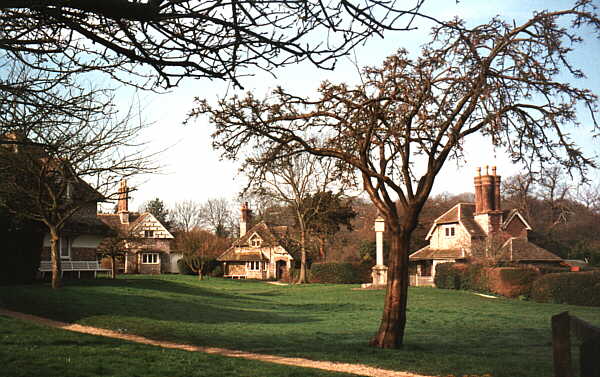 Blaise Hamlet
The estate stayed in the Harford family until it was purchased by the Bristol Corporation in 1926. 1935 saw the village of Henbury incorporated into the City of Bristol. The cottages at Blaise Hamlet were purchased by the National Trust in 1943. In 1982 Blaise Hill was scheduled as an ancient monument, and the preservation of the whole site was assured.
A full and interesting history of the estate was written by David Eveleigh in his booklet "A Popular Retreat - Blaise Castle House and Estate"
This page created 14th March 2000, last modified 2nd December 2009