Bristol's Seals, Arms and Logos (3)
Where to see the Arms
It's hard not to walk around Bristol, especially the older part, without seeing the City of Bristol arms. Various buildings, ships, bridges, street furniture and other objects have the arms on them somewhere.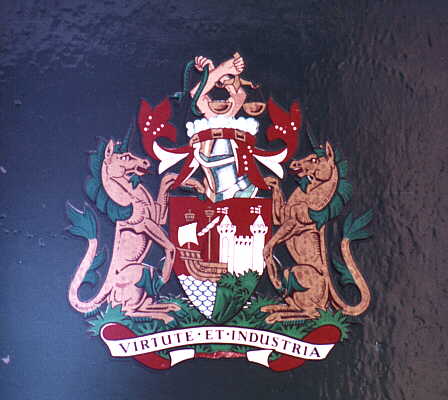 I took this picture nearly 30 years ago - in the early 1980's
It is of the Bristol Coat of Arms painted on the side of a train at Bristol Industrial Museum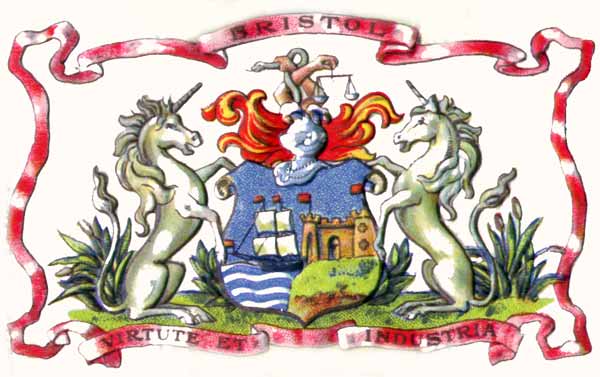 This image comes from a set of Raphael Tuck postcards published in the beginning of the twentieth century
"Heraldic" Series 159. This series along with Tuck's "United Kingdom" series was published in 1902 / 1903.
It was the above postcard that got me reinterested in the city's arms and prompted the writing of these pages.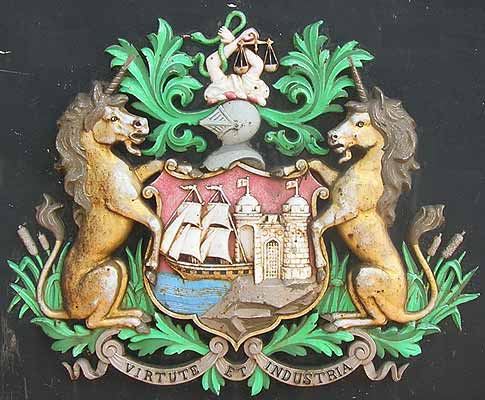 City of Bristol arms
This photo was taken of the arms on Bath Bridge, Bristol (near Temple Meads railway station)
Image from Wikipedia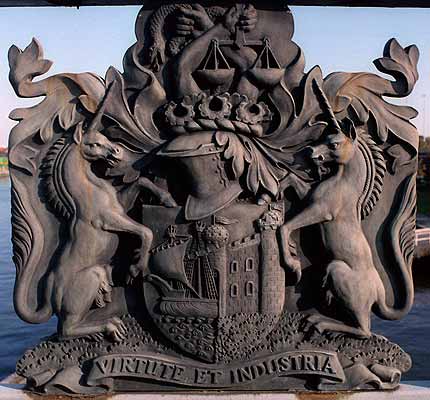 City of Bristol arms
This photo was taken of the arms on Plimsoll Bridge, Cumberland Basin, Bristol
Image from Wikipedia
Flickr and other websites have several interesting photos of Bristol's arms submitted by various people. Clicking on the following thumbnails will take you to the orginal website images.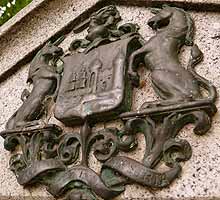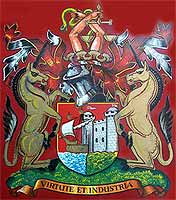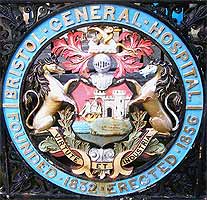 Bristol General Hospital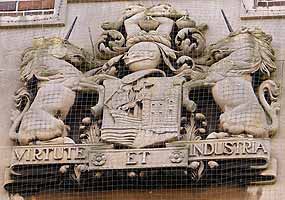 South Bristol Swimming Pool

S.S. Great Britain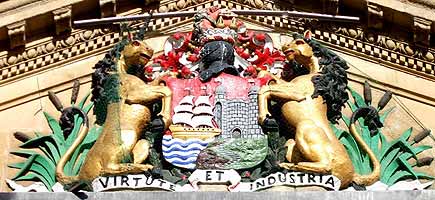 Stock Exchange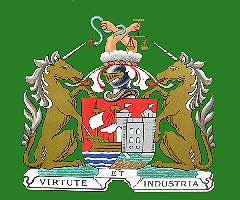 Arms that were once painted on Bristol buses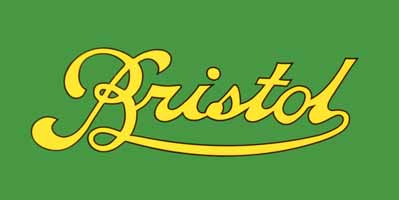 The Script that was once painted on Bristol buses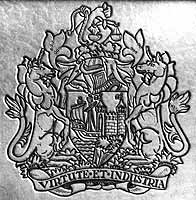 The arms in leather
Sources:
"Antiquities of Bristol" by Rev. James Dallaway, published by Bristol Mirror, 1834
Bible Study Tools
"Bristol 600 Exhibition" Bristol Evening Post, 1973
"Bristol Past and Present" by James Fawckner Nicholls and John Taylor, published by J. W. Arrowsmith, 1881
"A Chronological Outline of the History of Bristol and the Stranger's Guide" by John Evans, published by John Evans , 1824
Civic Heraldry of England and Wales
"Civic Treasures of Bristol" by Mary E. Williams, published by City of Bristol, 1984
Encyclopedia Britannica, New Werner Edition, Volume 4
Florida Educational Technology Clearinghouse
"John Cabot" by Marquis of Dufferin and Ava, published in Scribner's Magazine, Vol XXII, 1897
"Government of Bristol 1373 - 1973" by Elizabeth Ralph, published by Corporation of Bristol, 1973
Heraldry of the World
"Proceedings of the Clifton Antiquarian Club for 1904 - 1908"
"Sixteenth Century Bristol" by John Latimer, published by J. W. Arrowsmith, 1908
Wax Seals
This page created 11th November 2009, last modified 12th November 2009