Audio Problems
System Sounds
Fedora Linux system sounds are off by default. To turn them on go to Desktop > Preferences > Sound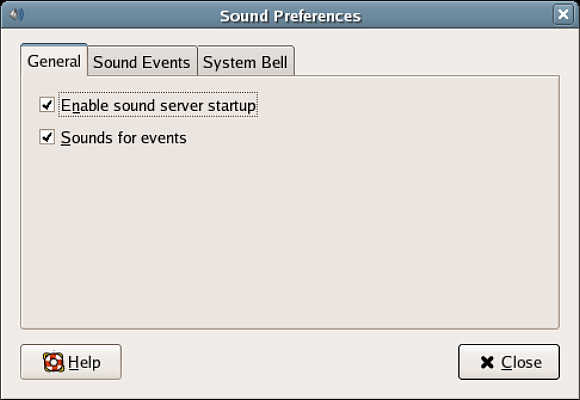 Fedora's Sound Preferences
From this screen check both the "Enable sound server startup" and "Sounds for events" checkboxes. The sounds associated with system events can be altered by the options in the Sound Events tab.
Sometimes after a Fedora installation or update the computer no longer appears to be able to play any audio file. One symptom is that your CD player software recognizes the disk and appears to be advancing through it properly but you can't hear anything. So long as the soundcard was detected properly there are some steps that can be taken to restore the audio on your system.
Sound Card Detection
Go to Desktop > System Settings > Soundcard Detection this should bring up a screen showing you if the soundcard was detected.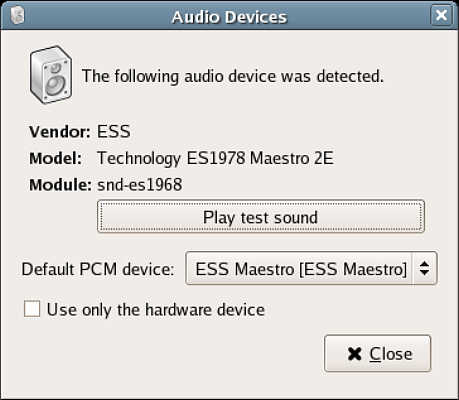 Fedora Soundcard Detection
Enabling Playback
The problem is that the external amplifier is set to off by default. To turn it on go to Applications > Sound & Video > Volume Control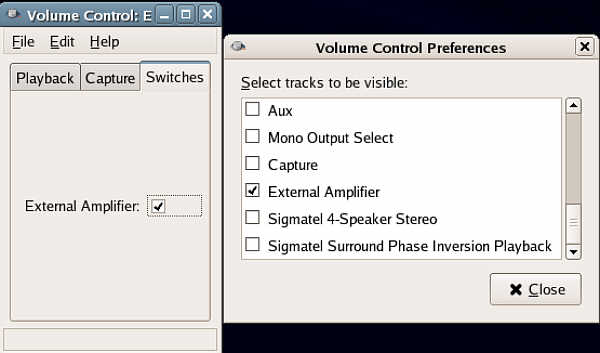 If the Switches tab is not visible then in volume control go to Edit > Preferences and click the checkbox next to External Amplifier. Audio files should now be audible.
Another way of enabling the external amplifier is to open a terminal and type alsamixer, this was changed from Alsamixer in September 2005. This should open the following screen...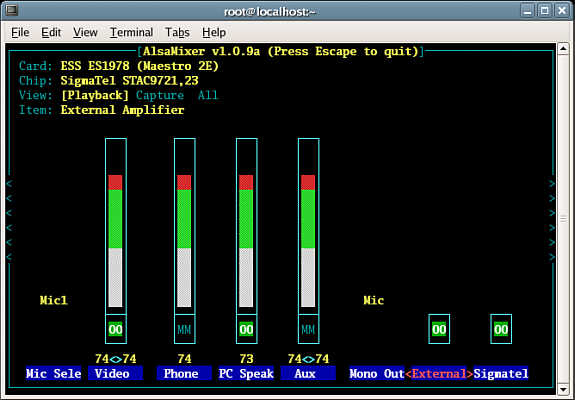 AlsaMixer
If the <External> option in AlsaMixer does not show on the screen press the right arrow until it does. If the box above <External> shows MM (for muted) then press the M key and it will change to 00, which is on.
This page created 16th August 2005, last modified 3rd October 2005