Coronation Spithead Review 1953 - Page 1
In January 2002 I had a request from Mr Ray Holden to put some pictures he had onto my website. I'm very proud to show these photographs of the Monday, 15th June 1953 Spithead Review of the Fleet. The Review consisted of 197 British warships under the command of Admiral Sir George Creasy, together with 13 commonwealth warships, 16 foreign warships and representative ships of the British Merchant Navy and Fishing Fleets. After the review of the ships some 300 FAA aircraft, led by Rear-Admiral Couchman, flew past. The ships were illuminated after nightfall and a firework display was given between 2300 and 2330 hrs. Ray wrote...
"I was in Tobruk when King George VI died which I believe was in 1952 and Queen Elizabeth came to power. I believe that her coronation was the following year and the Spithead review took place for her Coronation, I would say 1953. This year is the fiftieth anniversary of her ascension. You are welcome to the pics for two reasons, First I think that you will do justice to them and secondly because your father was a matelot. I don't know of another site who has these."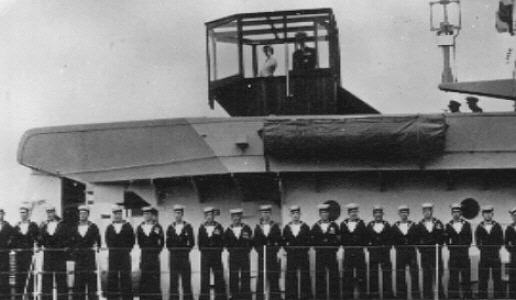 Queen with Duke of Edinburgh on Royal Yacht Surprise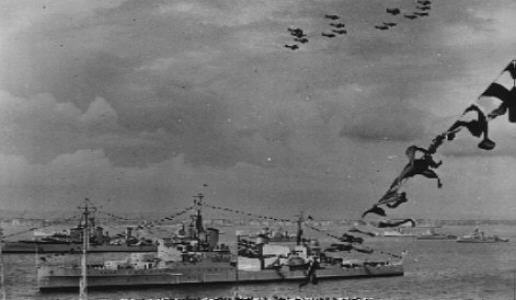 Flypast of Naval Aircraft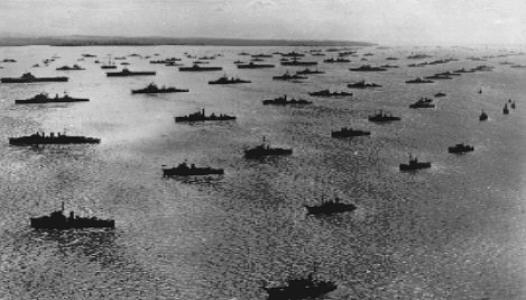 Part of Great Armada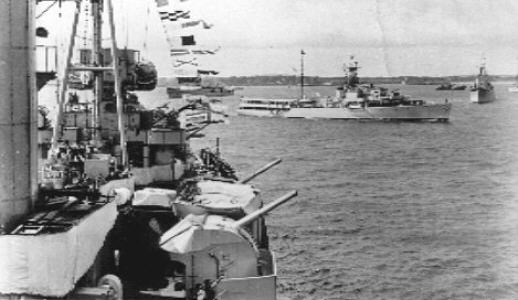 Royal Yacht Surprise passes HMS Superb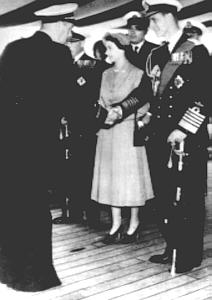 Royal Greeting To Commander of Russian Cruiser Sverdlov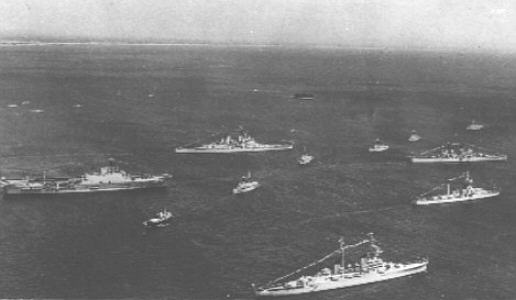 Patricia Leading Royal Yacht Surprise
In December 2003, John Carr sent me the following information about Patricia. Trinity House Vessel "Patricia". The ship in question was named as above and that was her correct prefix title - never HMS. Built in 1938 by Smith's Dock at Middleboro, 1116 tons gross the largest TH ship at that time. She was a lighthouse and buoy tender - because of the latter duties she was fitted with a diesel electric propulsion plant. This allowed her to do very precise maneuvering when working. Being the flagship of the fleet she had extra accommodation, fitted for visiting VIPs and for use at ceremonial occasions. She was at the D-Day landings (laying buoys) and scrapped in 1982 and replaced by a third ship of that name which is currently in service. She led the Royal Yacht etc. as they progressed through the lines of warships etc at the 53 Spithead Review. The Royal Yatch at the time was HMS Surprise.
Trinity House, Tower Hill, London EC3N 4DH is the HQ address, but most of their records were deposited at the Guildhall Library, Aldermanbury, London EC3N 4DH some years ago. PATRICIA does not seem to be listed in Lloyds register so I assume TH to be a separate body - i.e. her crew wouldn't have been Merchant Navy men.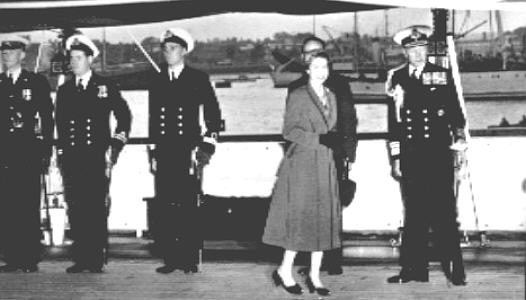 The Queen on Royal Yacht Surprise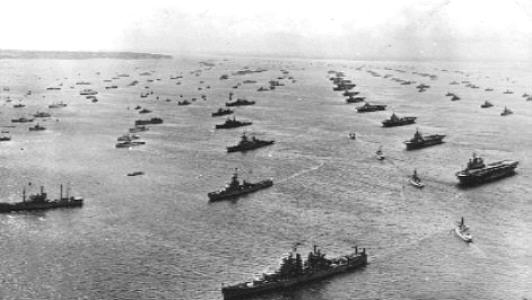 The Queen Passes Through The Great Armada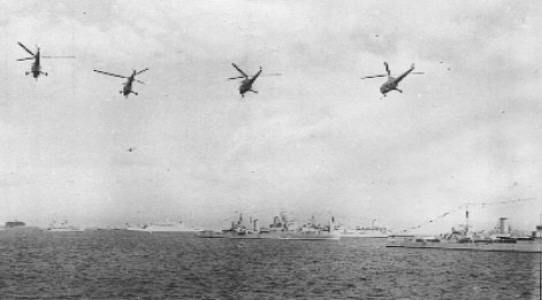 Helicopters Hovering Over The Fleet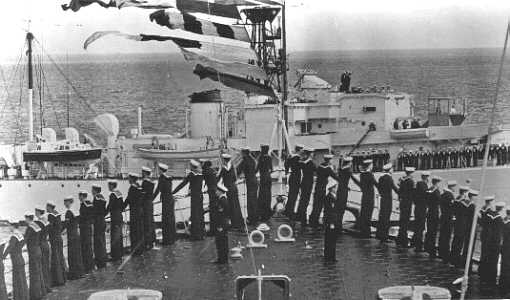 Royal Yacht Surprise passes the bows of HMS Vanguard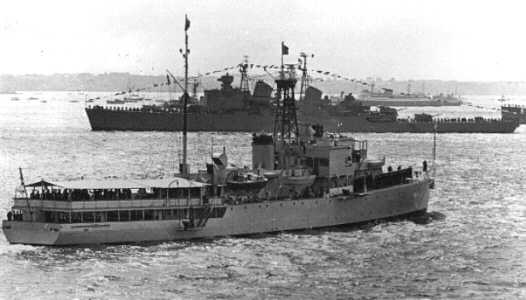 Royal Yacht Surprise passes the Swedish cruiser Gota Lejon
I had an email from an ex F.A.A member in January 2004 who says that the ship identified as the Gota Lejon above is actually the Russian cruiser Sverdlov. Looking at photographs of the Gota Lejon and Sverdlov I'm fairly convinced the second ship in the picture really is the Gota Lejon. In 2009, I received an email from Bo Hermanson. He says that "She had beautifully raked funnels, whereas Sverdlov had straight. I sailed in Gota Lejon back in the early 1950's, and was very impressed by her good looks."
This page created 26th January 2002, last modified 3rd April 2009