Postcards of the Tornadoes and Floods of March 1913
More postcards from my collection...
Lima, Ohio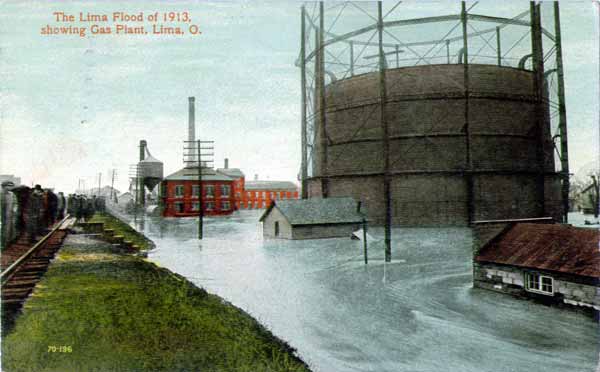 Gas Plant at Lima during the flood of 1913
This postcard, posted in Lima on September 15th, 1913, has just the printed text 70-196
Logansport, Indiana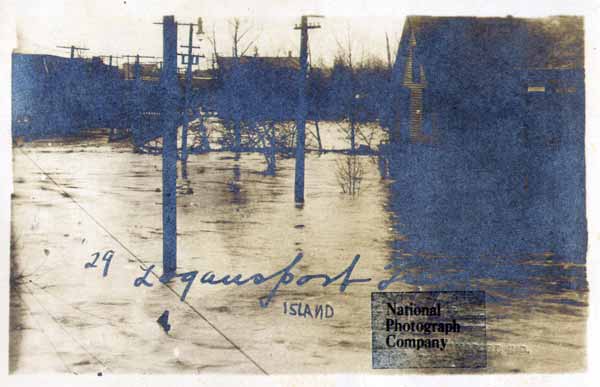 Logansport
This postcard, posted in Logansport on August 15th, 1913, has the printed text...
29
National Photograph Company
Marietta, Ohio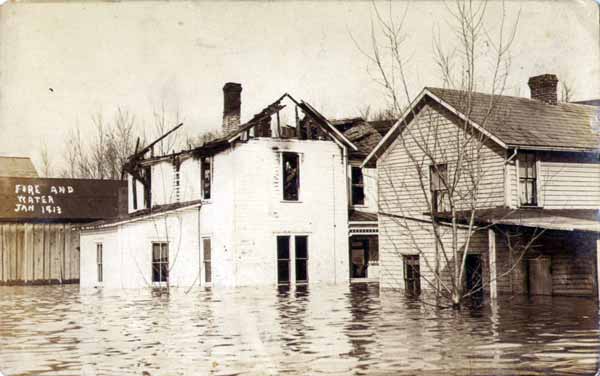 Fire & Flood - January 1913
This postcard, posted in Marietta, Ohio on January 18th, 1913, has no ther printed text. Although not printed on the card this is probably a scene from where the postcard was posted - Marietta, Ohio. Although best known for the floods of March, 1913 many areas saw flooding in January, 1913.
Martin's Ferry, Ohio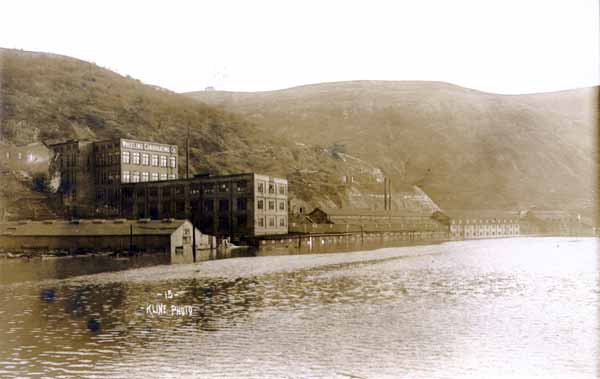 Wheeling Corrugating Company, Martins Ferry, Ohio
Not a postcard, this real photograph has the text...
15
Kline Photo
Wheeling Corrugating Company's main offices are situated at 1134 Market Street, Wheeling, West Virginia, and are still in business. The company was formed in 1890 by Alexander Glass and produce roll formed steel products such as roofing and siding. The company is a division of Wheeling-Pittsburgh Steel Corporation and I think this picture is of the plant at Martins Ferry, Ohio which opened in 1903.
Glass, a key figure in the early development of Wheeling-Pittsburgh, began his career at the age of 14 packing nails in a Wheeling plant. He founded Wheeling Corrugated with a capital investment of $10,000, including $4,000 of his own money. The company began by manufacturing corrugated roofing and siding which was used to replace aging wooden structures in factories, farm buildings, and homes. The company soon diversified into the making of conductor pipes, trimmings, and ornamental steel plates, among other products. Glass turned Wheeling Corrugated into a subsidiary of the newly formed Wheeling Steel and Iron Company in 1902. The next year saw the opening of a second Wheeling plant in Martins Ferry, Ohio just over the Ohio River from Wheeling.
This page created 27th February 2010, last modified 7th April 2010