Postcards of the Tornadoes and Floods of March 1913 - Unknown Views (2)
More postcards from my collection...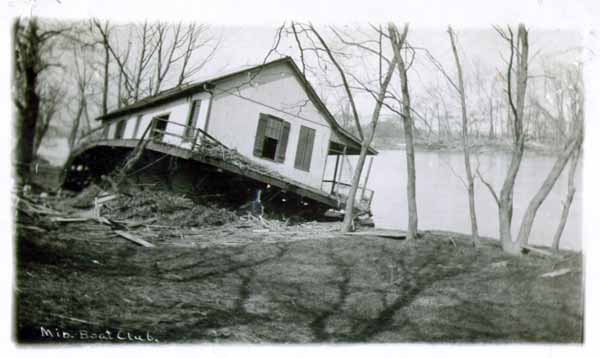 Unknown Photo
This unused postcard has the printed text...
Mid. Boat Club
This is a glossy RPPC and I'm not even sure if this has anything to do with the floods of 1913 but I included it as an interesting photograph.
This page created 7th April 2010, last modified 7th April 2010