New England (4)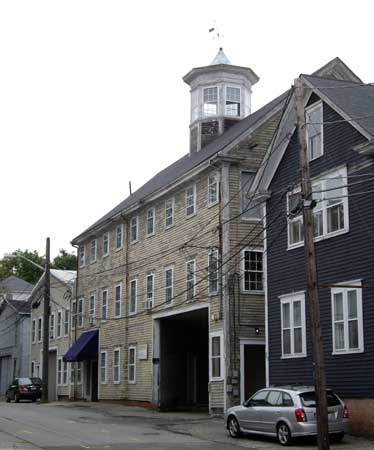 A chandlery
Just down from the chandlery we found this...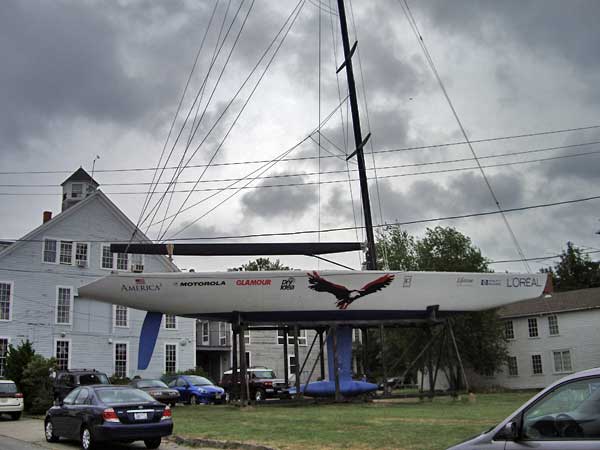 America 3 (America Cubed)(USA-18)
America Cubed was owned by billionaire Bill Kock and took part in the 1992 America's Cup which it won. It now stands at the Herreshoff Marine Museum, Bristol, RI.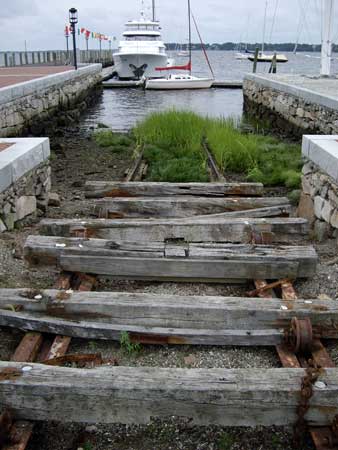 Launching ramp
You may have gotten the impression that Bristol, Rhode Island is just another small port quietly forgotten and living on its past. Nothing could be farther from the truth. It was one of the best Bristol's I've visited so far.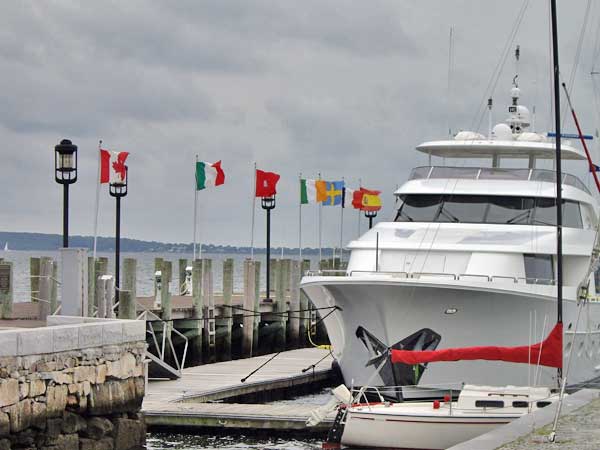 Bristol, RI marina
We almost bought this yacht.
(You have to be joking, we probably couldn't afford to touch it, let alone buy it.)
Above the town is Colt State Park which is wonderful open area guarded by two bronze bulls...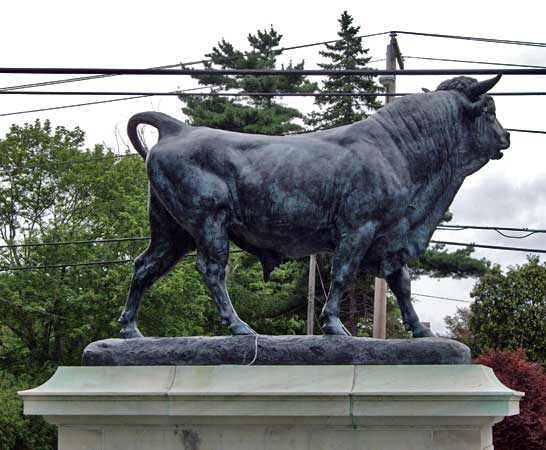 Bulls at the entrance of Colt State Park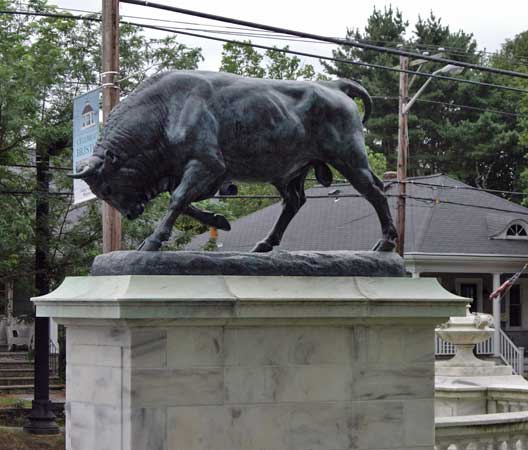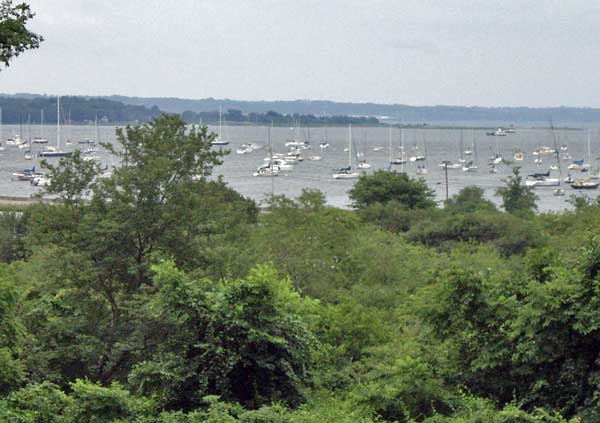 Bristol harbor from Colt State Park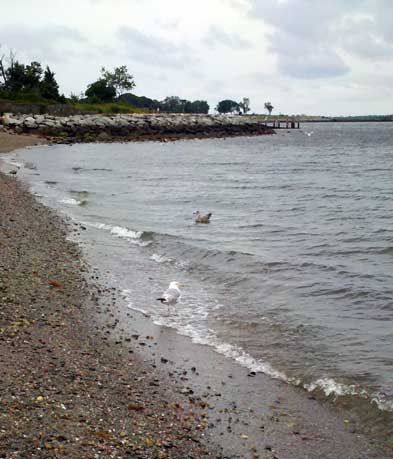 Seabirds on the shore of Colt State Park, Bristol, RI.
Massachusetts has a Bristol but it's a county not an actual town so we decided to spend the day at New Bedford in Bristol County. We're so glad we did, it's a wonderful place. Herman Melville called it "the dearest place to live in, in all New England." After driving around for a while we found what must have been the only free parking space in the city. We were a bit worried parking there as it was only for two hour parking. Luckily it was right next to the Corson building which houses the city's tourist information office who told us that we could keep the car there as it was Sunday and the parking restrictions didn't count.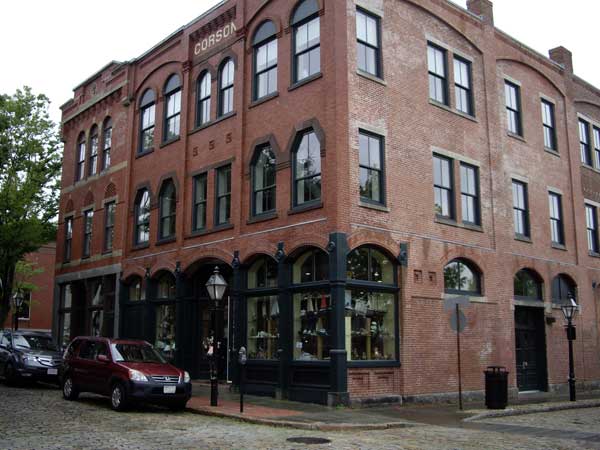 Corson building, New Bedford, MA
The Corson building was built in 1875 and burned in 1997. It was refurbished and donated to the National Park Service in 2004.
This page created 18th August 2011, last modified 7th September 2011