New England (6)
After New Bedford we headed for Hyannis. The reason for this was we wanted to get the morning ferry across to Nantucket. We had to get up at 4am!!! to catch the 7am ferry which took two hours to get to the island.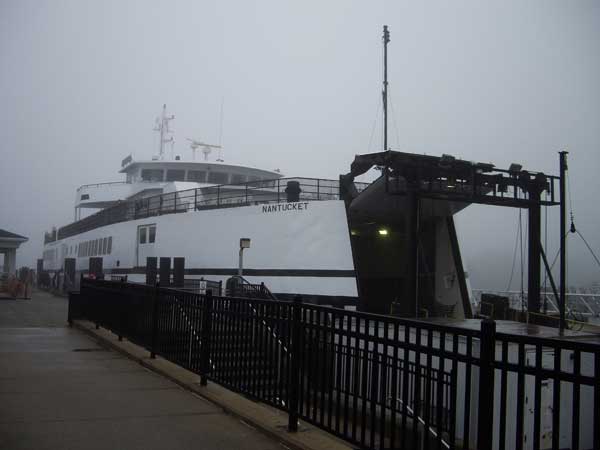 Steamship Authority ferry Nantucket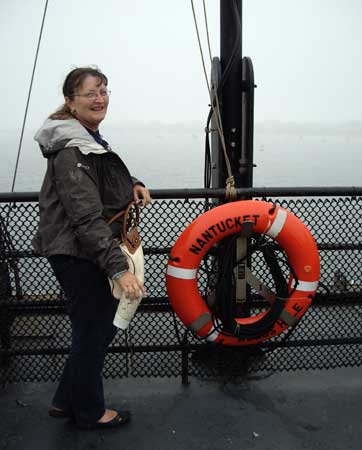 Patty on the Nantucket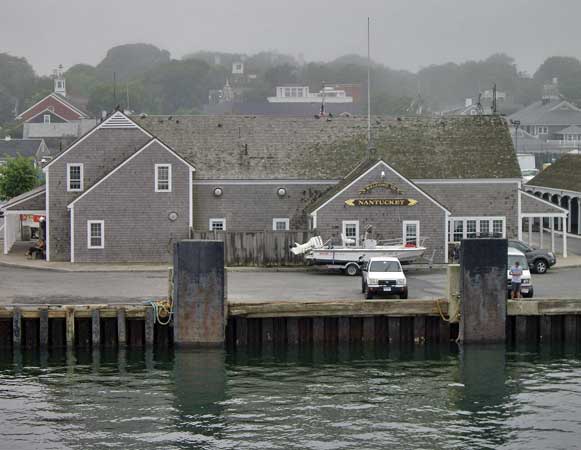 The ferry terminal on Nantucket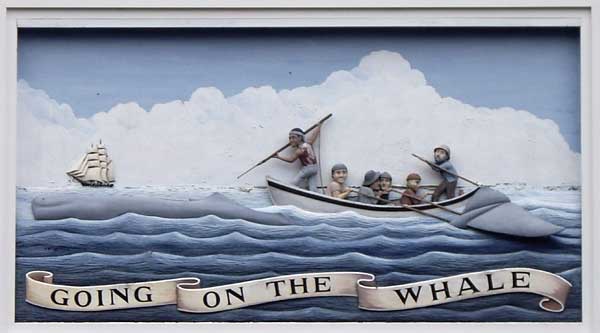 Plaque on the wall of Nantucket Whaling Museum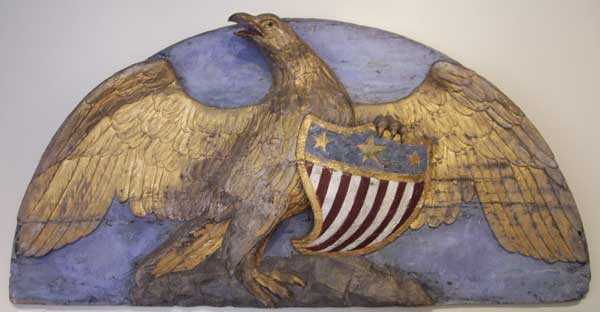 Wheel cover from the Island Home
The Island Home was a side paddle steamship and was used as a ferry between Hyannis and Nantucket from when she was built in 1855 until 1872. From then until 1895, when she was sold, she operated between Woods Hole and Nantucket.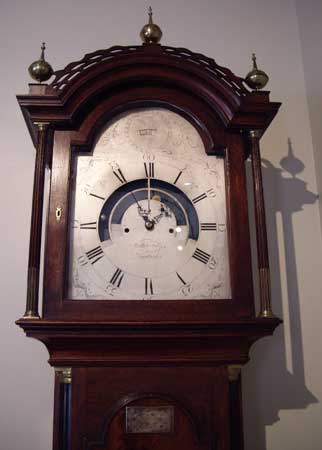 Walter Folger Clock
Walter Folger Jr. (1765-1849) was a self-taught mathematician, scientist, and astronomer, as well as a lawyer, inventor and U.S. Congressman. In 1790, he started this clock for the first time, it shows the motion and declination of the sun, the phases and motion of the moon, the day of the month, and the year. Despite what the museum told us, this was not the Folger of coffee fame. That was James Folger, also from Nantucket. Starbuck is also a common name on Nantucket and the Sturbuck Coffee Company is named after the first mate of the Pequod from Moby Dick.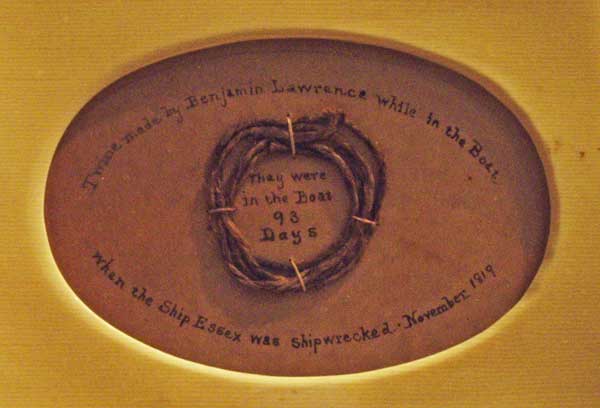 When the Nantucket whaleship Essex was sunk by a whale on November 20, 1820 the 25 man crew were left in three small whale boats. Twenty-one year old Benjamin Lawrence helped occupy his mind my creating this piece of twine from bits and pieces he found in the boat he was in. His boat was rescued by the ship Indian on February 18, 1821, 89 days since their ship was sunk.
The main reason we wanted to visit Nantucket was because of this piece of twine. It's mentioned in Nathaniel Philbrick's "In the Heart of the Sea: The Tragedy of the Whaleship Essex" and it captured our imagination. We were disappointed with the Nantucket museum, especially after seeing the one in New Bedford. We felt the Essex exhibit could have been so much better as it was tucked away in small room and not many people seemed to realize what they were looking at and the story behind it.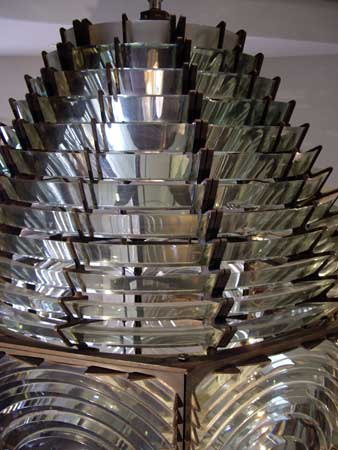 Fresnel Lens
Fresnel lenses were invented by Frenchman Augustin-Jean Fresnel specifically for lighthouses in the early 1820's. Using clean burning sperm whale oil the light could be seen for around 20 miles.

Nantucket Harbor from the roof of the whaling museum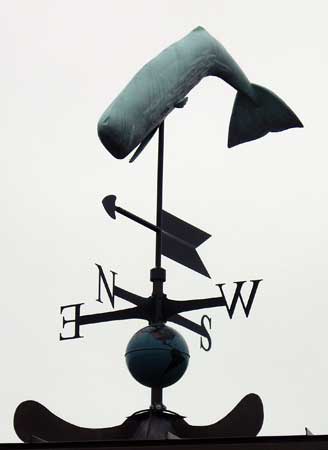 Nantucket whaling museum weather vane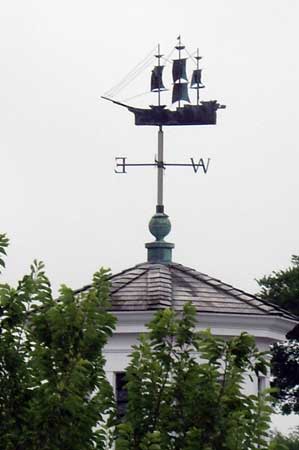 A weather vane from the roof of the Nantucket whaling museum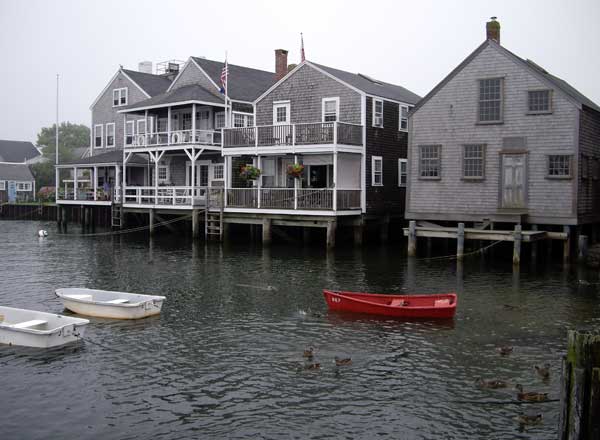 Houses alongside Nantucket harbor
This page created 18th August 2011, last modified 7th September 2011