New England (7)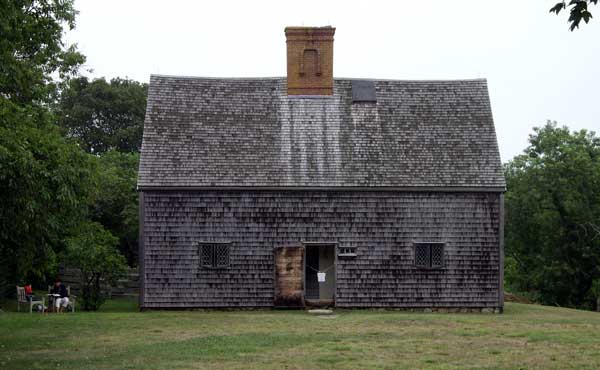 Nantucket's oldest house (sort of)
The Jethro Coffin house was built as a wedding gift in 1686 for Jethro Coffin and Mary Gardner, it is the sole surviving structure from the island's original seventeenth-century English settlement. In 1987, it was struck by lightning, and underwent extensive restoration. Apparently what happened was that over the years the wood of the house had become damp and that the lightning strike caused the water to explosively turn to steam demolishing nearly the entire house. The house is interesting but it appears to be mostly new.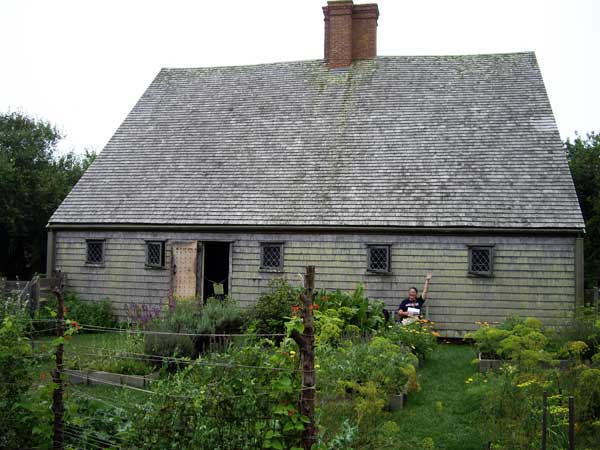 This is Patty sat in the herb garden to the rear of Nantucket's oldest house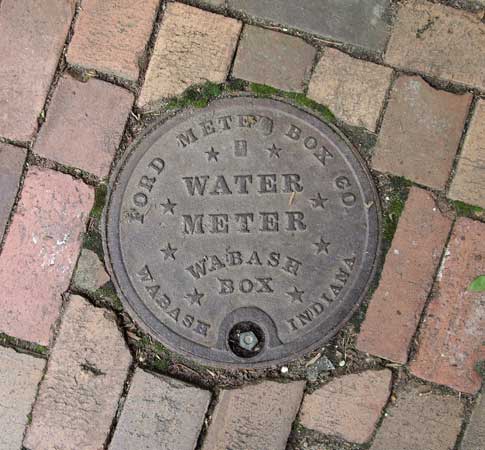 Water meter cover all the way from Wabash, Indiana
By coincidence the Ford Meter Box Co. celebrated 100 years in Wabash, Indiana in 2011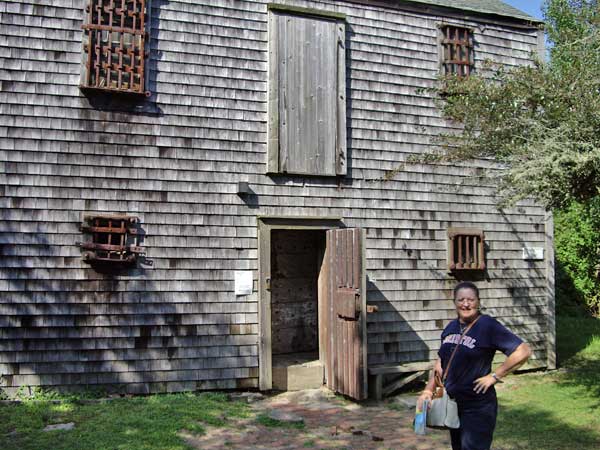 Nantucket's old goal
This jail was opened in 1806 and built from iron reinforced oak beams. We felt more could be done with this building. Maybe just a simple plaque giving details of why and for how long people would be locked up here. Maybe some details such as on their website like how a 15 year-old boy crawled out the chimney flue, and of a prisoner who had a key delivered to his second floor window by a woman using a block and tackle pulley system constructed for the purpose.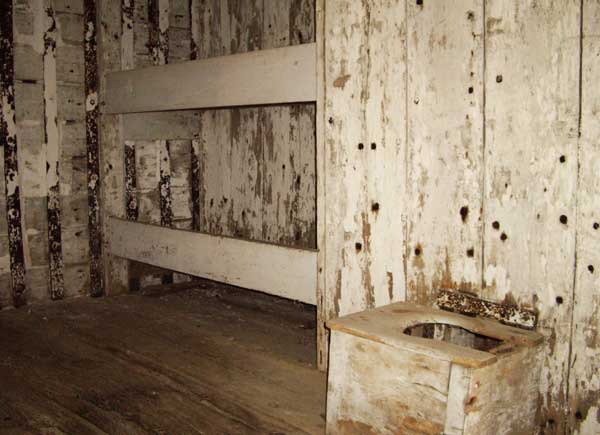 One of the two ground floor cells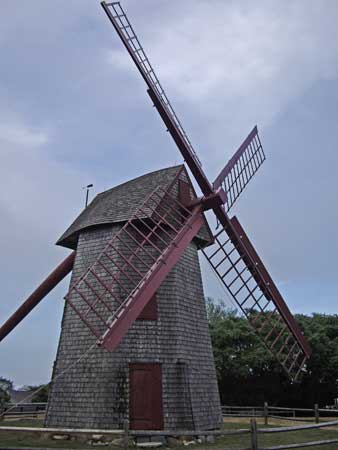 Nantucket windmill
This 50' tall windmill was built in 1745 by Nathan Wilbur and is the last of 5 windmills that once stood on the hill
Everything that we saw on Nantucket was within easy (for me, poor Patty struggled a bit) walking distance of the town. We caught a bus out to the windmill though. The bus service on the island is really good with most trips only costing a dollar each way.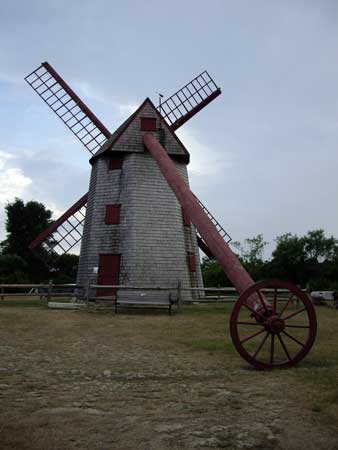 We caught the 9pm ferry back to Hyannis which docked at 11pm. and back to the motel for well earned rest. We were both very tired after our trip to Nantucket. The next day we visited some thrift shop in Hyannis before setting off for Vermont. We managed to get three CDs, Tubular Bells by Mike Oldfield, The Joshua Tree by U2 and The Memory of Trees by Enya. All three were played to death by the end of the trip. Patty also bought a t-shirt of Nantucket which surprised me as she didn't enjoy the island that much.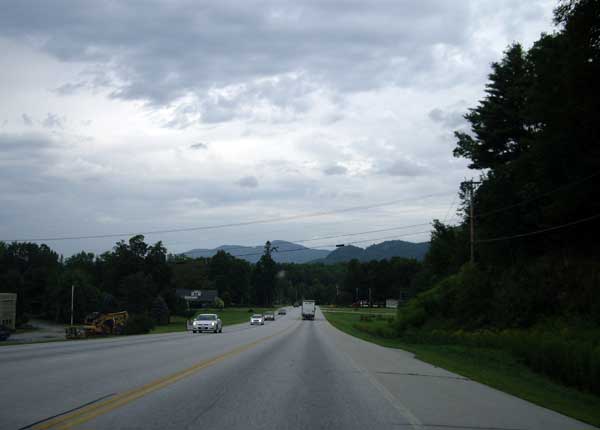 The road to Vermont
Some of the fantastic scenery we saw on the way to Vermont
This page created 18th August 2011, last modified 7th September 2011