New England (8)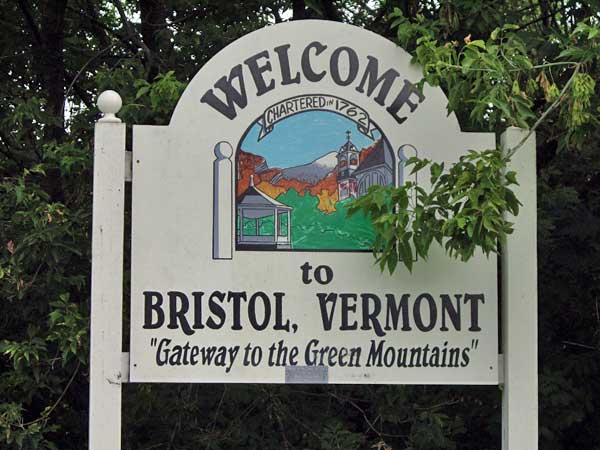 Bristol, Vermont
Bristol, Vermont is a pretty little town of 4,000 people in the Green Mountains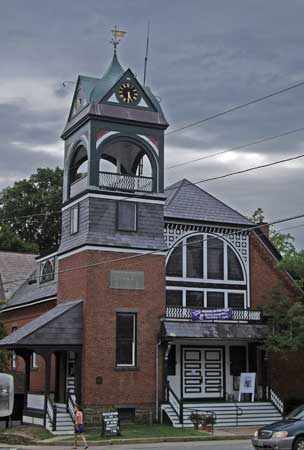 Holley Hall
Built in 1884 this is the town hall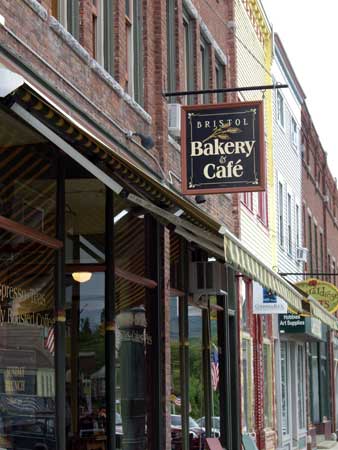 Bristol Vermont Stores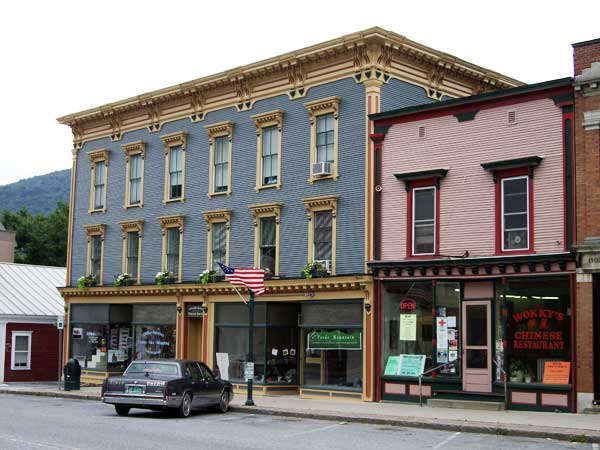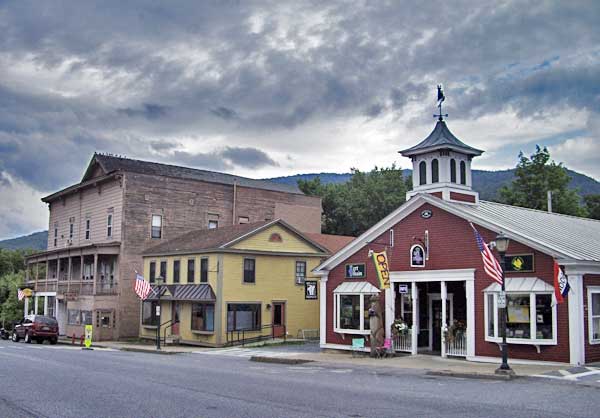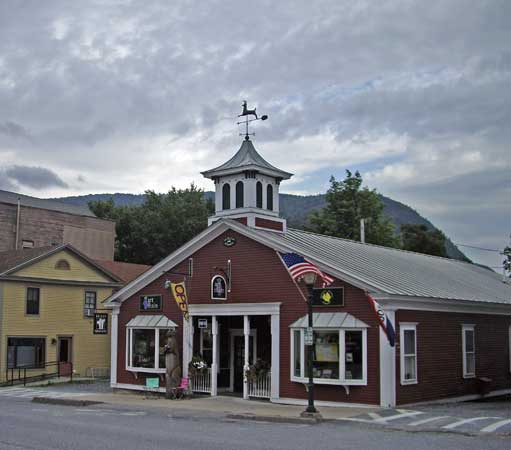 Art on Main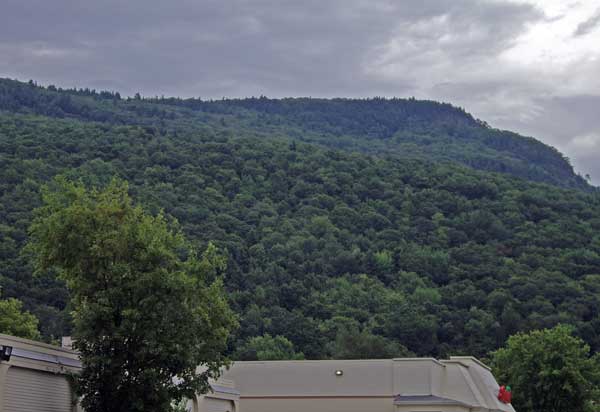 Deerleap Mountain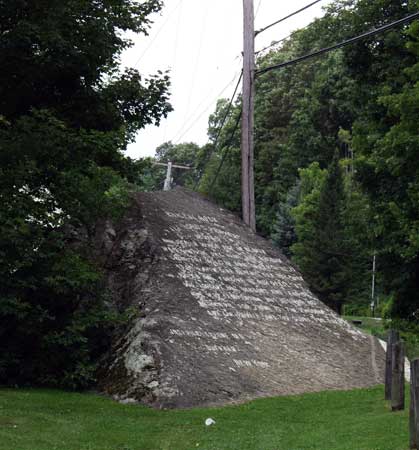 Lord's Prayer Rock
In 1891, Doctor Joseph C. Green had the Lord's Prayer carved into this roadside rock
For some fantastic photos of Bristol, Vermont visit Cal Williams website.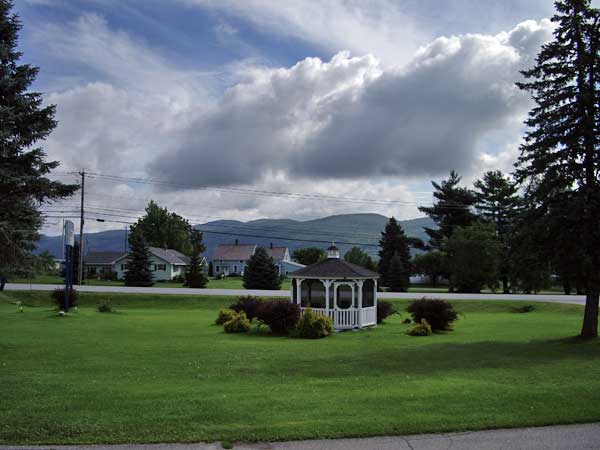 View from our room at the Blue Spruce Motel, Middlebury, Vermont
Our method of picking places to stay was always hit and miss. What we would sometimes do is see where were trying to get to and phone ahead from the motel we were staying in the night before or wait until late afternoon and start looking for somewhere to spend the night. Now and then we'd look at the reviews of the places. The Blue Spruce has gotten some bad reviews; one in May 2011 seemed mostly concerned about the state of the lawn! As you can see, it looked perfect when we stayed there in August. Whoever wrote it needs some remedial help with their writing - but perhaps it was done that way purposely and written by a rival motel owner? All the motels we stayed in were in the lower price range, we never spent more than $90 a night for the pair of us at any place we stayed in and none of them gave us any cause to complain.
We went into Middlebury to have dinner at a very nice restaurant/pub.  There were a lot of college aged students there and we wondered if there was a college nearby. When we went back to the room, we got on the internet and found out that Middlebury College was there. It is the oldest Liberal Arts College in the USA. We later found out from a friend that one of their specialties is foreign languages.
When we left Middlebury, we let the Garmon lead the way. On our way there, we had gone around the Green Mountains. This time it took us right through them. We saw some of the most beautiful scenery ever on this jaunt through the mountains.
This page created 18th August 2011, last modified 7th September 2011