Norway 1982 (2)
More photos from Bygdoy...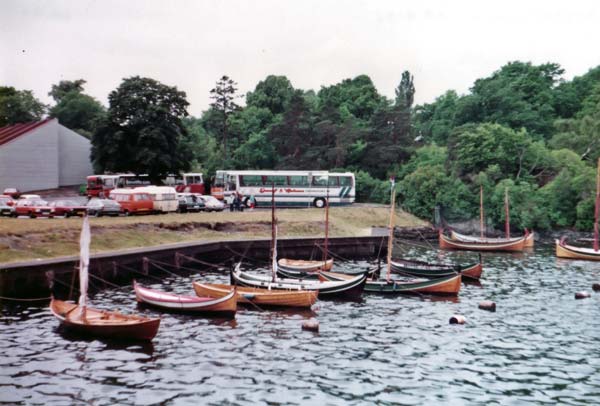 Bygdoy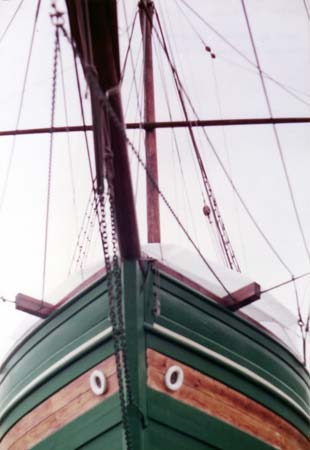 Bow of the Gjoa
The Gjøa was the first vessel to transit the Northwest Passage. With a crew of six, Roald Amundsen traversed the passage in a three year journey, finishing in 1906.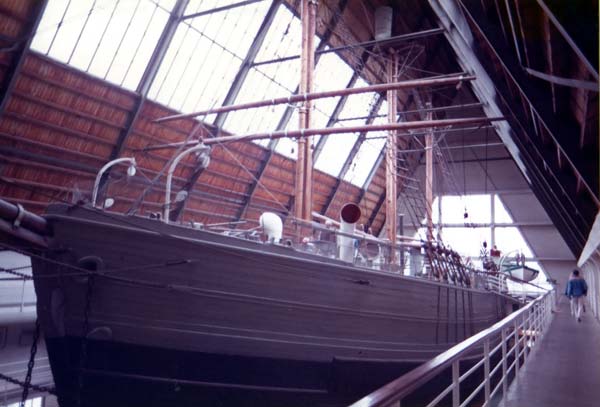 The Fram ("Forward") was the ship that was used in expeditions of the Arctic and Antarctic regions by the Norwegian explorers Fridtjof Nansen, Otto Sverdrup, Oscar Wisting, and Roald Amundsen between 1893 and 1912. It was designed and built by the Norwegian shipwright Colin Archer for Fridtjof Nansen's 1893 Arctic expedition in which Fram was supposed to freeze into the Arctic ice sheet and float with it over the North Pole. Fram is said to have sailed farther north (85°57'N) and farther south (78°41'S) than any other wooden ship.
This page created 2nd December 2011, last modified 2nd December 2011