Paris 2008 (1)
September 2008 was my mum's 70th birthday. She didn't know it but she was in for an evening of surprises. She thought she was going out for a meal with some friends. She didn't know the whole family would be there and she definitely didn't know that Patty and I were going to be there.
We had arrived at my sisters house the night before after flying from our home in Terre Haute, Indiana. Unfortunately our luggage had been lost and so we turned up at the Severnshed Restaurant on September 17th, in the same clothes we'd been wearing for two days, but that didn't matter.
Patty and I hid on the veranda overlooking the waterfront when mum arrived but we heard about what happened. She was shown a table set for 20 but apparently said, "Oh no, this is the wrong table, we wanted a table for four." Then she saw everyone and sat down. A little while later Patty and I walked. She jumped about a foot when I walked up behind her and said "Hello, mum."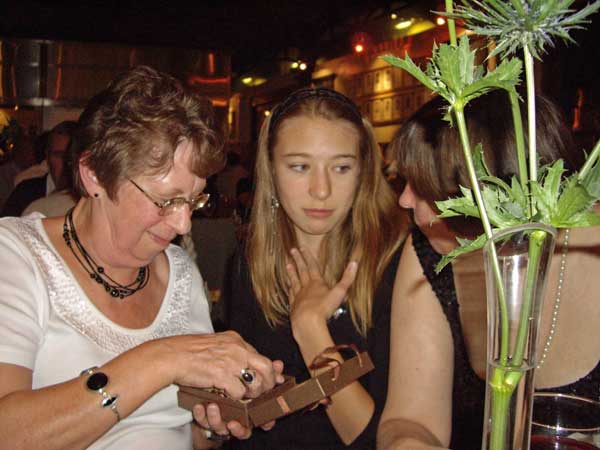 Mum with Wendy's daughter, Hollie, and my sister, Tina, behind the greenery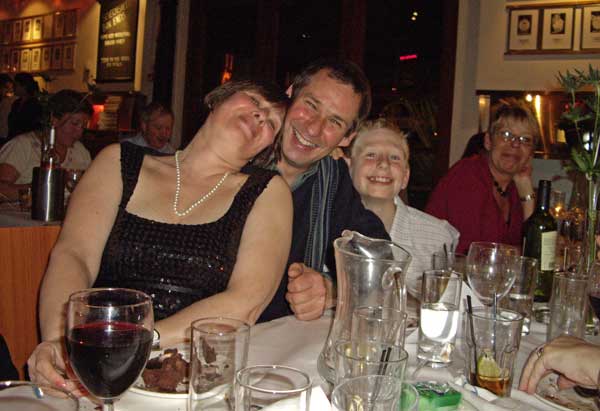 My sister, Tina, my brother, David. David's son, Mathew and my other sister, Wendy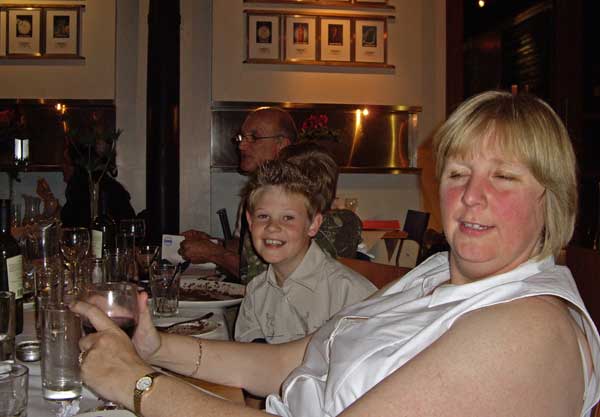 Dave's wife, Michelle, their son Luke and Wendy's husband, Lindsay Parsons
Patty is of French descent and before we left the U.S. we tried to book a flight to and a hotel in Paris. All the usual places, Expedia, Travelocity, Orbitz, Priceline and so on all seemed hideously expensive. So we gave up on that idea. A couple of days after mum's birthday we were in Bedminster and walked into a travel agents. They easily beat all these online prices. A couple of days later, on September 22nd, we were at Bristol Airport on a plane bound for Paris. We even had clean clothes! The airline had found our luggage and had delivered it to us.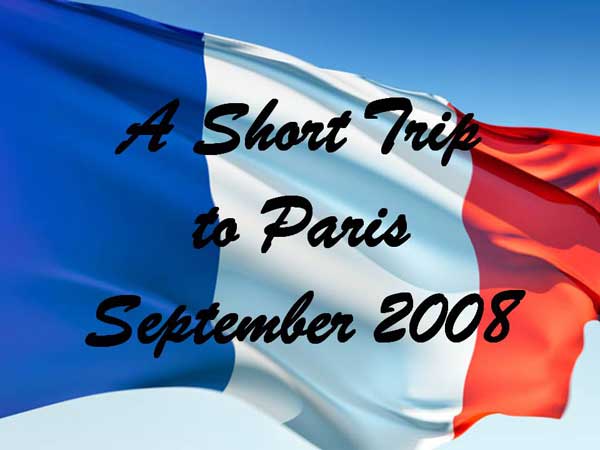 After landing at Charles de Gaulle airport Patty was so overcome with emotion she burst into tears.
After taking the SNCF train to the Gare du Nord and then the Metro we arrived at the Hotel Flaubert just of the Champs-Elysées. Unfortunately, they told us that our pre-booked rooms were not available which made Patty cry again.
The hotel staff were fantastic, gave us a cup of coffee and told us to go off and see the sights for the afternoon while they sorted something out.
The Arc de Triomphe was about a 10-minute walk away so we headed there...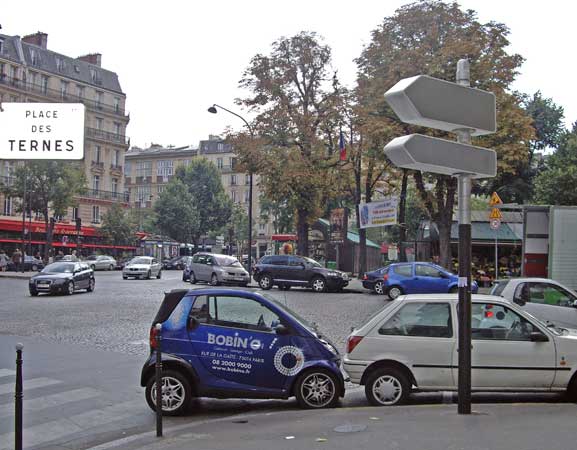 Paris - Smart Car
Like most cities, Paris is very busy place and small cars like this Smart Car are everywhere, along with a version of a scooter with two front wheels.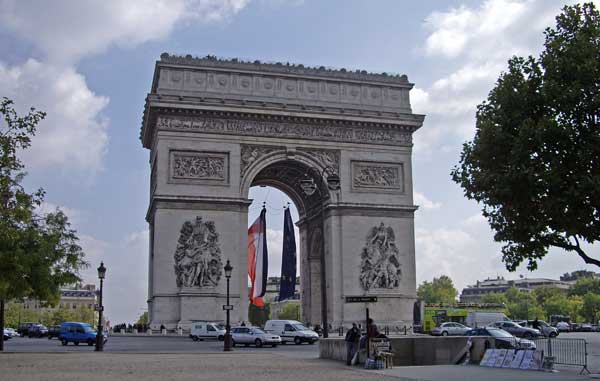 Arc de Triomphe
The Arc de Triomphe was commissioned in 1806 after the victory at Austerlitz by the Emperor Napoleon and took 30 years to build. It stands 49.5 metres (162 ft) in height, 45 metres (148 ft) wide and 22 meters (72 ft) deep. Laying the foundations alone took two years.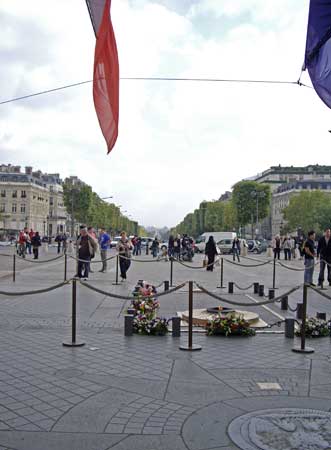 The Eternal Flame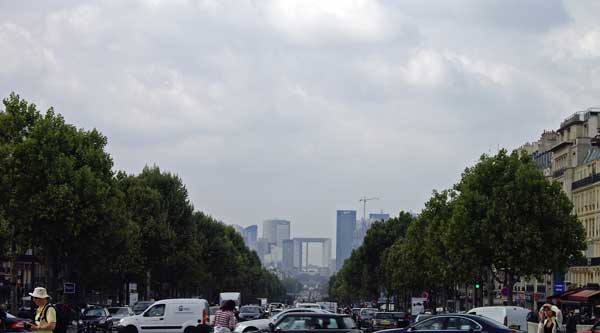 La Grande Arche de la Défense or more simply La Grande Arche from the Arc de Triomphe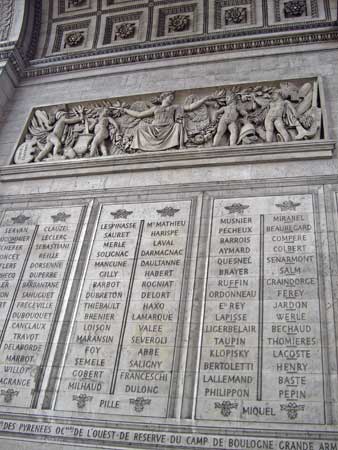 This page created 7th September 2011, last modified 7th September 2011