Paris 2008 (11)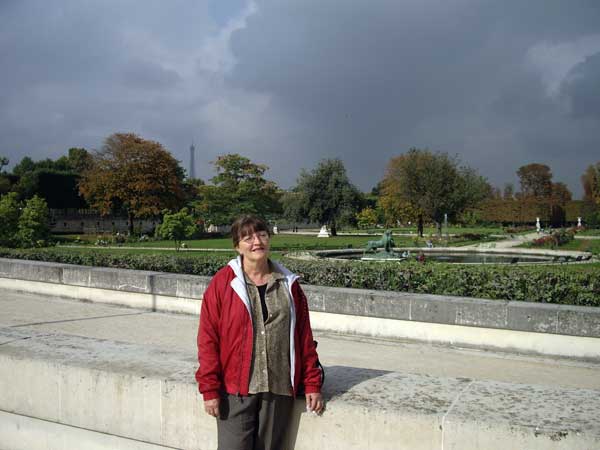 Patty at the Jardin des Tuileries near the Louvre
Twice while we were in Paris scam artists tried the "gold ring" scam. Once was while we were at the Arc de Triomphe and the second time was here. What happens is you're looking around at the sites and someone walks in front of you, stoops and "picks up" a ring. They'll show it to you and say they've just found a gold ring. It will even have a hallmark. What happens then is that they'll try to sell it to you. Of course the ring is either polished brass or really cheap gold. The first time I threatened to call the police on the man who tried this, the second time Patty started shouting at the woman.
There are lots of scams that locals try on tourists. Some of them are highlighted on the "Tourist Scams in Europe" and "Travel Scams" which deals with scams mostly in Asia. Apparently American's aren't so subtle, they simply shoot tourists.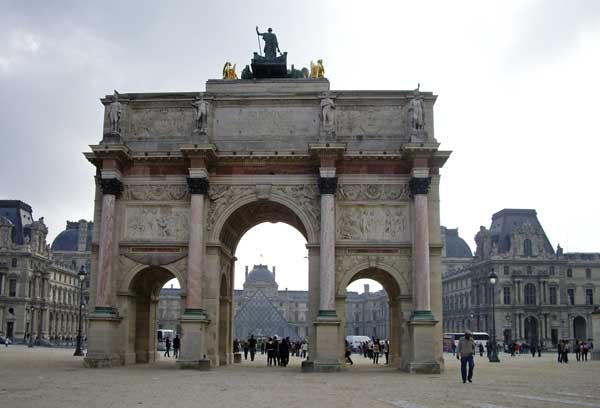 The Arc de Triomphe du Carrousel
The arch was built between 1806-1808 by the Emperor Napoleon I to commemorate France's military victories in 1805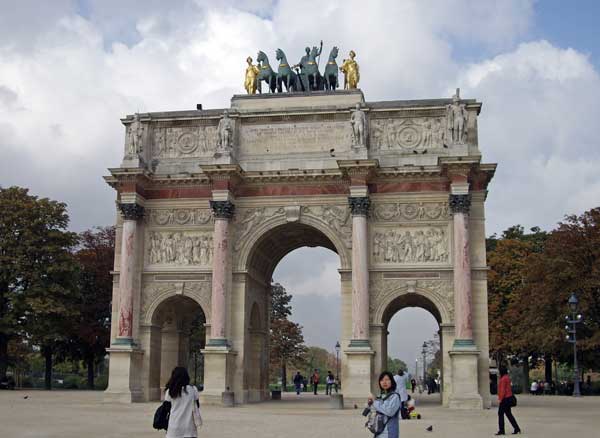 The Arc de Triomphe du Carrousel from the Louvre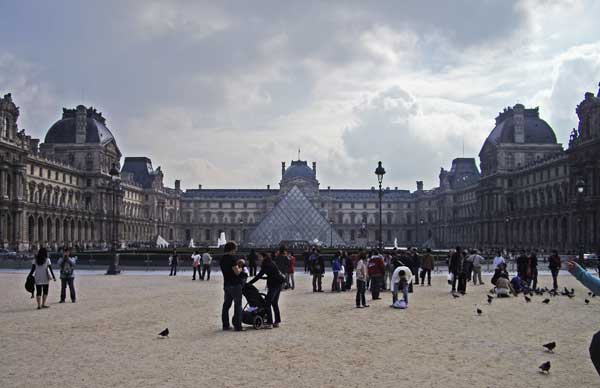 The Louvre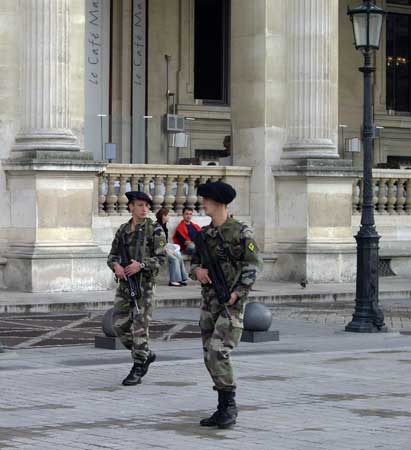 The French police and even the army are very conspicuous at early all the main Paris tourist attractions.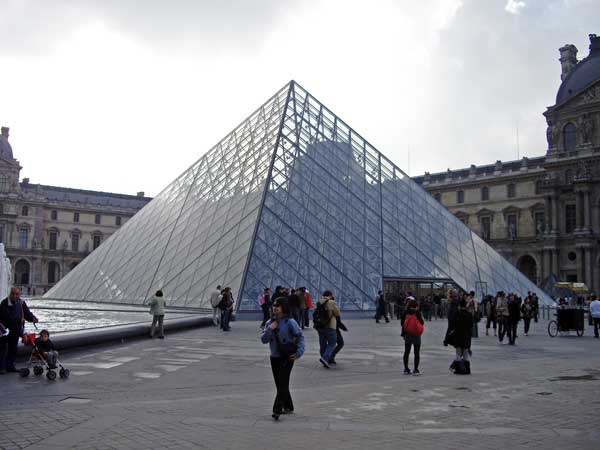 Completed in 1989, the glass pyramid is the entrance to The Louvre.
Looking out from the glass pyramid
The Louvre is probably the most famous art gallery and museum in the world and holds some of the world's great materpieces...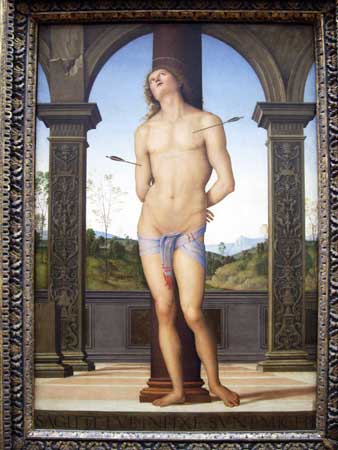 St. Sebastian by Pietro Vannucci Perugino (1450-1523)
Perugino painted this around 1490 – 1500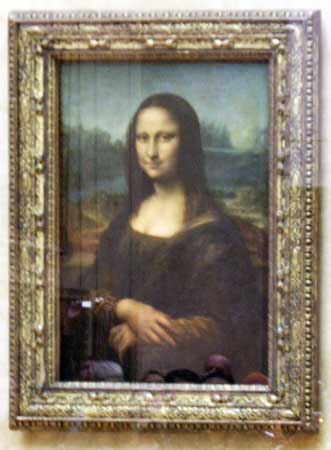 The Mona Lisa also known as La Gioconda painted by Leonardo da Vinci (April 15, 1452 – May 2, 1519)
The painting was started in 1503 but he wasn't happy with it until he finally finished it shortly before he died in 1519
This page created 11th September 2011, last modified 12th September 2011