Paris 2008 (14)
Montmartre and the Basilique du Sacré-Cœur
The Basilique du Sacré-Cœur, sits on the Montmartre butte, the highest point in the city. All the different parts of Paris we visited had there own special "feel" but Montmartre was the most different . The roads were a lot narrower, and the whole district had a sort of village air to it.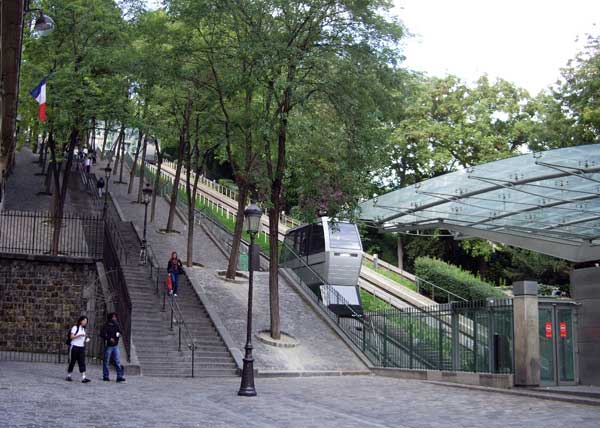 Should we take those really steep stairs or the funicular railway?
No contest – we'll take the railway.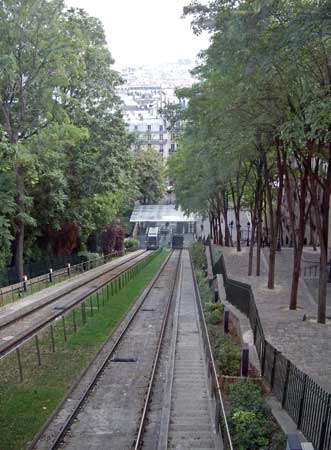 Looking back down the funicular railway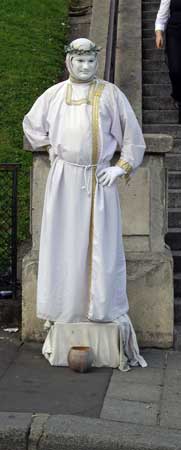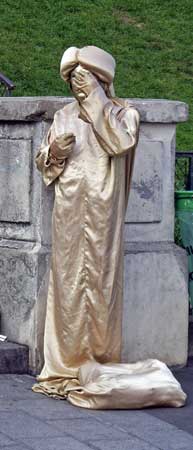 Living Statues at the base of Sacré-Cœur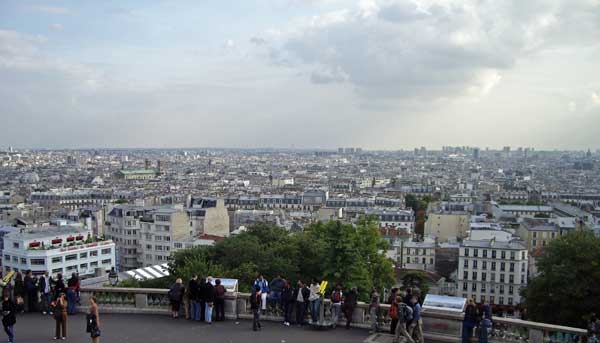 Paris from Sacré-Cœur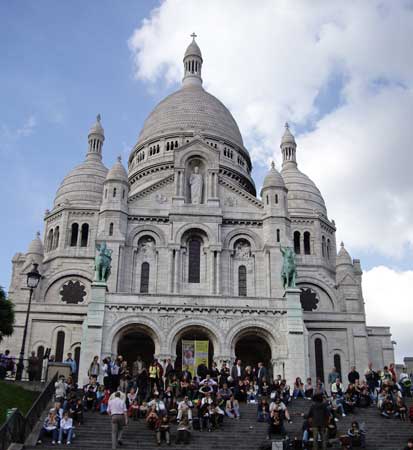 Basilique du Sacré-Cœur
That evening, our last in Paris, we decided to go on an evening bus tour of the city. With a few hours to spare we went back to the Notre Dame area for something to eat. Once again I practiced my horrible French. A waitress took pity on us and asked me if it would be easier if she brought us an English menu. Opposite the restaurant was the marvelous Fountain of St. Michael.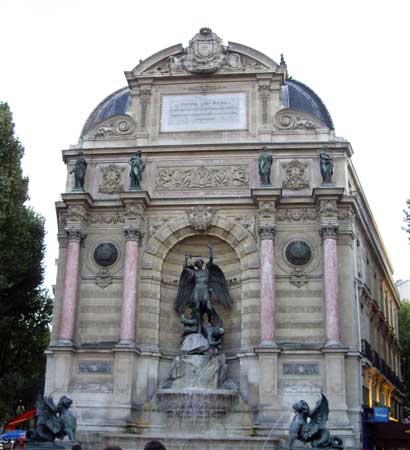 Fountain of St. Michael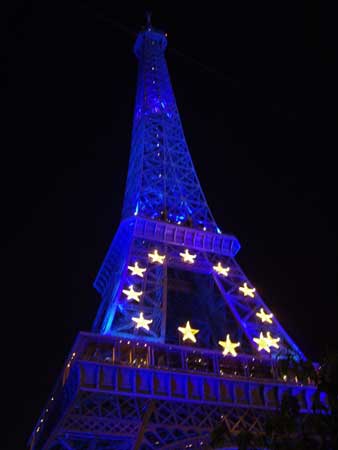 Eiffel Tower at night
Not content with just the beautiful blue and purple flood lighting the tower is covered in white spotlights. For about 10 minutes every hour these spotlights are turned on and off producing an awe-inspiring twinkling effect.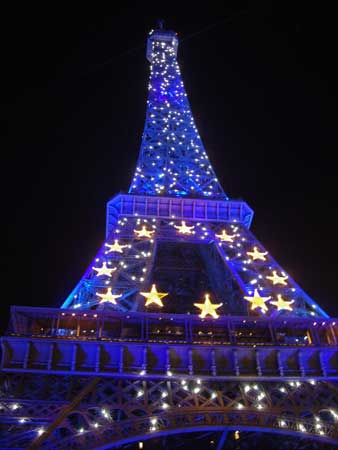 And finally the Moulin Rouge...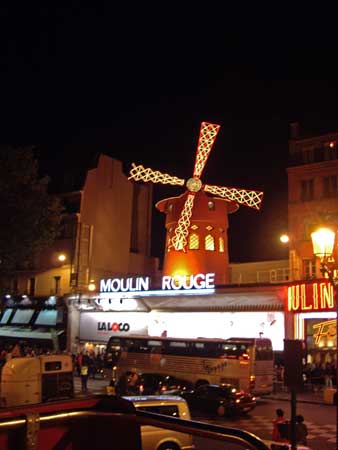 The Moulin Rouge
This page created 13th September 2011, last modified 14th September 2011