Paris 2008 (2)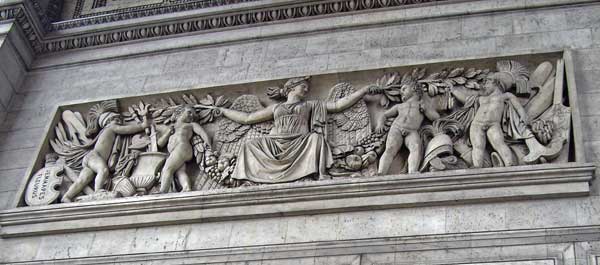 Detail on Arc de Triomphe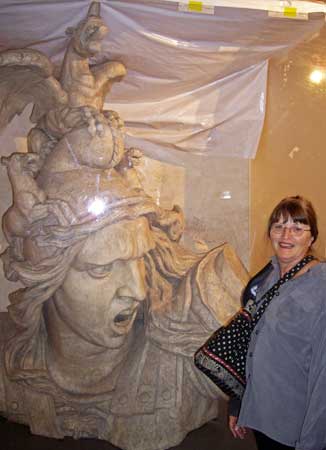 There are 284 steps to the top of the monument. Just above the arch is a huge room where they do some of the restorations.
Here is the head of one of the statues being surprised by Patty creeping up on it.
Some photos taken from the top of the Arc de Triomphe...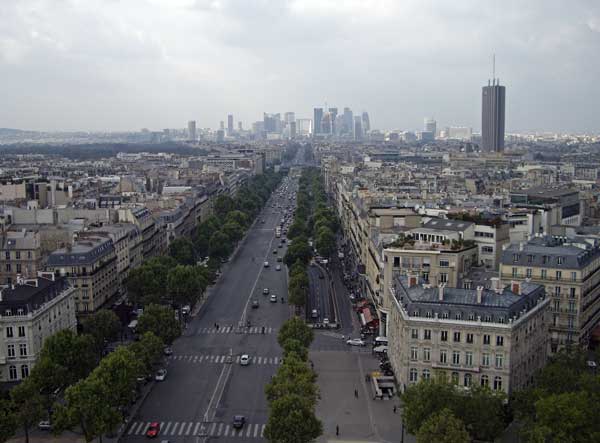 The Champs Elysées
This is one of the premiere areas of Paris and contains shops from the likes of Cartier, Chanel
and other places we didn't want to even dare look at the prices.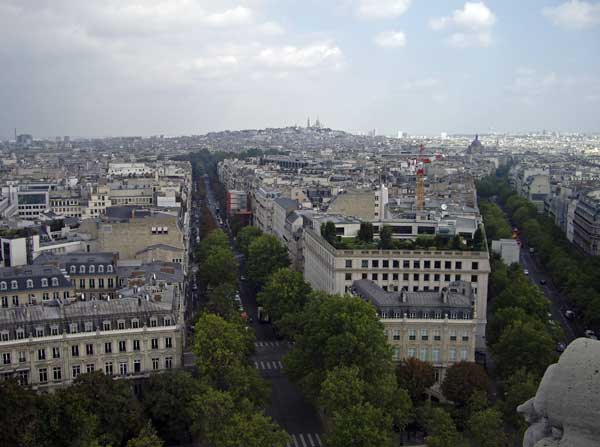 On the hill is the Sacré Coeur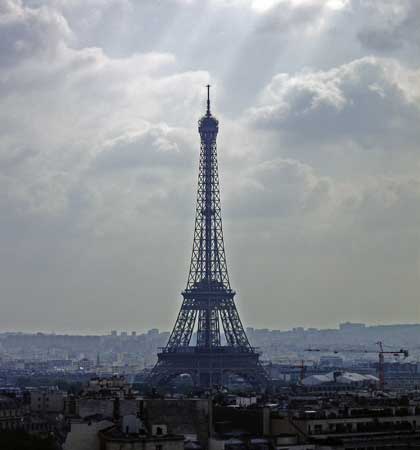 Eiffel Tower from the Arc de Triomphe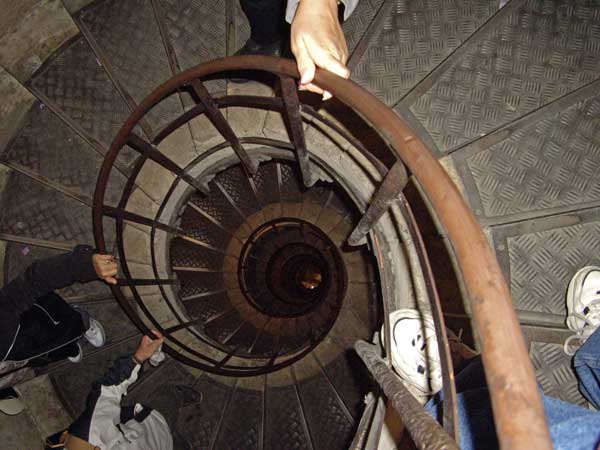 Looking down the stairwell inside the Arc de Triomphe.
The spiral isthe "right" way round in that people defending the tower had more sword room than those trying to get up the stairs.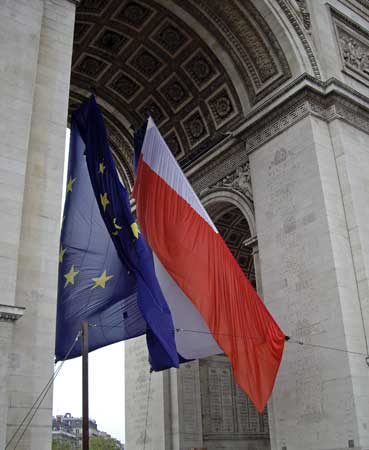 The Tricolore and European Union flags
A half hour walk from the Arc de Triomphe is the Eiffel Tower...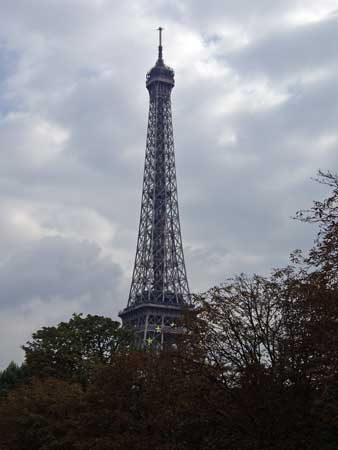 The Eiffel Tower
One of the most recognisable structures in the world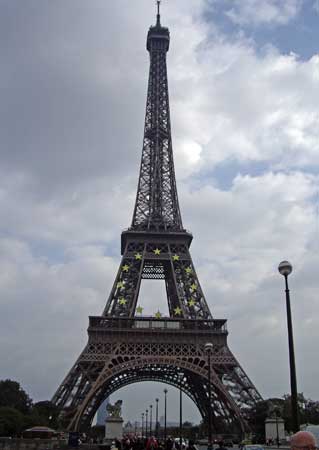 When the tower was completed in 1889 it was the world's tallest tower being 325 m (1,063 ft)  high.
Originally built for the Exposition Universelle it was only meant to be there for 20 years before being demolished. Happily, it wasn't and is now the most visited paid monument in the world – attracting around 7 million people annually.
The tower weighs around 10,000 tonnes and repainting uses 50 tonnes of paint. Thermal expansion can cause a shift away from the sun of up to 18 cm (7 in).
I have climbed to the top of this thing using the stairs but that was a long time ago and for this trip we used the lifts.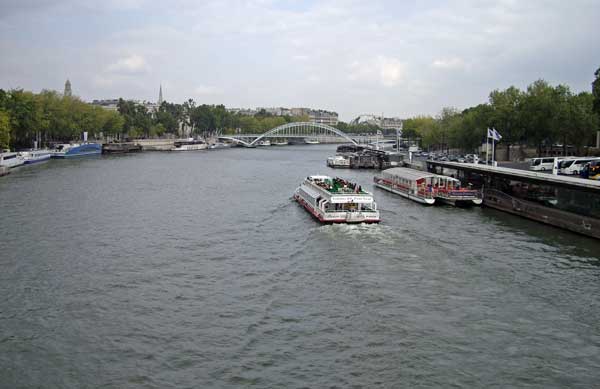 The Seine from the base of the Eiffel Tower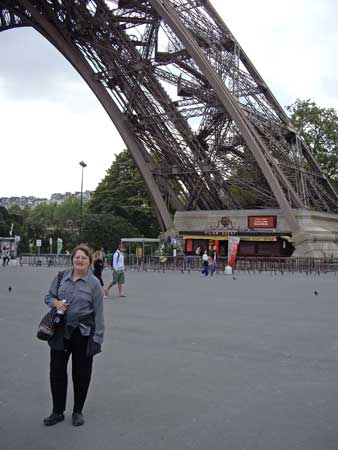 Patty at the Eiffel Tower
This page created 7th September 2011, last modified 8th September 2011