Paris 2008 (4)
More views from the top of the Eiffel Tower...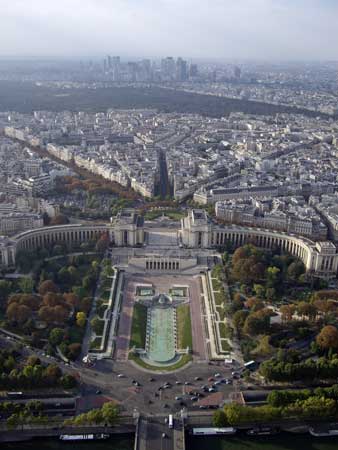 The Palais de Chaillot which houses several museums and a theatre.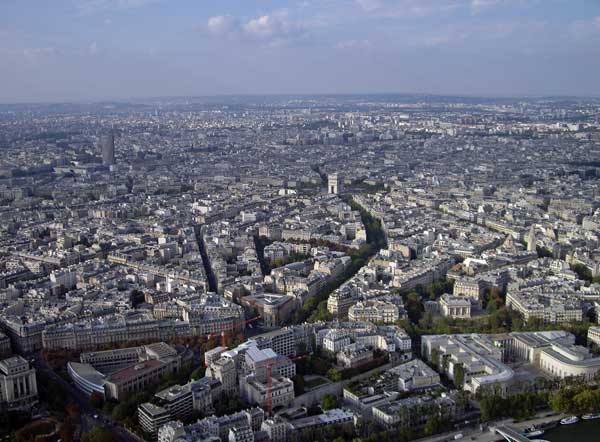 Arc de Triomphe from the Eiffel Tower
The large tree lines avenue is the one we walked down to get to the tower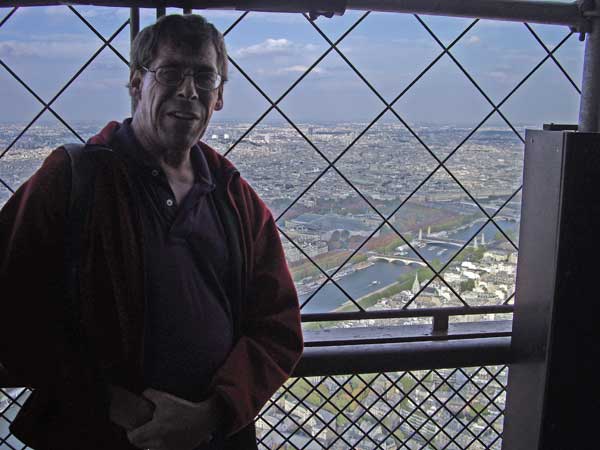 Me at the Eiffel Tower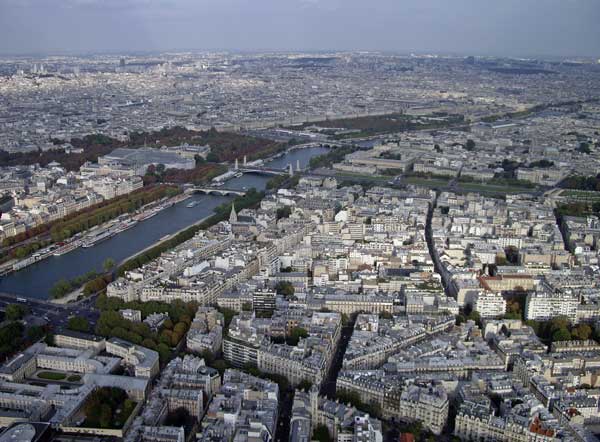 Views from the Eiffel Tower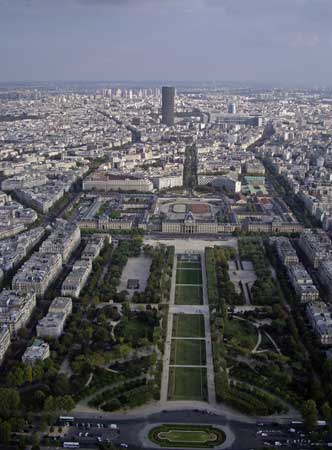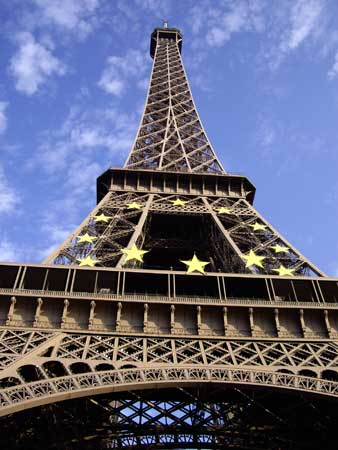 The Eiffel Tower
After visiting the Eiffel Tower we took the Metro back to the Hotel Flaubert. The told us they'd found another hotel for us and gave us another cup of coffee while they ordered a taxi for us.
Like taxi drivers everywhere ours was nuts. Around the Arc De Triomphe is a 6 lane roundabout with what looks like no rules of right of way. It's surprising we didn't hit anything.
Our new hotel was the Hotel d'Orsay. A block away from the Musée d'Orsay, the Seine and The Louvre.
After dropping off our bags we went around the block and found the La Solférino restaurant. A nice place where we ended up eating several meals. After listening to my feeble attempts at speaking French the manager said that I had a very strong English accent! I think he being polite but really meant I was murdering his language.
The next morning we headed east to the Cimetière du Père-Lachaise. A 120-acre cemetery established in 1804. This is probably the most visited cemetery in the world and contains the tombs of many famous people.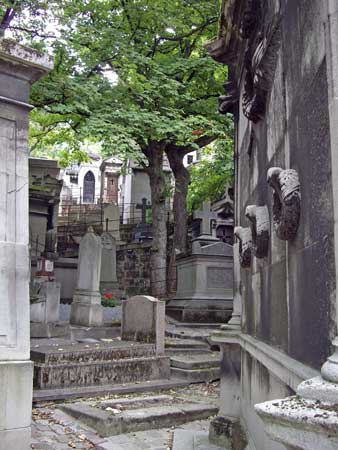 The multi-level Cimetière du Père-Lachaise
This page created 9th September 2011, last modified 10th September 2011