Russia 1981 (2)
More photos from around Red Square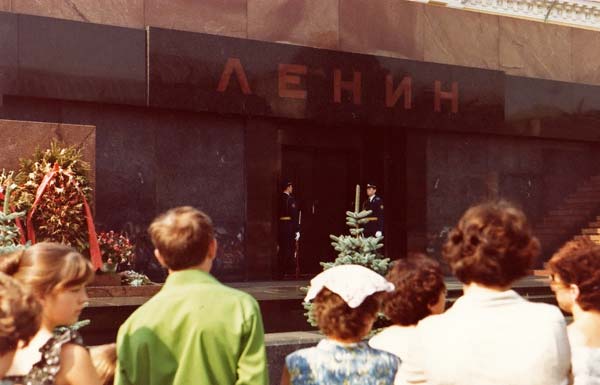 Lenin's Tomb
Lenin's body has laid here, more or less, since 1924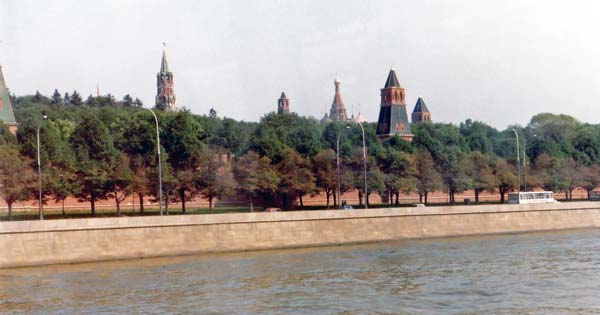 The Kremlin from across the Moskva River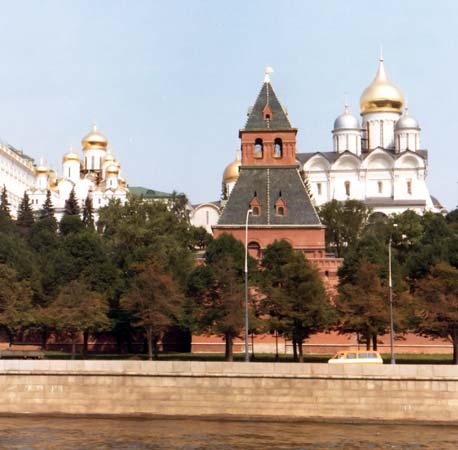 The Kremlin and some of its many churches
I was really surprised at the number of churches around Red Square
not how I imagined the political home of the Soviet Union would be like at all.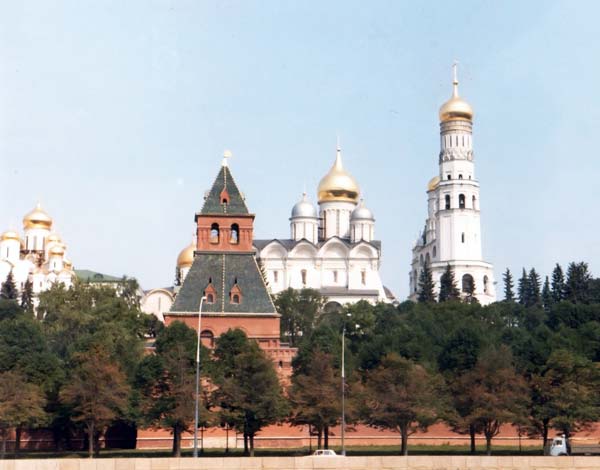 The tallest tower is Ivan the Great Bell Tower
Built in the 1500's it is 263 feet tall and has a view of 20 miles from the top
It contains 21 bells, the largest of which is the Upsensku Bell which weighs 65.5 tons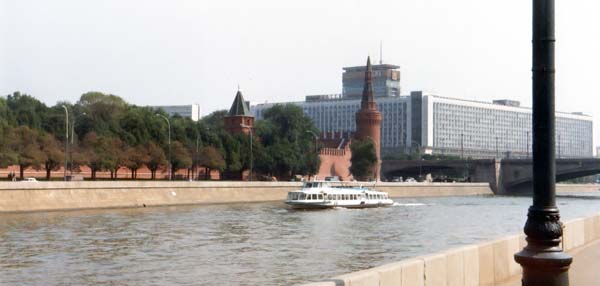 Hotel Rossiya
In 1981, this was the largest hotel in the world with 3,200 rooms, 93 lifts, 5,350 guests and 3,000 employees
We stayed here later in on holiday. It was built in 1967 and demolished in 2006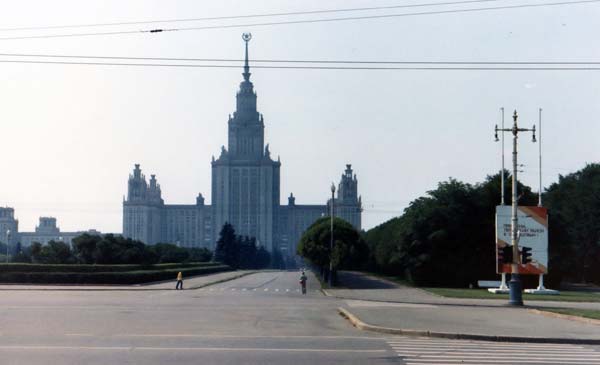 Lomonosov Moscow State University
The university was founded in 1755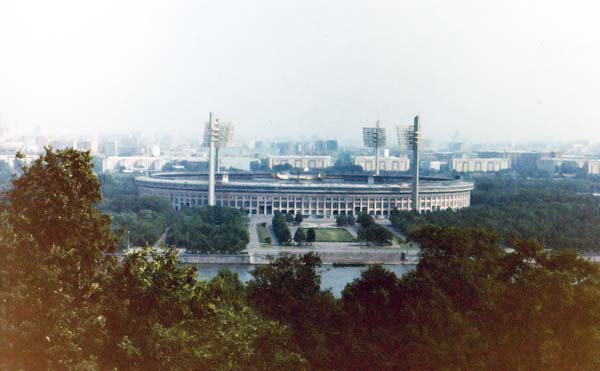 The Olympic Stadium
We went back to the Hotel Cosmos for lunch at 1:30pm. Lunch consisted of smoked bacon, beef and potatoes and sweet bread. After lunch a short train journey to the Exhibition of Achievements of the National Economy or BAHX-VDNKh. It was renamed All-Russia Exhibition Centre in 1992. The exhibition was opened in 1939 and holds over 100,000 exhibits, everything from hog breeding to nuclear energy. We only had a afternoon there so we went to the space pavilion. All the signs were in Russian and as I kept wandering off to take photos missed a lot of what the guide was saying.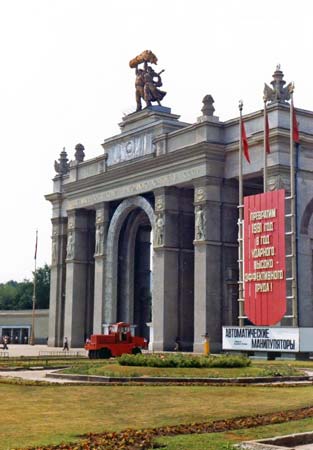 Main entrance to BAHX-VDNKh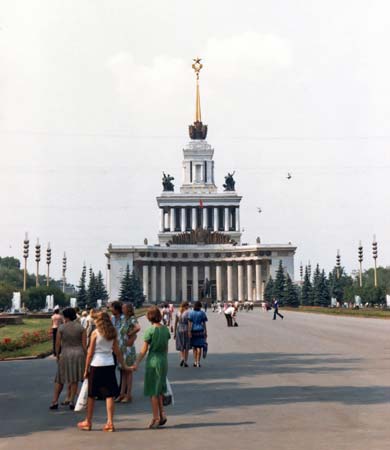 BAHX-VDNK Main Pavilion.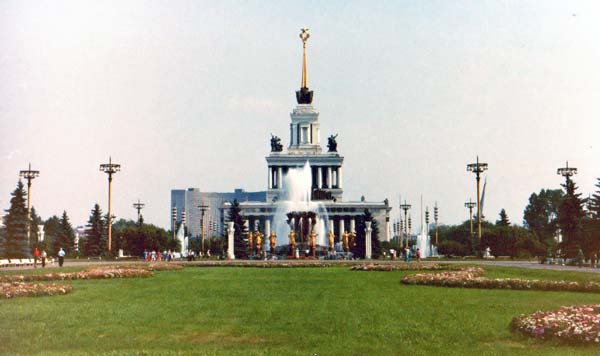 BAHX-VDNK Main Pavilion. and "Friendship Between Peoples" or "Friendship of Nations" Fountain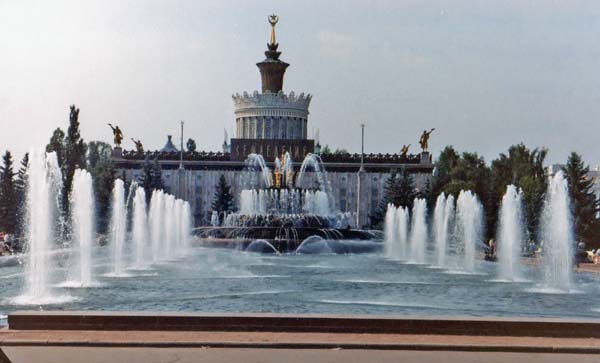 BAHX-VDNKh Stone Flower Fountain with the Pavilion of Ukraine in the background
This page created 17th September 2011, last modified 17th September 2011