Russia 1981 (25)
More photos from around the Hotel Rossiya, Moscow...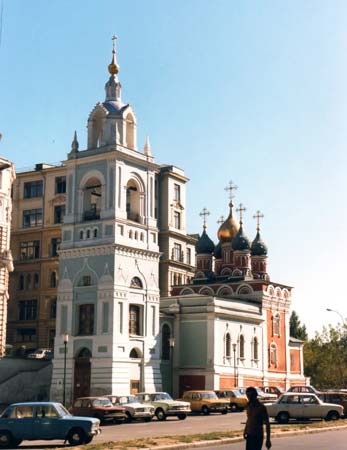 St. Basil's Cathedral from just outside the Hotel Rossiya
Then off to Moscow train station for the 400 miles, northwest train ride to Leningrad. The train was supposed to leave at 11:45am but we didn't get out of the station until 3:15pm. Once we were going it was obvious what had happened. Another train had jumped the tracks and taken out a bunch of electricity poles.
The packed lunch the hotel gave us consisted of ham, beef, sausage, tomato, egg, bread, a bun and a bottle of beer. The sausage, eggs and beer were awful but the rest of it was good. We finally got to Leningrad around 11pm. 12 hours on train is definitely not funny but we all managed to get some rest.
I looked into the toilet on the train and decided against using it, it was absolutely disgusting. A good thing my bowels aren't as bad as some as the others who had no choice but use it.
Gallena, our interpreter for the last week, is now nearly as ill as some of her wards. We decided that Mr Campbell, who collected the money from us for our trip to Alma-Ata and who still has the change from that, should spend it on a little something for her as a token of our appreciation.
Leningrad is yet another Russian city that has had a couple of name changes. In 1991, it was renamed Saint Petersburg.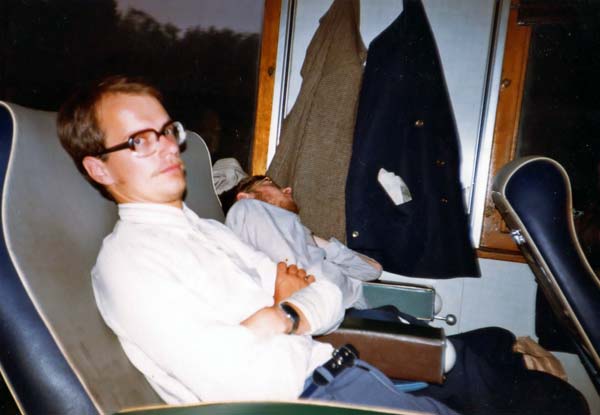 Neil and Andy on the Moscow / Leningrad train
Friday, 7th August 1981
Finally got to the Hotel Pribaltiyskaya around 12:30am and had a meal about quarter of an hour later that started with a fish course and ended with meat cooked in breadcrumbs. It was pretty good. We expected to see the other 40 people from the tour, those who stayed in Moscow, while the 16 of us whent to Alma-Ata and the other places,but they apparently hadn't arrived yet. There were notices in the lobby for the Explorers Travel Club so we should see them tomorrow. Got to the hotel room around 1:30am.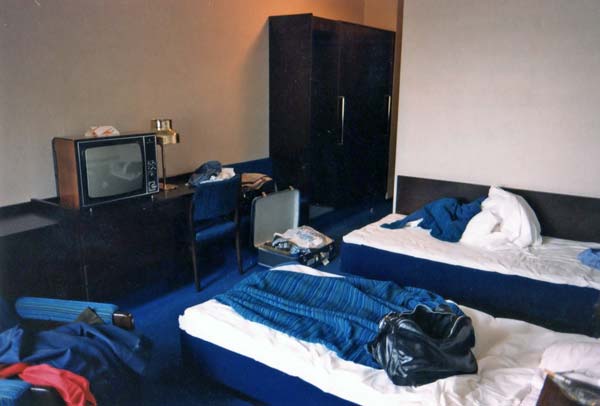 The room Andy and I shared at the Hotel Pribaltiyskaya, Leningrad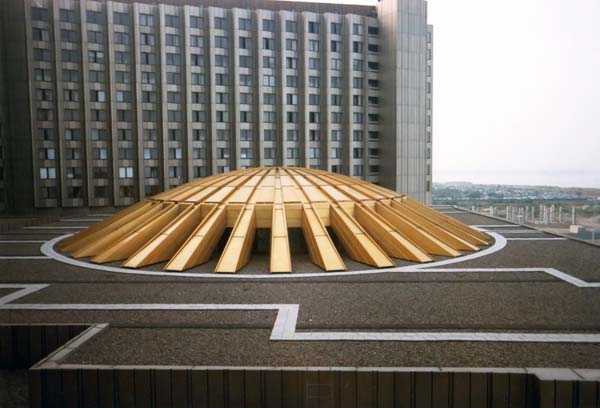 The view from our hotel room
Not exactly fantastic but we are rarely in our room anyway
The dome is the roof to the dining room
Talking to the others over breakfast they have not had such a good time. Two people were taken to hospital on 3rd August, while we wer in Chimkent, suffering from dysentry and someone else had their camera stolen. They also had problems with some of their tours such as bad time keeping and alterations.
After breakfast I began to feel ill. It wasn't my bowels but my stomach and I felt very, very tired. It didn't stop me going to the Pulkovo Observatory which was founded in August 1839, about 12miles south of Leningrad though.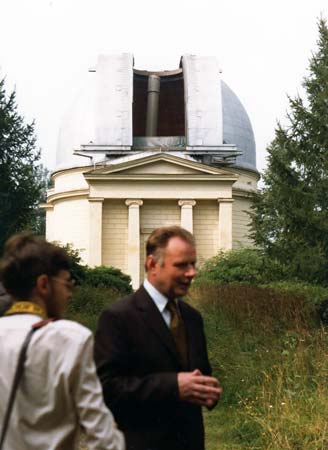 Pulkovo Observatory
K. N. Tavastsherna the observatory director (1979-1982)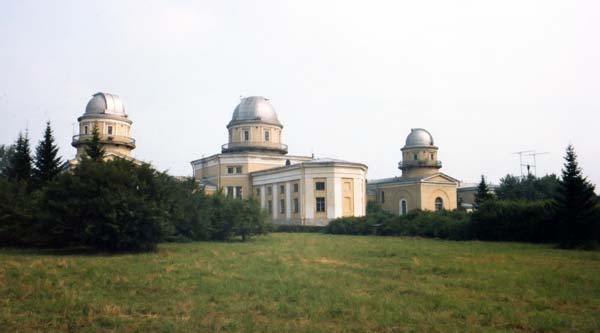 Pulkovo Observatory from the south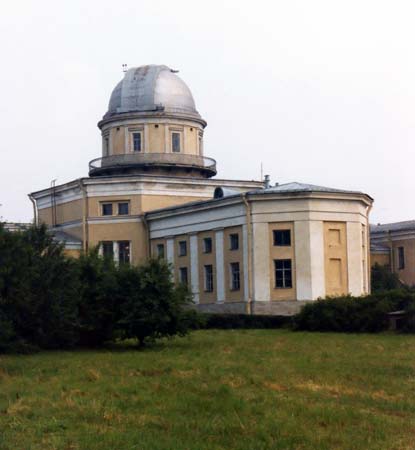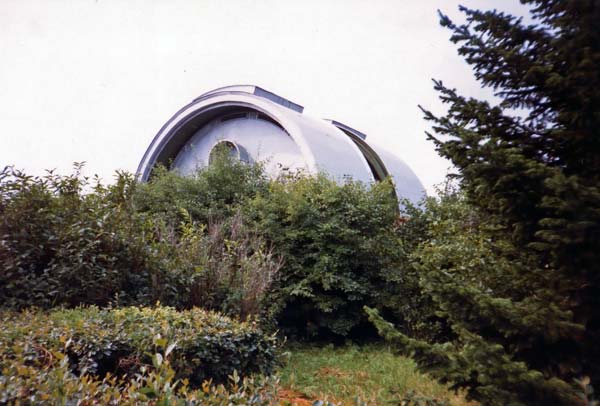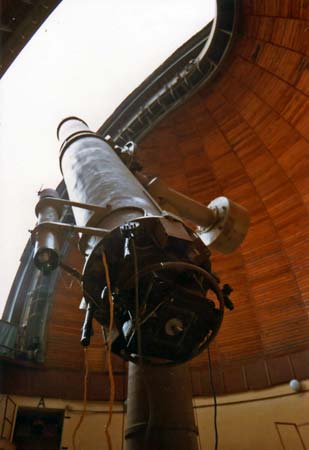 The 26" refractor at Pulkovo Observatory
This telescope is rarely used for visual observations but usually has a camera attached to it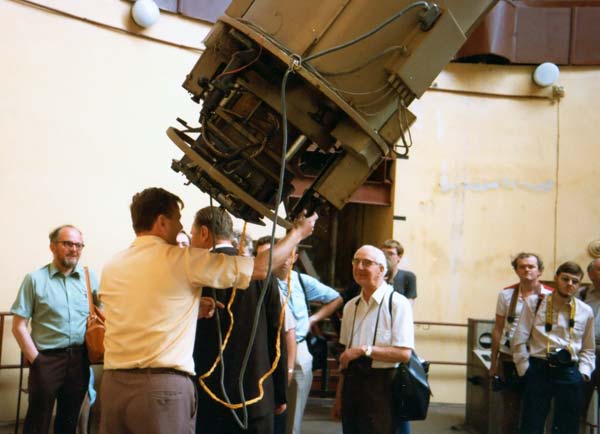 This page created 29th September 2011, last modified 3rd October 2011