Russia 1981 (28)
More photos from around Leningrad...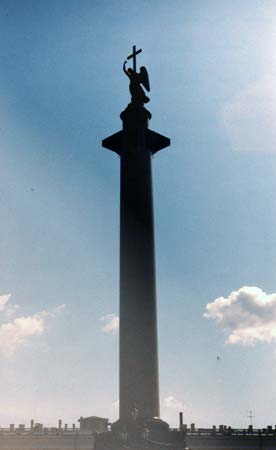 Monument to the Soviet Victory over Napoleon
The Alexander Column
The Alexander Column was designed by the French-born architect Auguste de Montferrand and built between 1830 and 1834. The monument is 155 feet 8 inches tall and is topped with a statue of an angel holding a cross (the face of the angel is said to be modeled on the face of Emperor Alexander I). The body of the column is made of a single monolith of red granite, which stands 83 feet 6 inches high and about 11 feet 5 inches in diameter. It is a terrific feat of engineering that this enormous column, weighing an incredible 1,322,760 pounds (600 tons), was erected in under 2 hours without the aid of modern cranes and engineering machines. There are no foundations to the column and it is only supported by its own weight.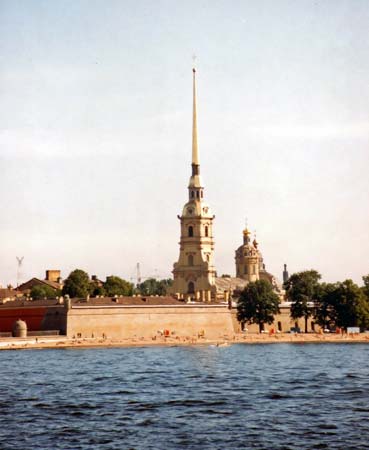 Peter and Paul Fortress from across the Neva River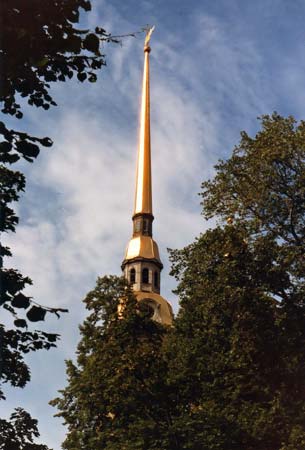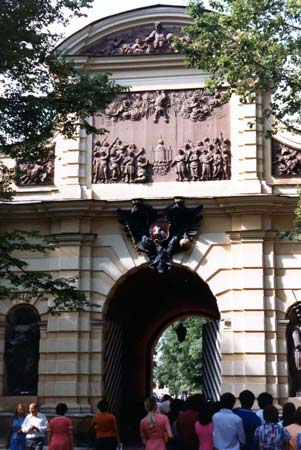 One of the entrances to the Peter and Paul Fortress
The fortress was started in 1703 to defend the approaches to Leningrad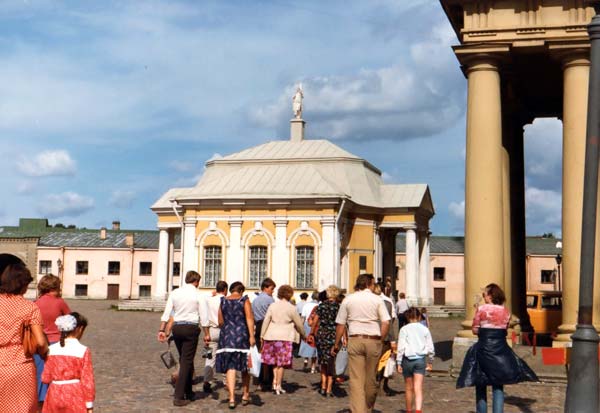 Inside the Peter and Paul Fortress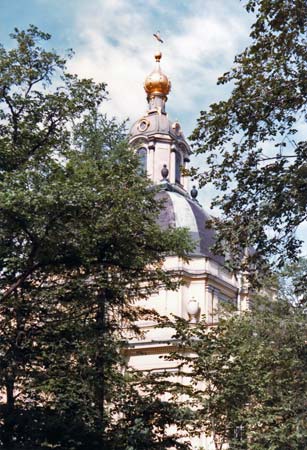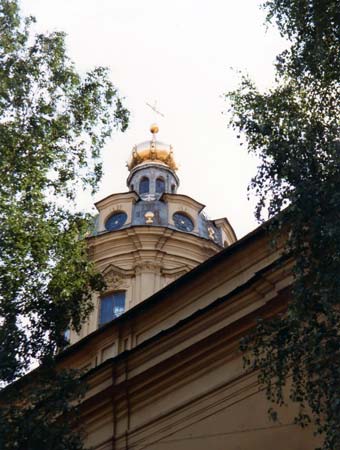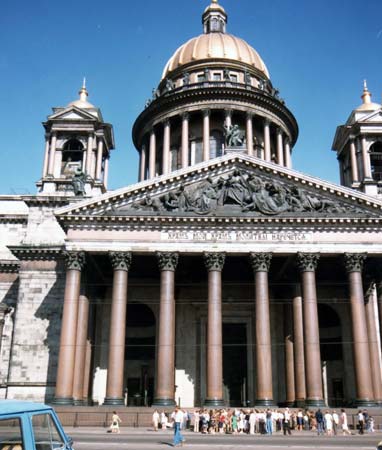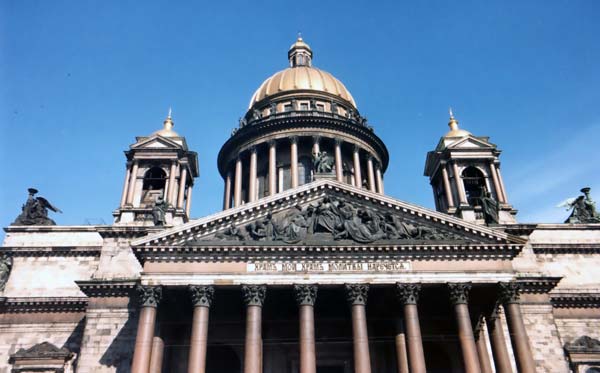 The cathedral was built by the French architect Auguste Montferrand. Because of unstable foundations it took 40 years to complete, 1818 to 1858 using 1/2 million workmen. In 1931 it was converted into a museum.
This page created 4th October 2011, last modified 5th October 2011