Russia 1981 (7)
More photos from around the Kremlin...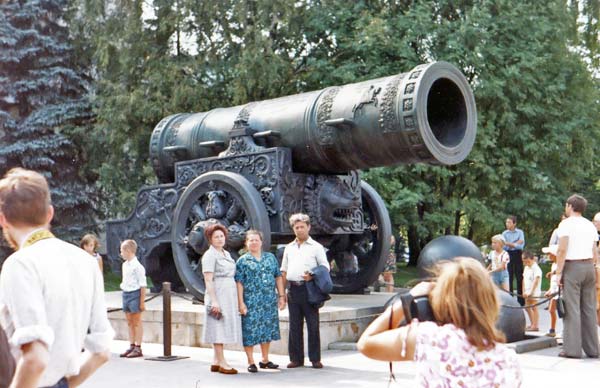 The Tsar Cannon
The cannon was cast in 1586 and was never fired
One of the Kremlin's watchtowers
After our tour of the Kremlin, which was beautiful, it was time to go back to the hotel. Steve, Neil and I went for a wander around the hotel. Hotel Cosmos is very close to the "Soviet Achievement in Space" monument and Cosmonaut Alley so we headed for that. Andy was tired so stayed in the hotel.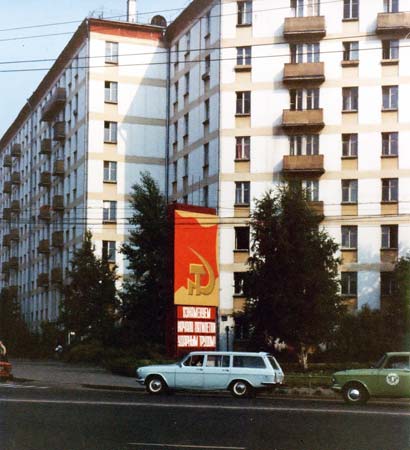 One of the propaganda posters that everyone associates with Russia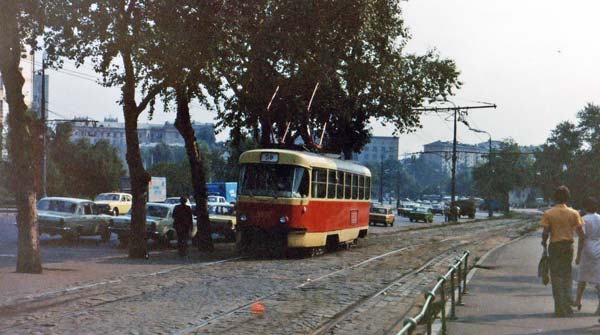 Moscow tram
Public transport is cheap, frequent and always packed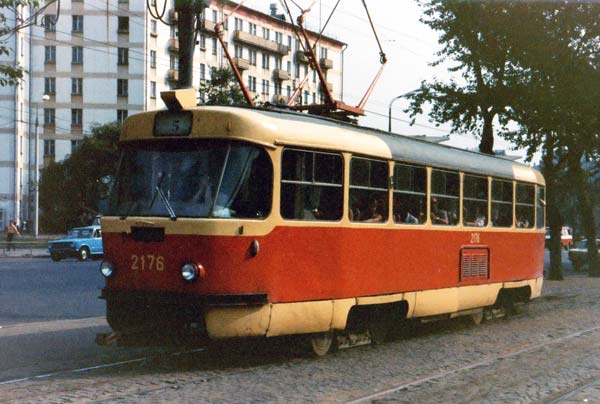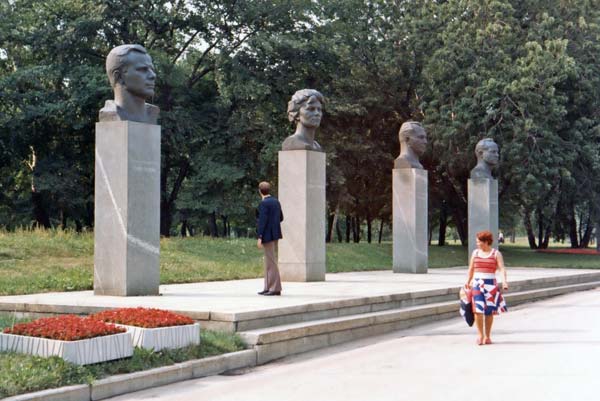 The busts are of Yuri Gagarin, first man in space; Valentina Tereshkova, first woman in space;
Pavel Belyayev, commanded Voskhod 2 - the mission with the first space walk.
I can't remember whether the last one is Alexey Leonov, the first man to walk in space or
Vladimir Komarov, who commanded Soyuz 1, the first person to go into space more than once and, unfortunately, the first man to die on a space mission.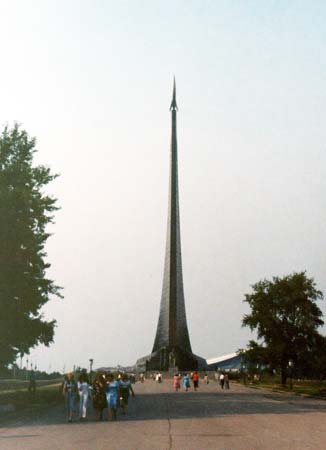 Monument to "Soviet Achievement in Space" or the
Monument to the Conquerors of Space
Built in 1964 the monument is 350ft tall and covered in titanium coated steel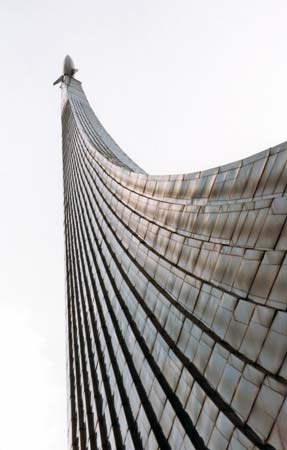 This page created 22nd September 2011, last modified 23rd September 2011