Russia 1981 (8)
More photos from around the Monument to Soviet Achievement in Space or the Monument to the Conquerors of Space...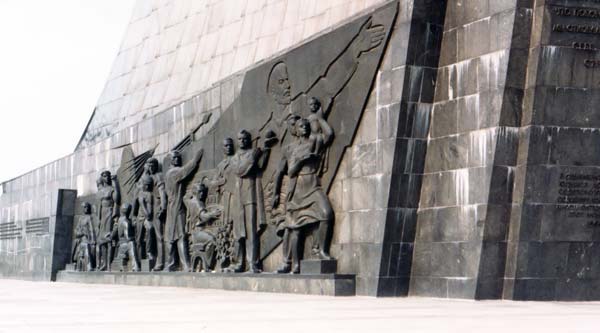 Relief at the base of the Monument to Soviet Achievement in Space or the Monument to the Conquerors of Space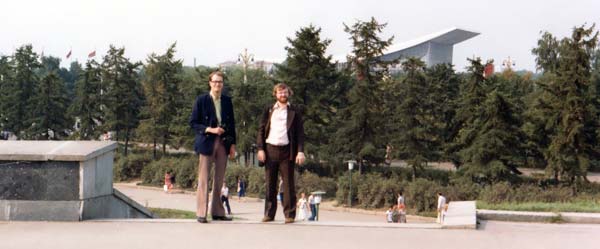 Neil Robson and Steve Webb
We had already gone to the Exhibition of Achievements of the National Economy or BAHX-VDNKh. It was renamed All-Russia Exhibition Centre in 1992. The exhibition was opened in 1939 and holds over 100,000 exhibits, everything from hog breeding to nuclear energy. Here it is from near the hotel...

BAHX-VDNKh skyline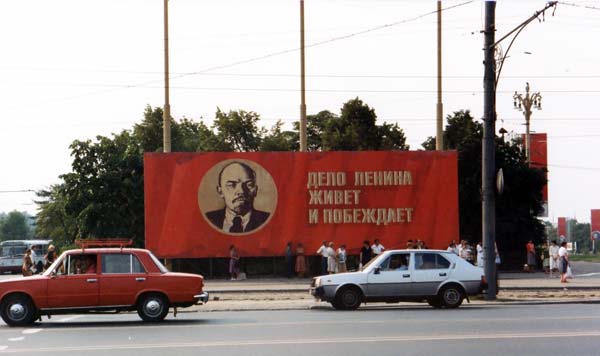 Soviet propaganda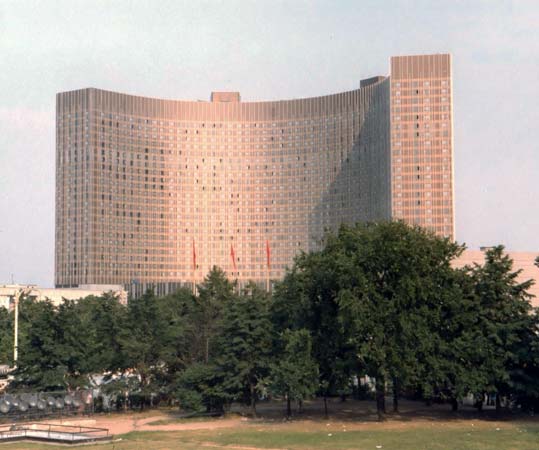 Back to the hotel for a shower and dinner and 8pm. By 10pm we were back on the coaches to take us to the airport for the midnight 4hour, 1,400 mile southeast flight to Tselinograd. Tselinograd was renamed Astana in 1992 and became the capital of Kazakhstan in 1997.
Wednesday, 29th July 1981
The flight was packed. I was sat between two Russians, they tried to speak to me but I didn't know enough Russian and they not enough English so it couldn't come to anything. We were fed chicken and rice, lemonade, then bread and cheese. We got to the hotel about 7:30am local time (4am Moscow time, 1am London time)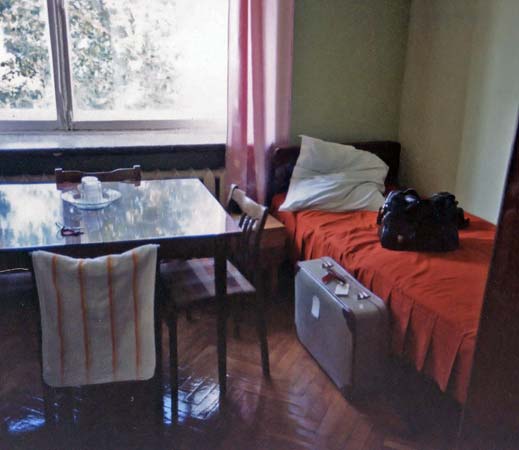 Our room at the Ishim Hotel, Tselinograd
Russian hotel rooms are generally smaller than in the west. Not that it really mattered we were hardly in them. The Explorers Travel Club who organized the trip made sure we always had something to do.
In later years, I'm writing this almost exactly 30 years after our trip to Russia, whenever I stayed somewhere it was almost always in one of the lower scale hotels or motels. So long as it's clean, comfortable and has a shower I don't really care where I stay. The Hiltons, Sheratons and even Marriotts are nice hotels but I don't see the point of staying in them and getting charged $200 just for the room and $50 or whatever for opening the in-room fridge when I sleep just as well in a $40 Motel 6.
Breakfast was at 8:30am. That was bread and chesse, eggs and bacon and coffee. The eggs were almost raw so left them. We were told that if at least 15 people wanted to go a trip to Alma-Ata could be organized for £65. I put my name down for this trip. Alma-Ata was the capital of Kazakhstan at the time of our holiday, it was renamed in Almaty in 1993 and lost its status as capital to Tselinograd in 1997.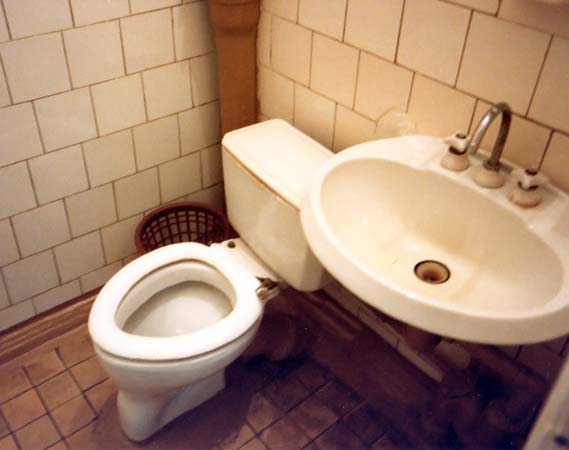 Sanitary arrangements at the Ishim Hotel
Not pretty but functional, it could have been a lot worse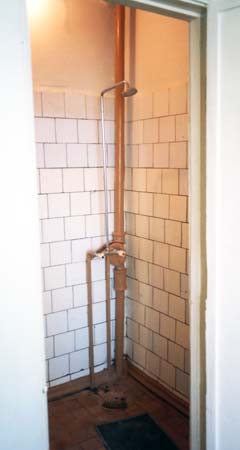 We wouldn't be allowed to take any currency out of the USSR, so I photographed it instead...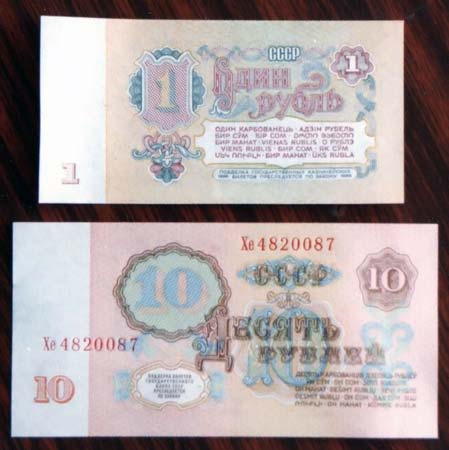 1 and 10 Rouble notes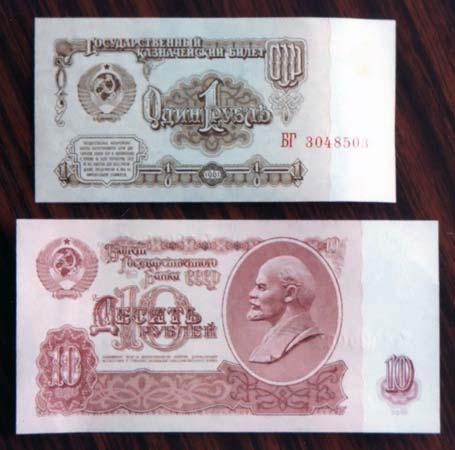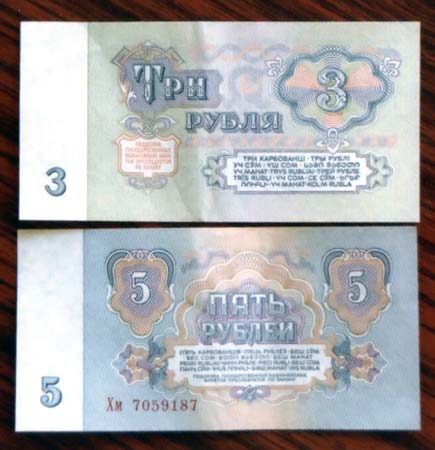 3 and 5 Rouble notes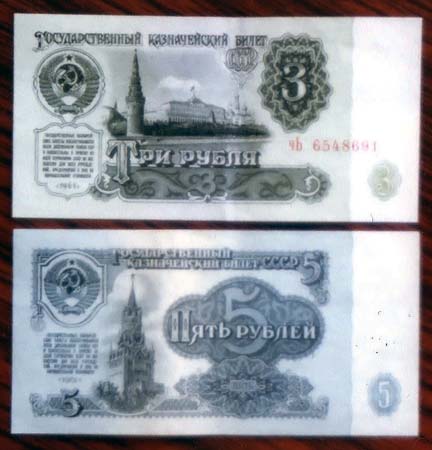 This page created 23rd September 2011, last modified 24th September 2011