Russia 1981 (9)
There are 56 of us in our tourist group and we were all pretty tired now. Andy spent most of the asleep but I wanted to explore around the hotel a little bit and buy some stamps for the postcards I had written. I found a kiosk outside the hotel but they didn't have any stamps, or perhaps they thought I wanted to buy fish or something. I speak no Russian at all.
The square in front of the hotel was interesting though...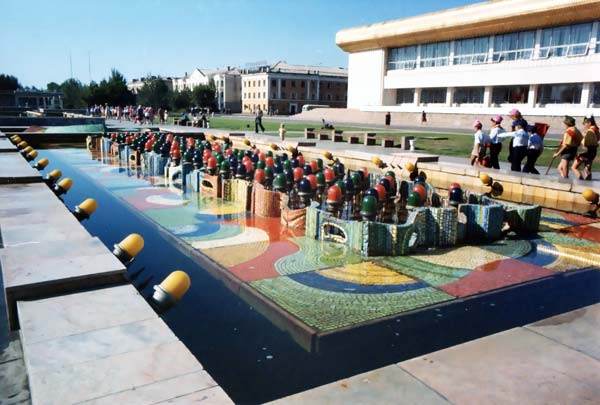 Tselinograd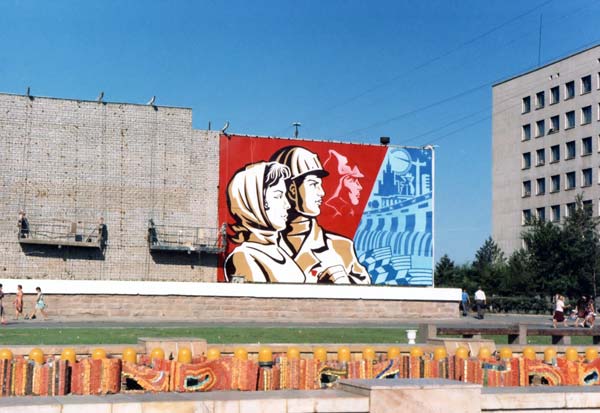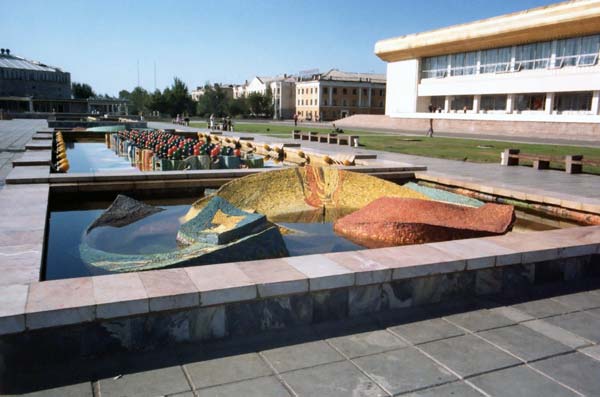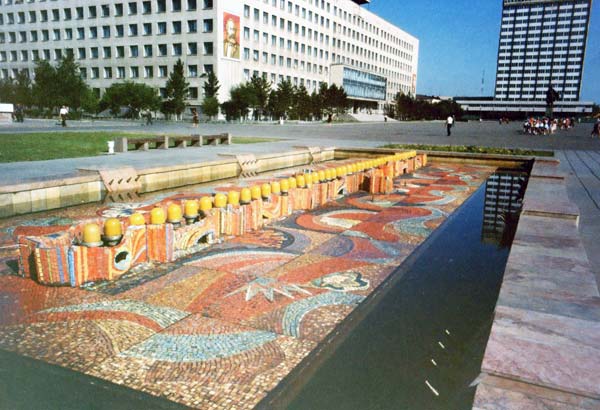 Whilst I was wandering around the square I started to one of our party named Richard who is a naturalist. He's on the lookout for bumble bees. Honestly. Although he's interested in the solar eclipse he's very interested in bees. He's even tried persuading the guides to take us to fields and other places where bees might be found.
And of course, the inevitable statue of Lenin...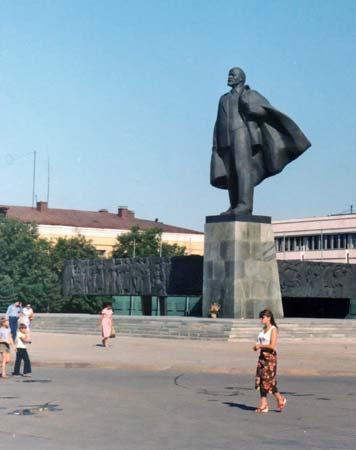 Statue of Lenin
I went back to the hotel about 11am and dozed. andy had a lot of trouble waking me back up for lunch at 1pm. Lunch consisted of bread and cheese, steak and potatoes, soup, icecream and coffee. The travelling and lack of sleep is making Neil go off his food, he hardly had anything to eat at lunchtime.
The dezhurnaya seems to have taken a shine to me and lets me come and go as I please, nearly everyone else gets asked for their room card. The deshurnaya's are like floor monitors and each floor of the hotels have one. When you book into a hotel you get given a card with the room number printed on it. You give it to the dezhurnaya on your floor who takes the card and gives you your room key. When you leave you give the key to them and they give you the card back.
In the afternoon we were taken to a local poultry collective...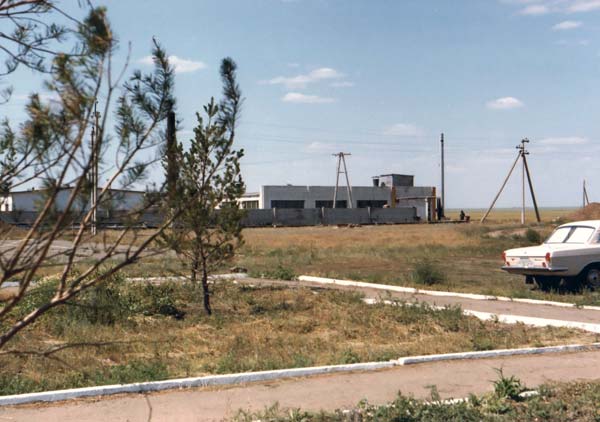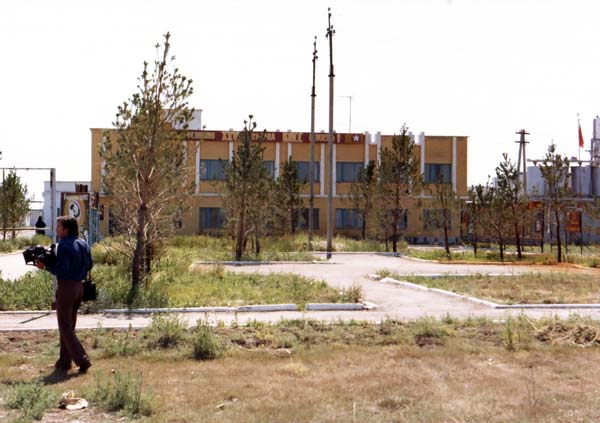 The man on a the left is a local news cameraman
This page created 23rd September 2011, last modified 24th September 2011