Western States (11)
More pictures from Edwards Air Force Base and NASA's Dryden Flight Research Center...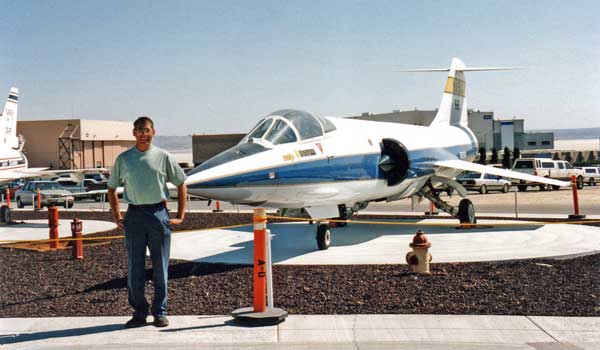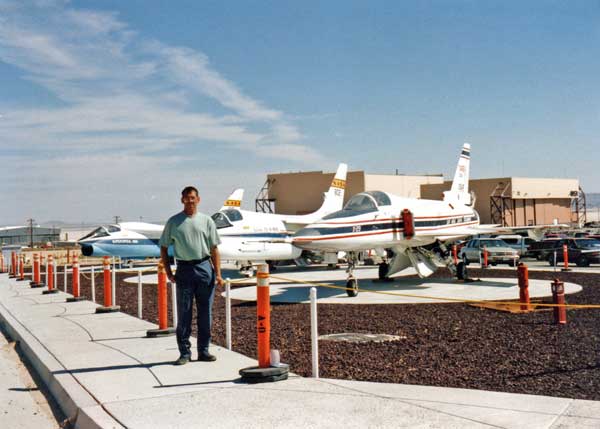 Me at Dryden Flight Research Center, October 1995
Afer leaving Edwards AFB we headed towards Fresno. all through the holiday whenever we could we'd listen to the Bob and Tom show on the radio. They are hilarious.
"I hear the man down the road has got a chicken farm, but they all died."
"Oh yeah, why was that?"
He doesn't know, but he's got it pinned down to the fact he's planting them too deep or too close together."
"Dumbass."
When we got to Fresno we stopped off at the radio station. We didn't know they are based in Indianapolis and syndicate the show. The receptionist was very kind and gave us a tape of the show [I've still got it.] In return we went out and got her a pot plant for her office.
There was a fair in Fresno which we went to. One of the attractions was pig racing...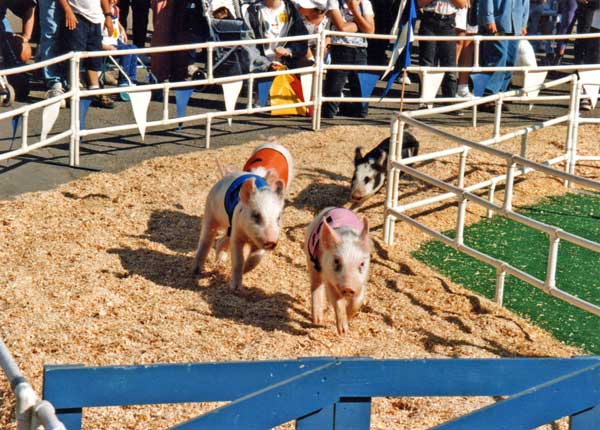 Pig racing at Fresno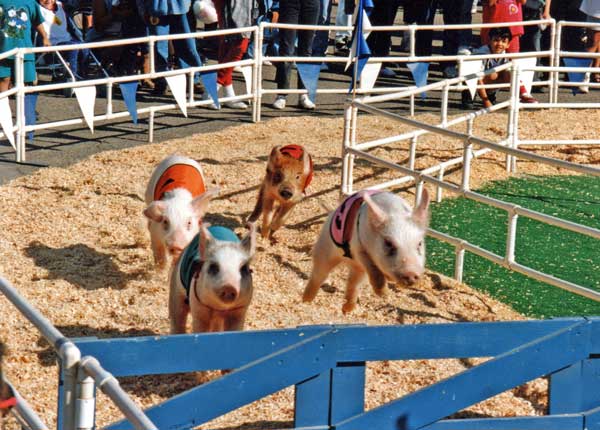 From Fresno we went to San Jose and it's massive flea market...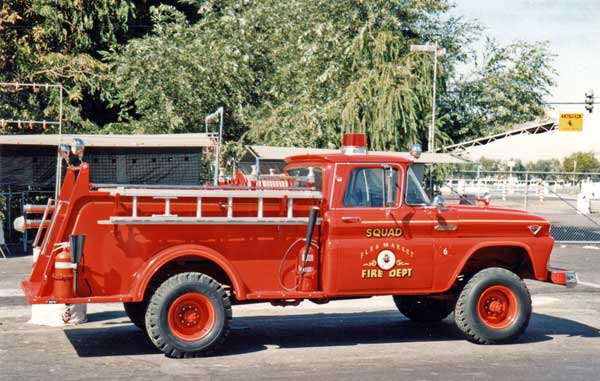 San Jose flea market fire truck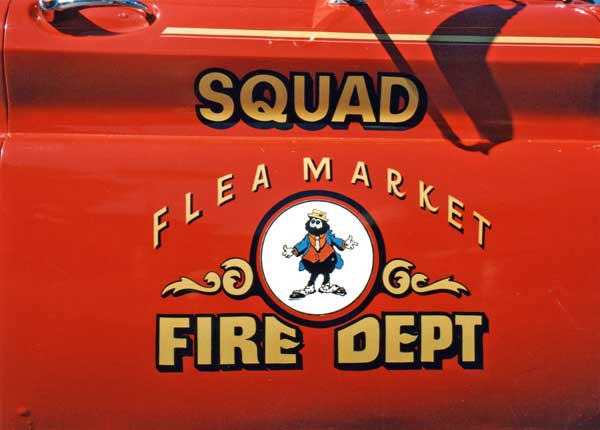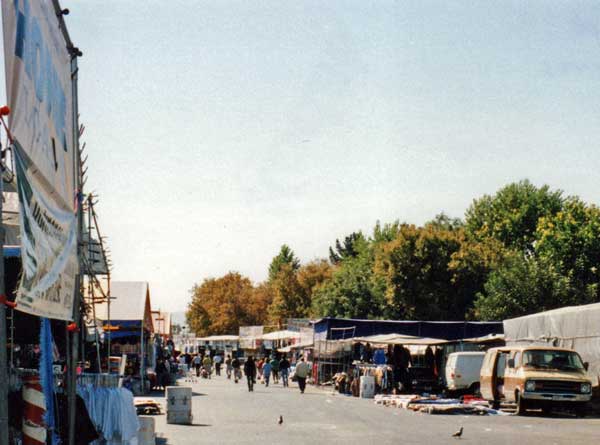 San Jose flea market
After leaving San Jose we were hopingto get to Bryce Canyon but time was running short and so we headed towards San Francisco.
This page created 5th September 2011, last modified 6th September 2011