Western States (12)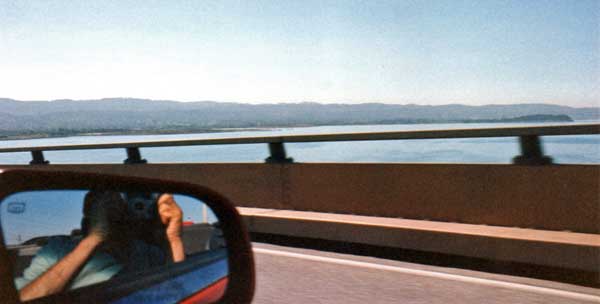 On the road to San Francisco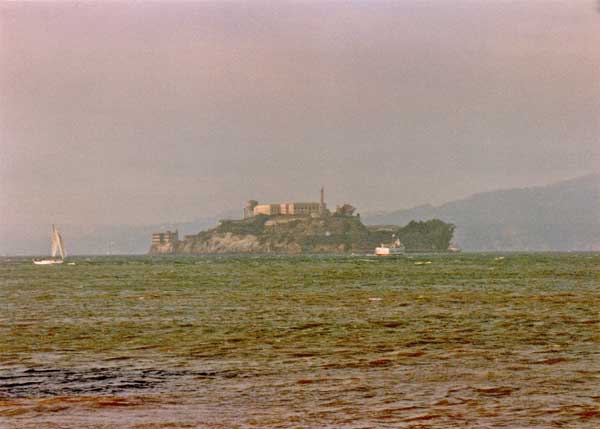 Alcatraz
We arrived at the ferry point 5 minutes after the last ferry had left, so this was the closest we got to the island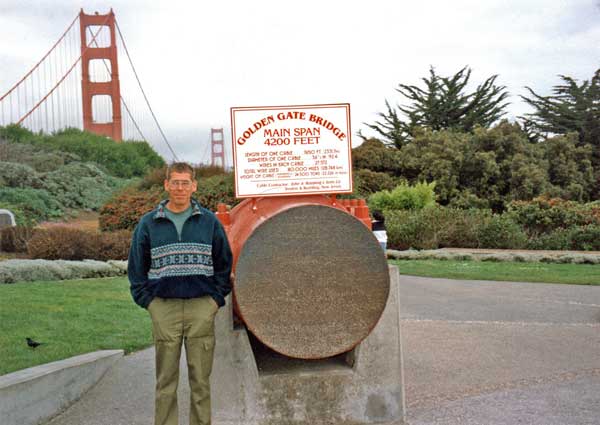 Golden Gate Bridge
We spent ages in the area - the bridge is really impressive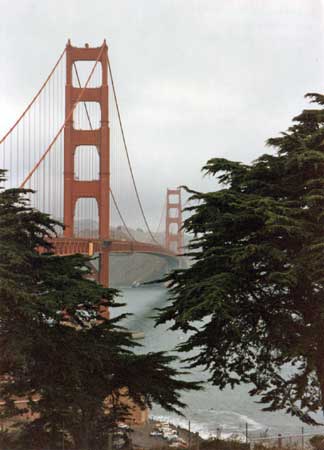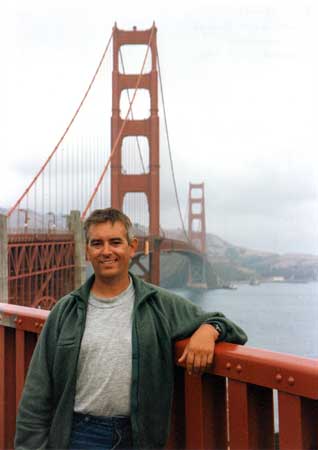 Mike at the Golden Gate Bridge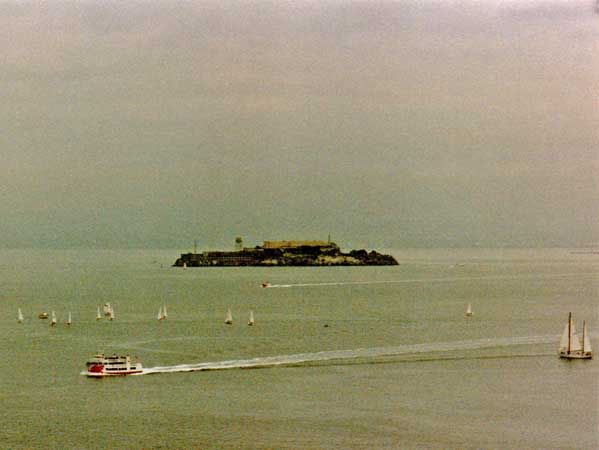 Alcatraz
Whilst in San Francisco we parked the car up and started walking around. Unfortunately, we both forgot where we parked it and spent hours wandering around trying to find it again. We found it and drove off. We found a nice quiet area to park it in for the night but someone ran their car into it. Luckily they did no real damage but did pull the license plate off.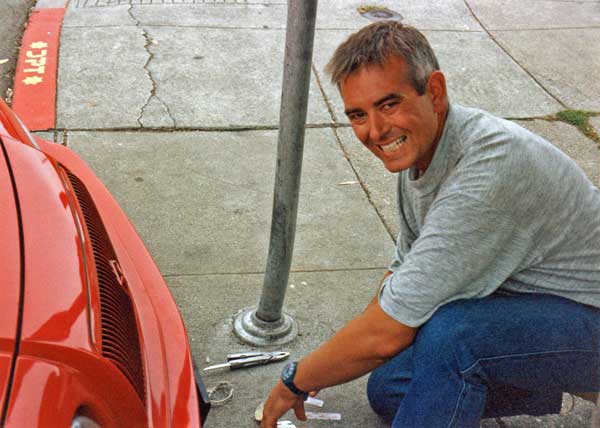 Mike putting the license plate back on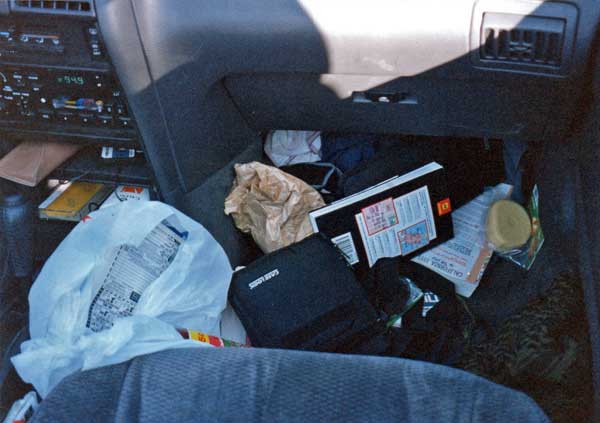 the car's floor looked like this from the first day we picked it up.
A motley collection of guide books, snacks, CDs and assorted junk.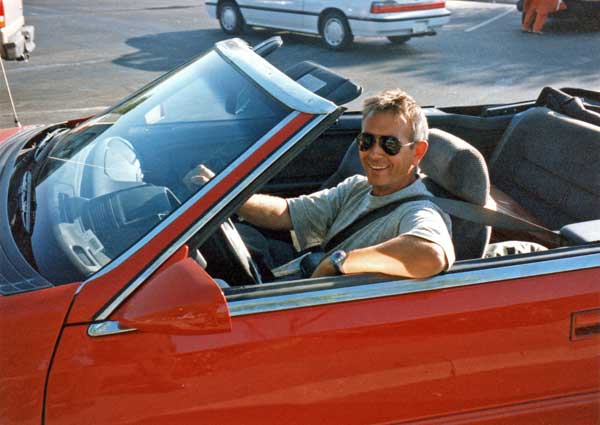 Mike posing in the LeBaron
I was a very good looking car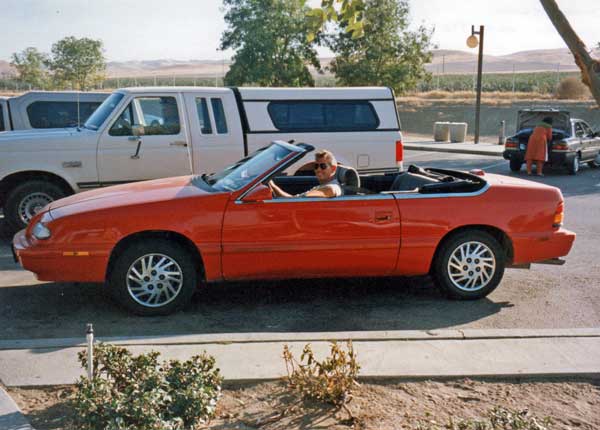 This page created 6th September 2011, last modified 7th September 2011