Western States (13)
Our holiday nearly over, it was time leave San Francisco and head back towards Los Angeles...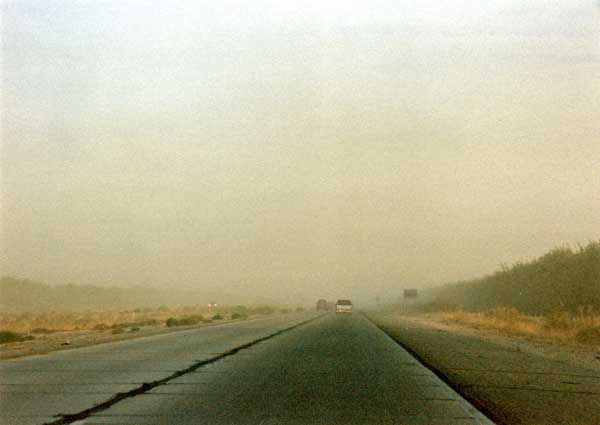 A sandstorm on the way back into Los Angeles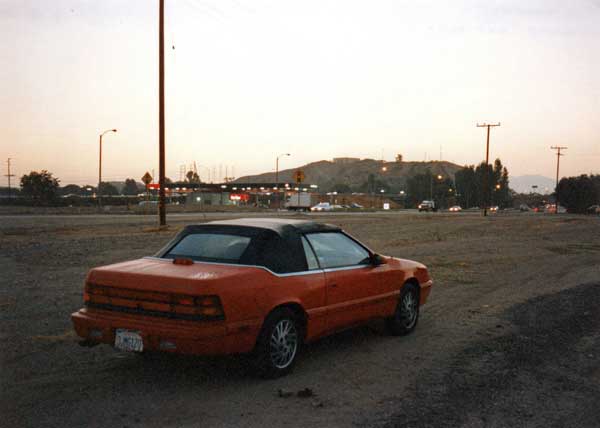 We spent several nights in the car on this trip rather than pay for a motel
Here we are on some land between the highway and a chemical plant - lovely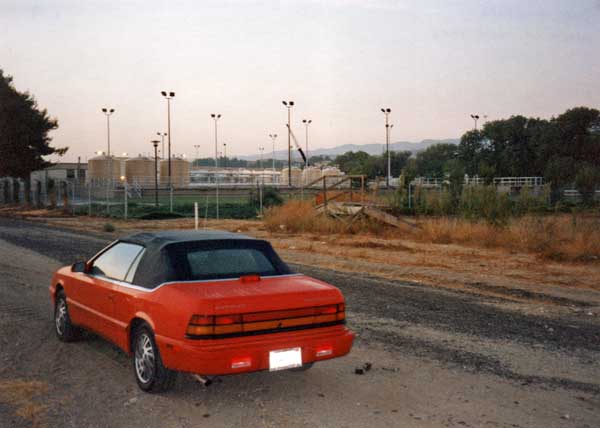 We had a few hours before the car had to go back and we had to head for LAX and the trip home so we headed for the first place we went to when we arrived - Los Angeles six flags magic mountain.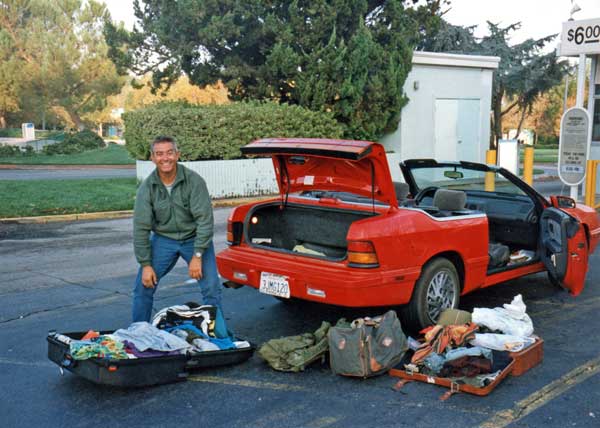 Repacking our clothes for the trip back home in the car park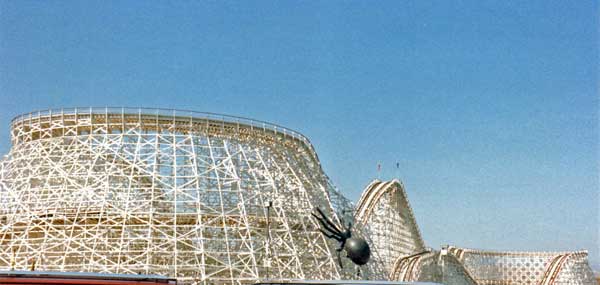 Our last view of Los Angels six flags magic mountain
That was it our fantastic holiday was over. We'd traveled over 4,000 miles, met a load of great people and seen some fantastic sights.
Here's a map of the places we visited.
This page created 7th September 2011, last modified 7th September 2011