Western States (4)
A little down the road from the Devil's Golf Course, if you stop and walk for about 1/2 a mile you'll find this natural bridge...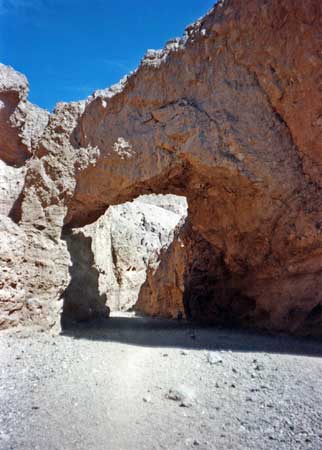 Natural Bridge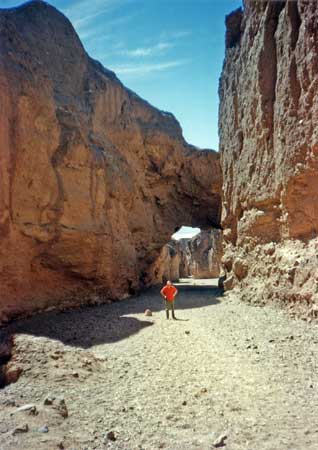 Me at the Natural Bridge
Wandered around here for a while then had to drink about a gallon of water when we got back to the car.
This place is HOT.
Further along the road was Artist's Palette. You can see how it got its name from the photos...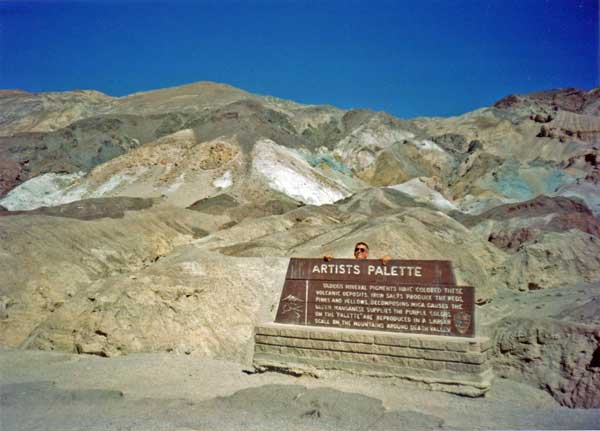 Mike at Artist's Palette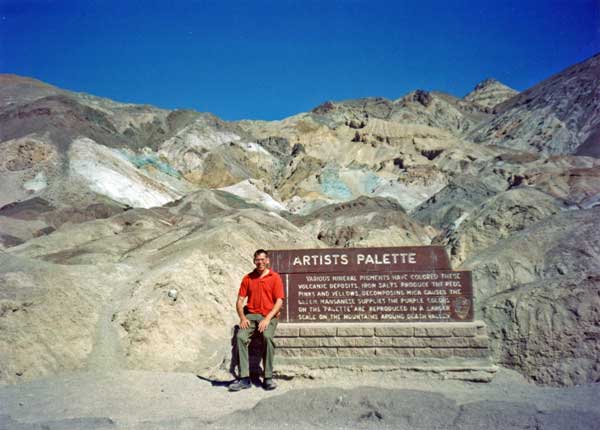 Me at Artist's Palette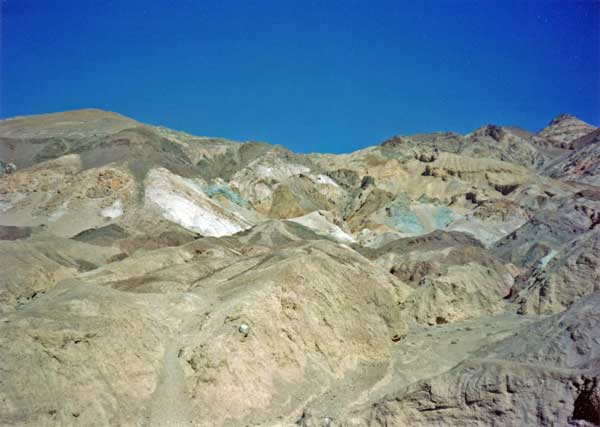 Artist's Palette
We couldn't get this far without visiting Las Vegas. We stopped off at the tourist information center and they let us have a strip wash in their bathroom. We were hot and dusty from the road and didn't now anything about staying in Las Vegas - we couldn't find a hotel cheap enough for us.
We visited a couple of casino's but only to look around and eat - neither of us are gamblers. Signs along the road said some casinos were paying out about three million dollars a week just on their slot machines. If they only pay out 40% of what's put into those machines that still leaves the casino with four and half million dollars a week.
Some people were very skilled at playing the slots. some of them could get money out of a change machine, feed it straight into a slot machine and still keep hold of a bucket of Coca Cola. I think some of them wouldn't notice if the building fell down around them - or if it did they'd just keep playing anyway.
We paid $6 each for a buffet at the Excalibur Hotel - all you can eat for £4 - great. An hour later we just couldn't eat any more. It reminded me of Monty Python's Mr. Creosote sketch.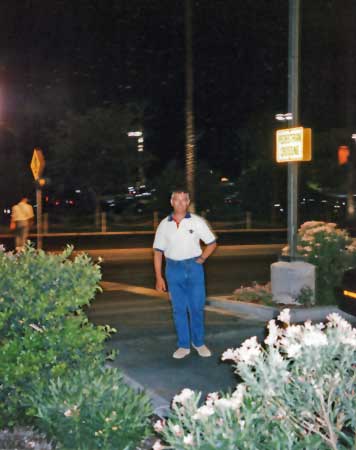 Mike at Las Vegas
At one of the hotels [probably the Excalibur] there was some guy taking digital photos and transposing them onto magazine covers. For some reason I had two done, but was only charged for one. If I remember rightly it was because he printed one out by mistake.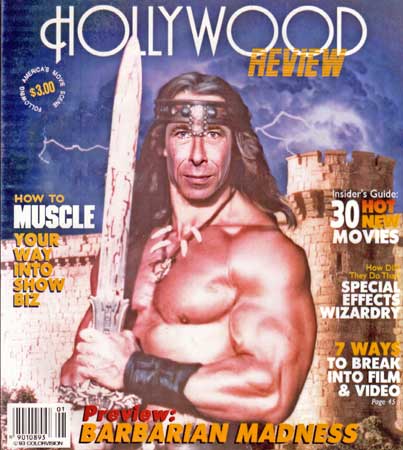 Me as Conan the Barbarian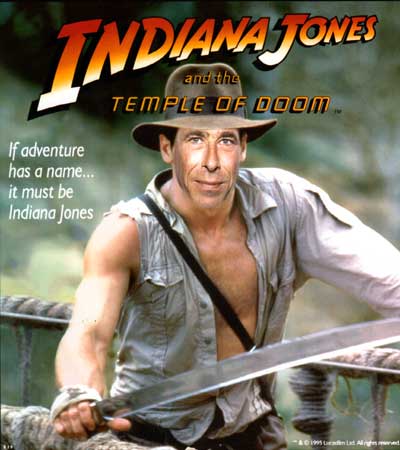 Me as Indiana Jones
[I still have these 8x10" photos hanging on the wall at home]
We slept in the car just outside of town, but went back to the Excalibur for breakfast. Only $4 this time. After leaving Las Vegas we headed towards the Hoover Dam...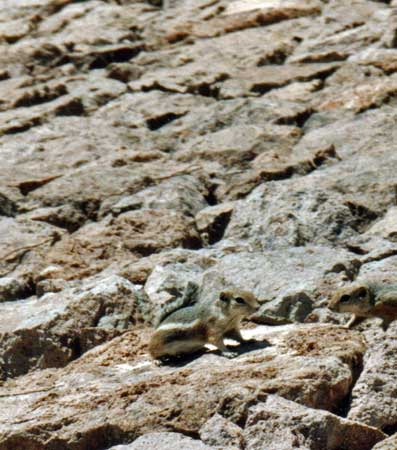 A chipmunk on the rocks around Hoover Dam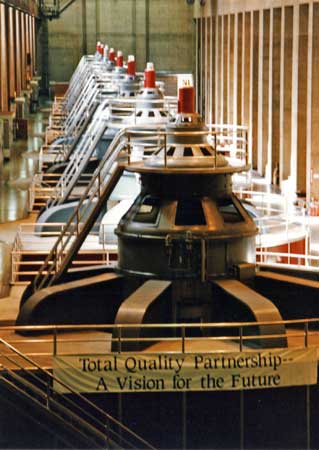 Hoover Dam - Generator Hall
This page created 31st August 2011, last modified 1st September 2011