Western States (7)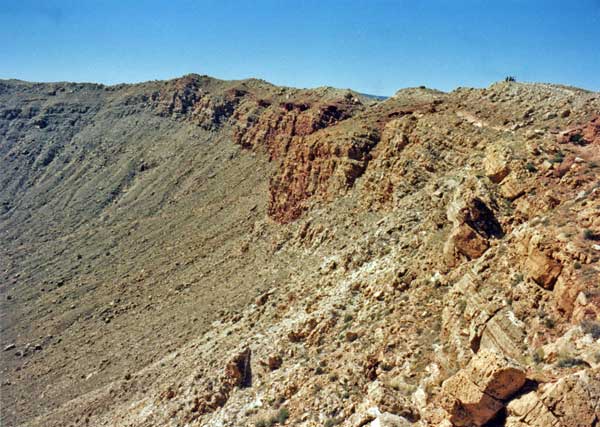 The rim of Meteor Crater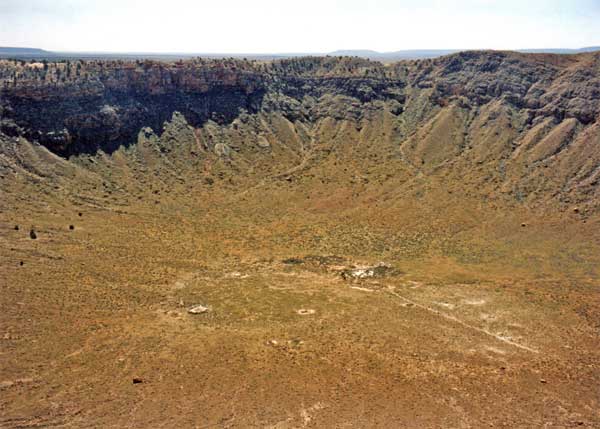 Meteor Crater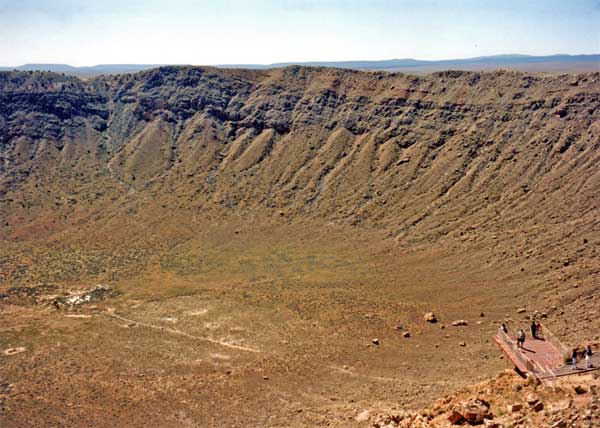 Meteor Crater
You can get an idea of the scale of the place by the people on the viewing platform.
On the way back to Las Vegas we picked up a strange radio station. It was like a sort of dating agency, or perhaps something less savory. Women would phone in to the program and give a brief description. "Hi, I'm Janine. I'm 22 years old and work on The Strip as a belly dancer... Men would then phone in and talk to them on the air. After a couple of minutes they would get down to the real nitty gritty and start talking about sizes and positions. I was shocked. We had to listen for a couple of hours to make sure we weren't mistaken in what we were hearing.
We went back to the Excalibur and "King Arthur's Giant Buffet" or whatever it was called for another pigout. We went around a couple of other casinos to make sure we weren't missing any almost free food. That's when we met Beverly. The front of her dress would get into the room a couple of seconds before the rest of her.
Another night spent sleeping in the car in the desert.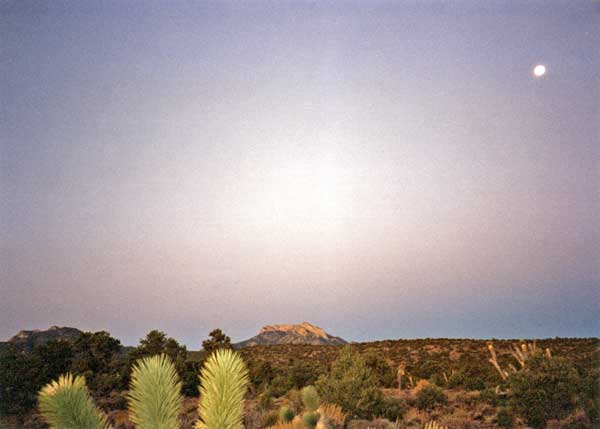 Dawn in the Mojave Desert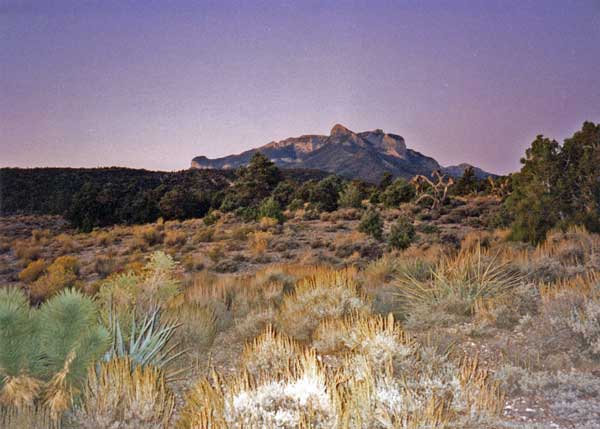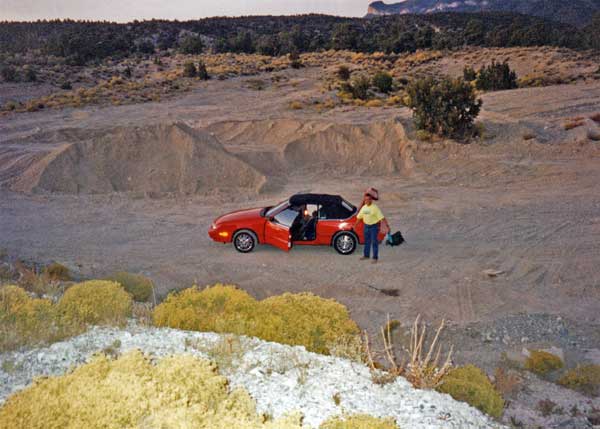 The new red LeBaron we picked up from Avis in Las Vegas
Straight back to the Excalibur for breakfast. For some reason I had about a million heat bumps erupt on my neck. Mike said it looked like I might be turning into a frog.
Here's some photos from the trip from Las Vegas, Nevada back to California...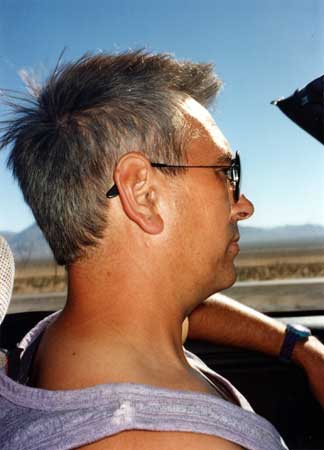 Mike - just cruising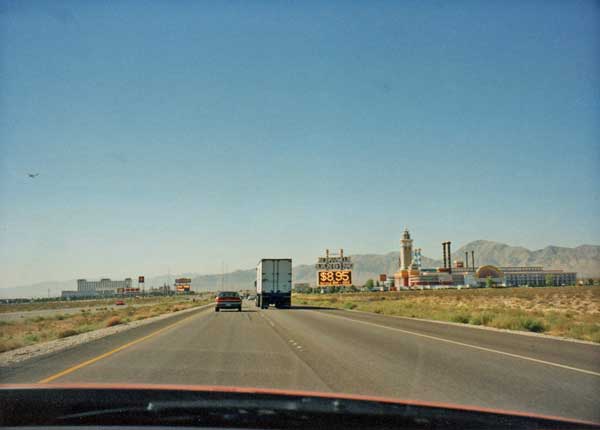 Nevada Landing
At Jean, Nevada, near the border with California. Nevada Landing, a wheelboat shaped casino hotel was built in 1989 and demolished in March 2008.
This page created 4th September 2011, last modified 4th September 2011