Western States (8)
Here's some more photos from the trip from Las Vegas, Nevada back to California...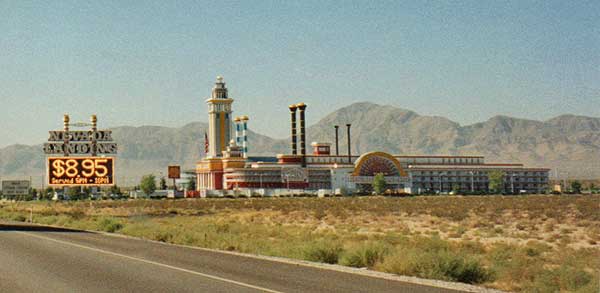 Nevada Landing
At Jean, Nevada, near the border with California. Nevada Landing, a wheelboat shaped casino hotel was built in 1989 and demolished in March 2008.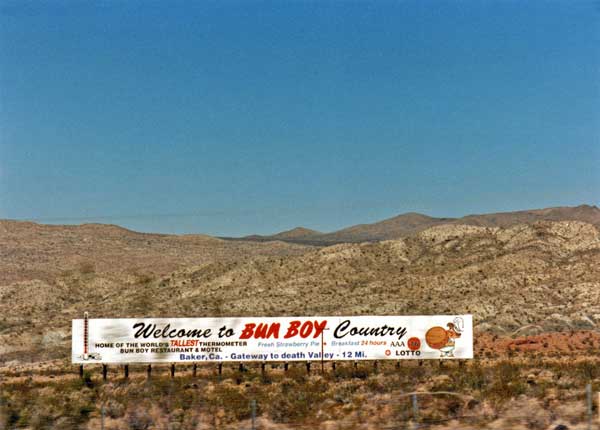 Bun Boy country
This was taken about 12 miles from Baker, California. Bun Boy was a restaurant motel which claimed to have the world's biggest thermometer. We never stopped there to find out. [Bun Boy had some very mixed reviews before it closed down in 2007.]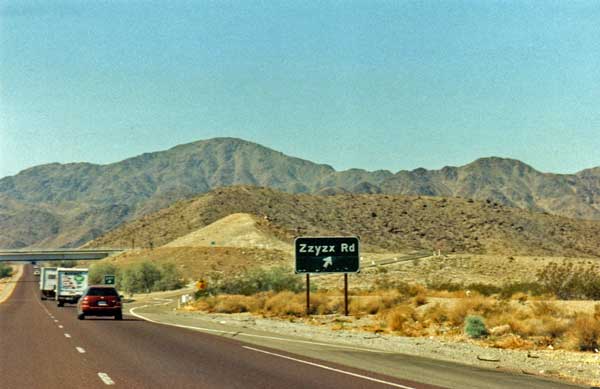 I had no idea what this was when I took the picture but it seems everyone and their dog has taken a photo of this sign for Zzyzx Road. At one time it was a Soda Spa and is now a Desert Studies Center.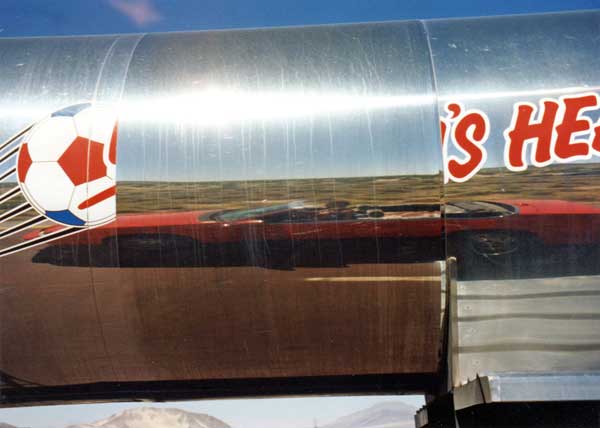 Reflection of our hired Chrysler LeBaron
All the while we were driving we were listening to the Bob & Tom Show the funniest stuff I've heard for years.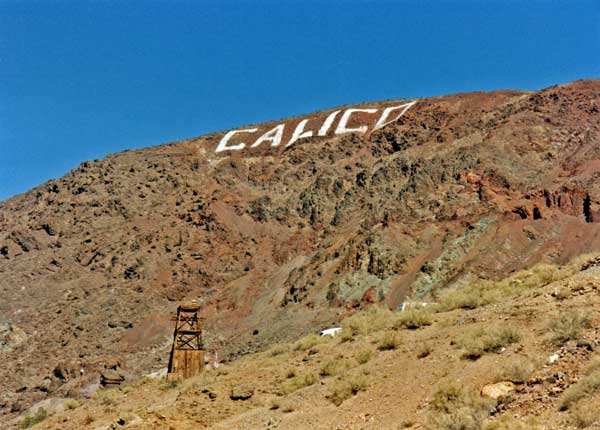 In 1881, a couple of prospectors found silver in the area. By 1896, the town had been founds, expanded and finally deserted. By then around 9 million dollars worth of Borax and 90 million dollars worth of silver had been mined in the area. Some lucky people found huge chunks of nearly pure silver weighing more than half a ton. While we were there all I found was a 5 cent piece someone had dropped.
In its heyday 4,000 people lived here and the town boasted 22 saloons. The whole town was bought and restored in the 1950's.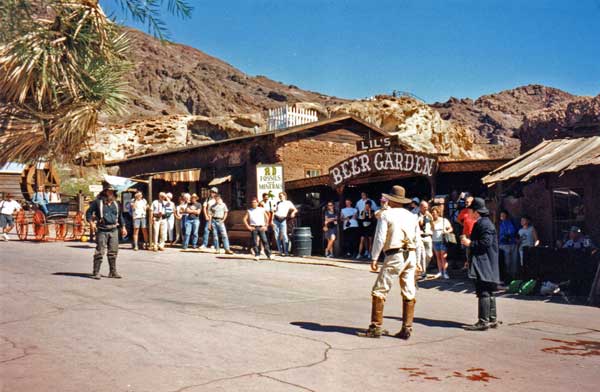 Gunfight at Lil's Beer Garden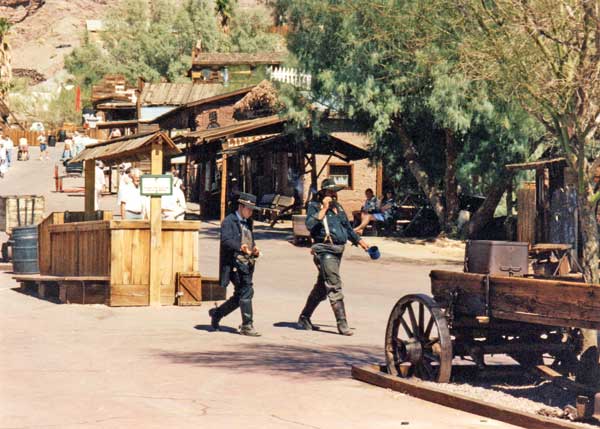 19th century cell phone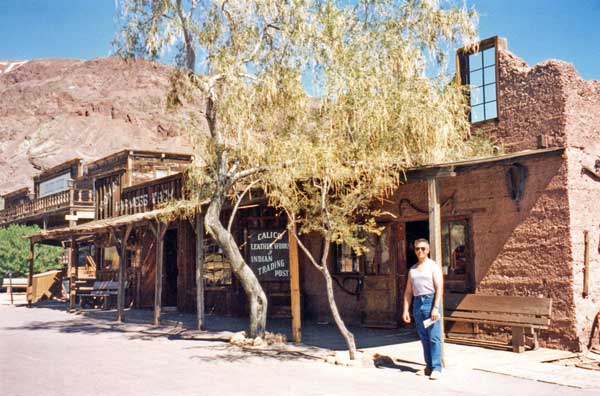 Mike in Calico
This page created 4th September 2011, last modified 5th September 2011