Terre Haute House Repair - Cellar (3)
After the damp proofing was completed our own work continued in the basement...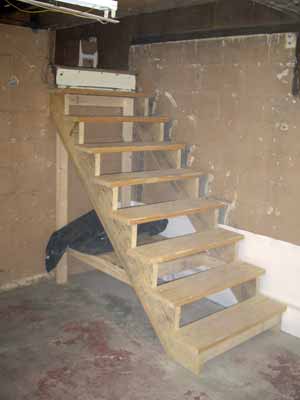 Our new basement stairs
Bill built these in less than a day
Throughout July and August a lot of time and effort went into tracing and replacing the old knob and tube electrical wiring.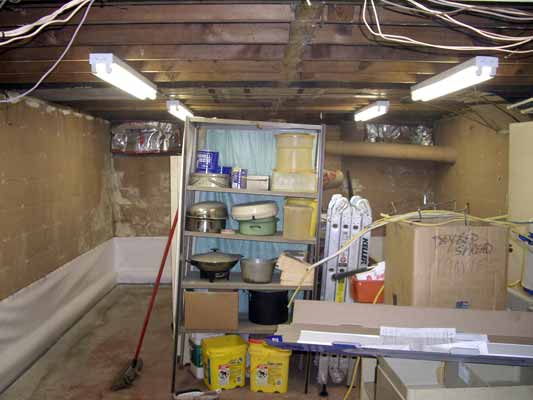 New Basement Lighting
Notice the new basement damp proofing system near the floor
In the course of this work some weird devices were found tucked away above one of the basement walls between the joists.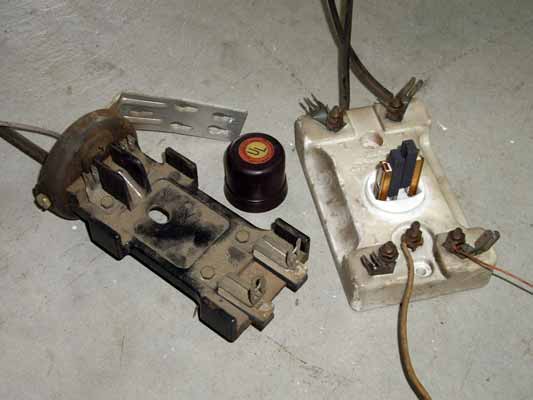 Telpephone Lightning Protector
The above devices had me perplexed for a while. Both were made by the Reliable Electric Company of Franklin Park, Chicago. This comapny has been in existence since at least 1920 and was part of the Reliance Electric Company was in turn was owned by Rockwell until Rockwell sold it to Kohlberg Kravis Roberts & Co. in the 1990s.
One of the main cables is stamped "Alphduct GT7-3 Manufactured 1965." A search for Alphaduct GT7 using Google only finds one document. An elecrical catelog from 1976 which describes this cable of being copper covered steel 18.5 gauge wire with a minimum breaking strength of 210lbs with a resistance of 24.5 Ohms per 1,000 feet at 68F.
The black device seems to be some sort of telephone system fuseholder and the white one some sort of telephone system lightning strike surge protector.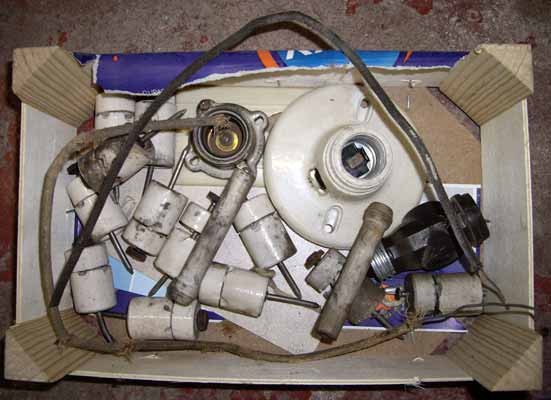 Old Electrical Componants
Here's some of the old electrical componants that were removed from our basement. They include the old ceramic knobs and tubes, a light socket with combined power output and samples of the old cloth covered wiring.
On 3rd August 2009, the plumber phoned to say he was going to start work on the gas and water pipes on 5th August. This meant that some stuff in the basement had to be moved because the clear space needed for the basement water-proofing work isn't the same as what the plumber needs.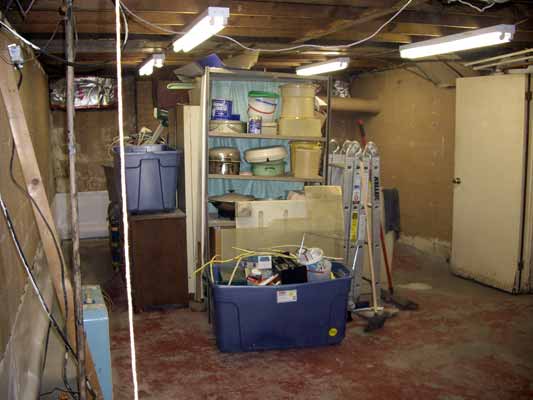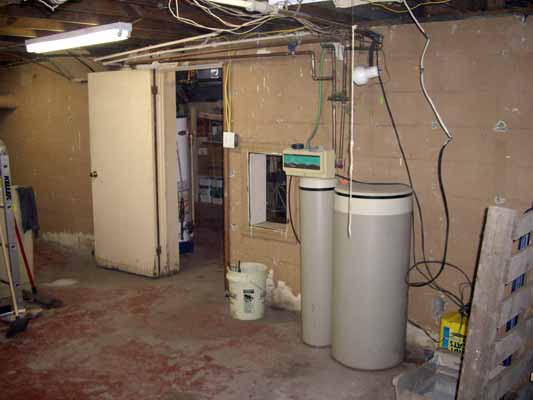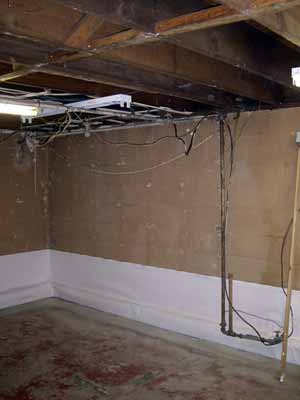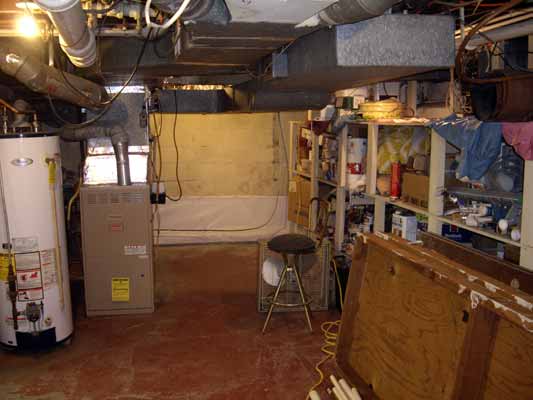 The Retidied Basement - 3rd August 2009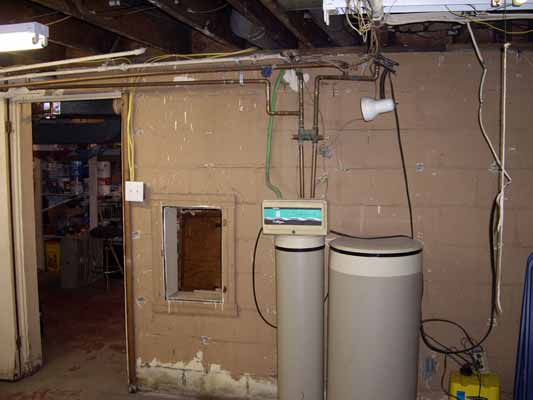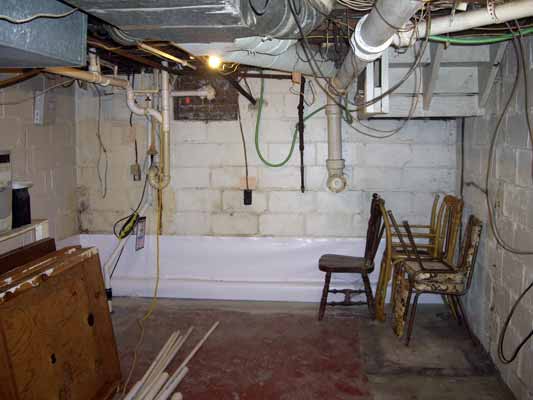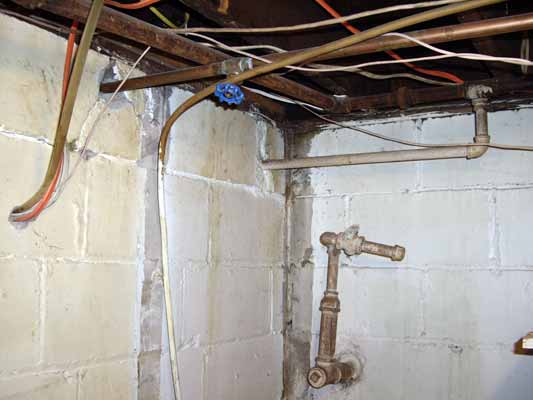 A Jungle of Wires and Pipes - 3rd August 2009
Hopefully the plumber will make some sense of this and make it less than a maze
This page created 2nd August 2009, last modified 4th August 2009