Terre Haute House Repair - Cellar (5)
Now that most of the major changes have been done to the basement in October 2009, we started filling in the holes in the walls and floor ready for painting. We used a polyimerized cement sand mortar mix for this as most of the holes were shallow and this type of mortar can be used to fill shallow holes without cracking.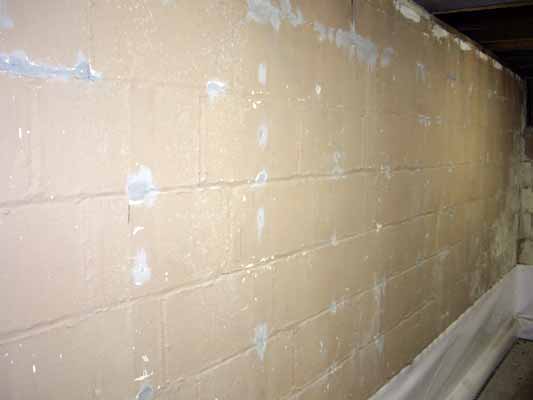 Patched Cellar Wall - October 14th, 2009
The idea behind this patching is not to make the walls perfectly smooth but to simply fill any holes ready for painting. We buy cheap mis-mixed paint and had a couple of gallons of off-white which we used as a new undercoat then a coat of white semi-gloss as a topcoat. Most ofthe paint was sprayed on - probably the only interior walls I'd want to spray. I don't know what newer spray guns are like but spraying, no matter what the adverts say, is just too messy.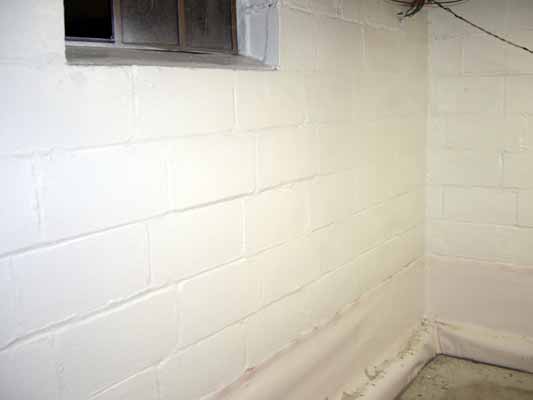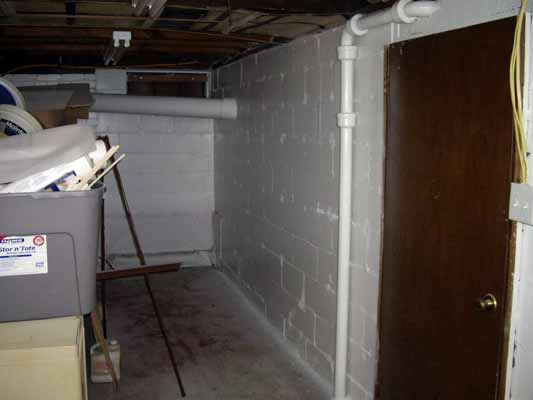 The newly painted cellar walls - 31st October 2009
We've decided to use the two rooms that make up our basement slightly differently. When the plumber was here I got him to move the water softener and as much of the plumbing as he could from the first room to the second. This second, slightly smaller room, is going to be our "equipment" room. The furnace and hot water heater are already in there as well as old shelves, which we want to replace, for old tins of paint and the bits and pieces of hardware that we've collected. I also want to add a utility sink and faucet to that room. One of the other major jobs we want to do down there is to repaint the floors.
We want to use the first, slightly larger room as a mixture of rec, games, workout, workspace area.
Once the walls in the first room were painted then everything in the second room was moved into the first, except, obviously, for the water heater, furnace and water softener.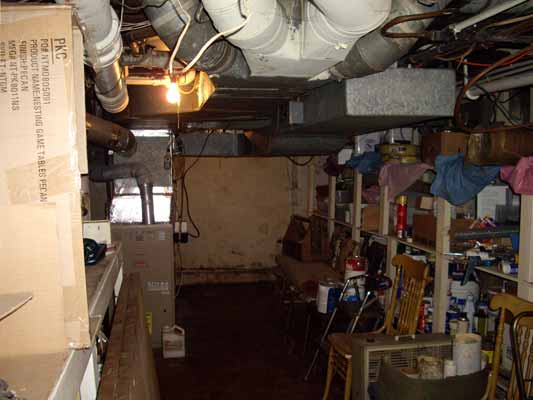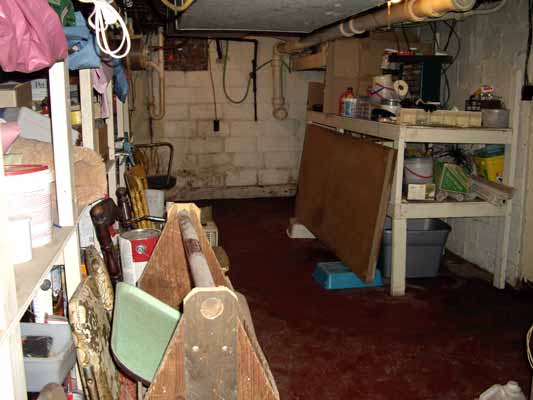 The Second Basement Room - 19th June 2009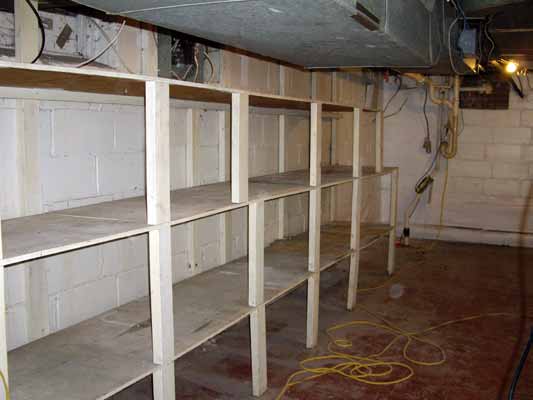 The cleared shelves, second basement room - 28th March 2010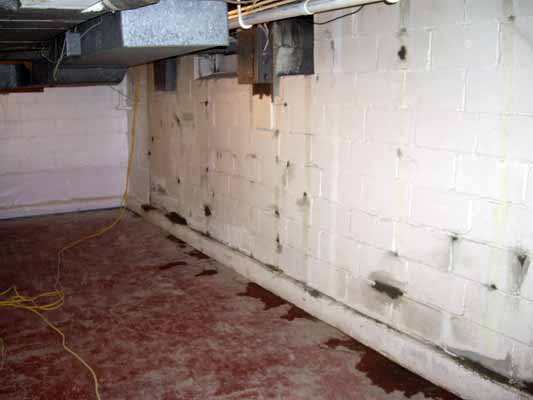 Shelves removed and the walls being patched, second basement room - 28th March 2010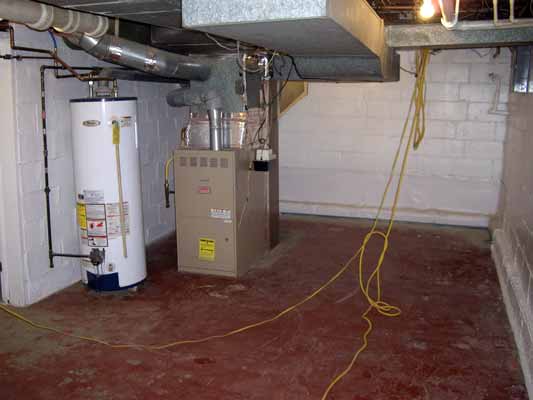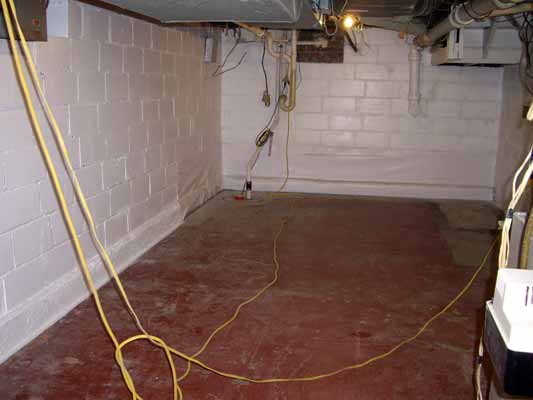 The newly painted second basement walls - 3rd April 2010
This page created 14th October 2009, last modified 5th April 2010