Terre Haute House Repair - Games Room (2)
New Walls - 10th June 2009
The top coats are complete. The following images really do not do justice to how good the painted walls really look...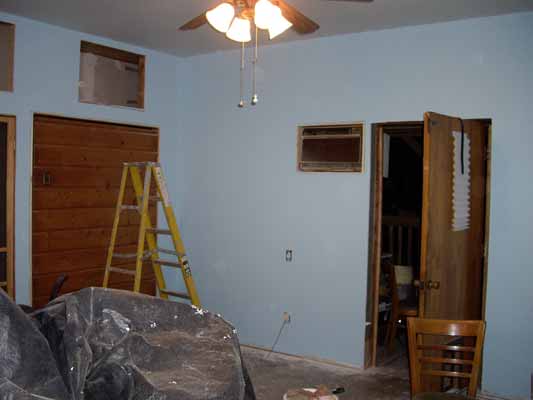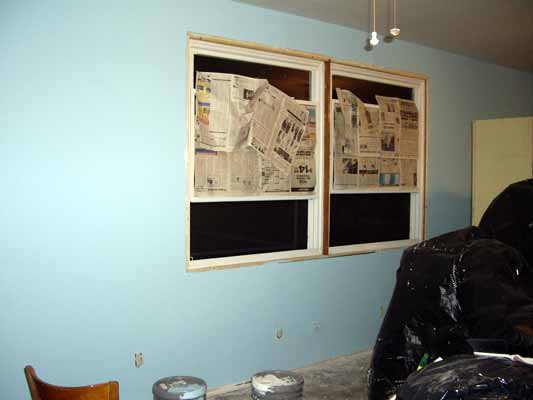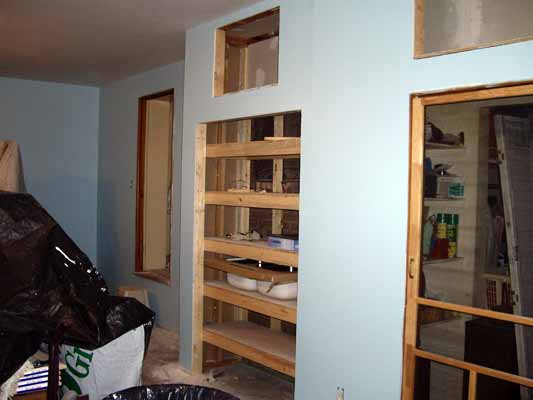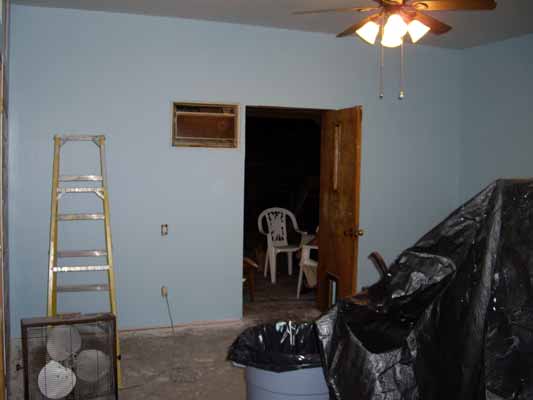 New Back Door - 17th June 2009
Over the last week new woodwork and trim was installed and our new back door was hung...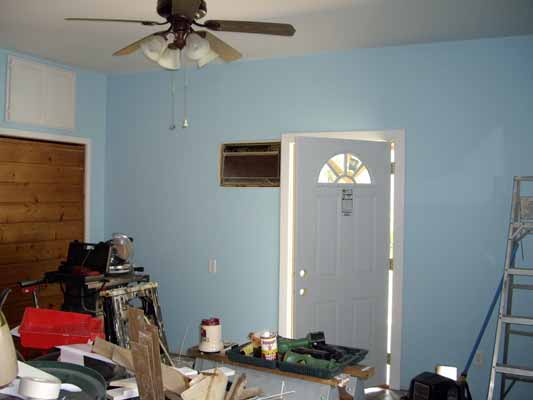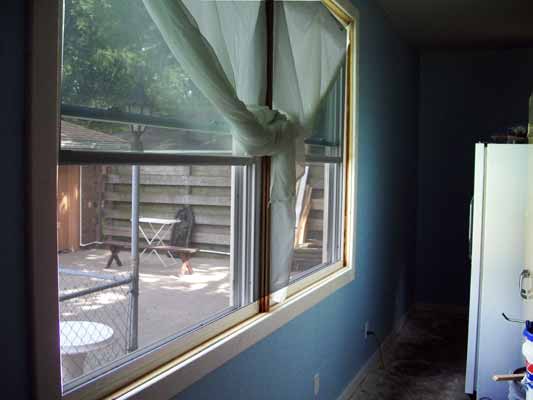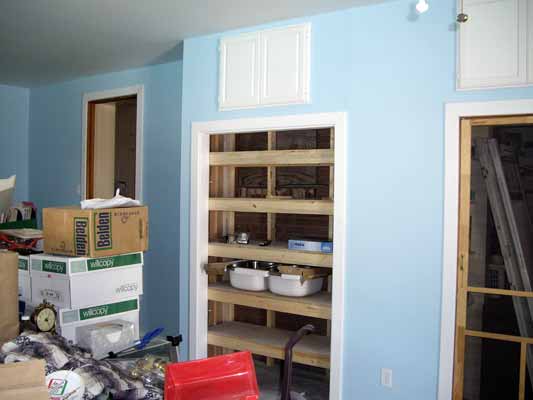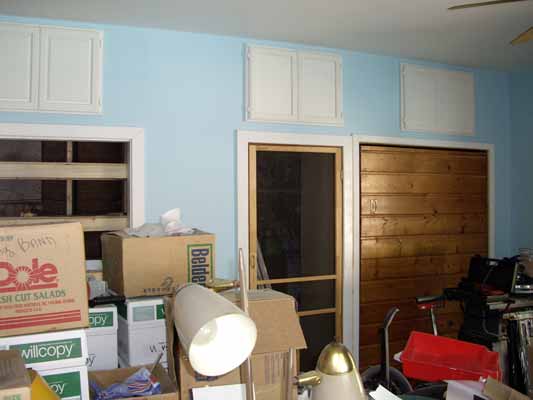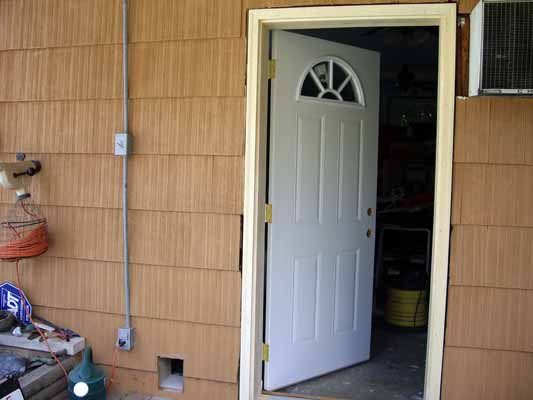 Notice the small hole in the wall at ground level to the left of the door in the last image above. This is our new cat door. It seemed better for us to put the hole through the wall while it was being rebuilt rather than cut up our new door.
Shelving - 14th October 2009
Just before we started all this work I had put up eight shelves so Patty could display her permanent Christmas Village display. Once the painting was done the shelves had to be put back up. The only slight difficulty was that the supports were screwed in to the old pine cladding but because this was replaced with drywall the supports had to be repositioned slightly so that they could be screwed into the wall studs.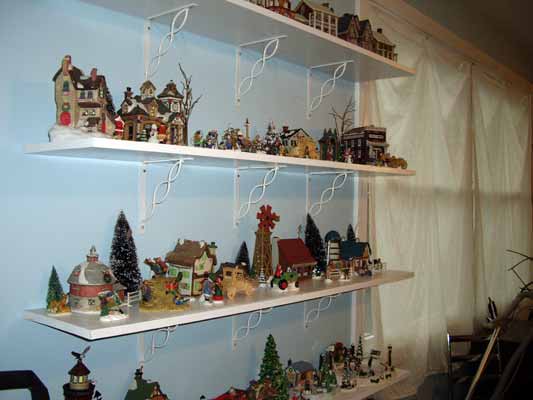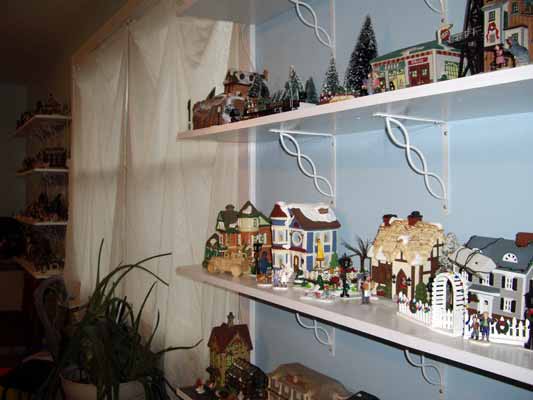 Game Room Shelving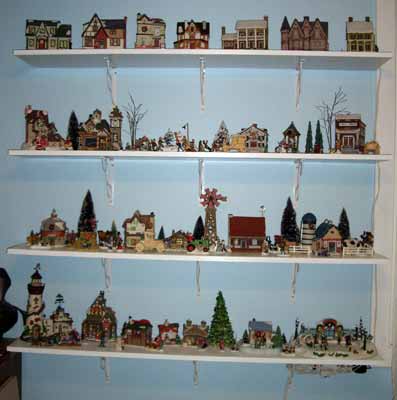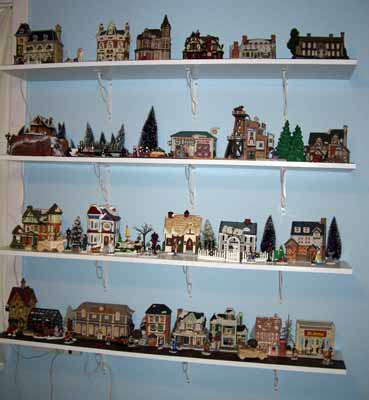 Game Room Shelving
This page created 10th June 2009, last modified 14th October 2009