Perception of faces - Page 2
Scientists who study face perception currently disagree strongly over whether newborn babies innately know what human faces look like and whether certain brain areas are solely responsible for distinguishing one face from another. This was taken from an article in Science News. What is clear is that we recognise faces from a very early age and this ability stays with us for all of our lives. Who hasn't seen the "man in the moon" or faces in clouds or in the burning embers of a fire?
This page takes a look at some of these images of faces, whether they be in clouds, smoke, fire, pictures of landscapes or whatever. I haven't put them here to prove or disprove the existence of God, the devil, angels, ghosts or anything else, they are here because, like the other subjects on this site, I find them interesting.
Rocks (2)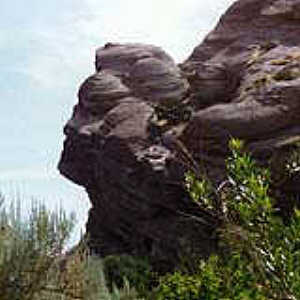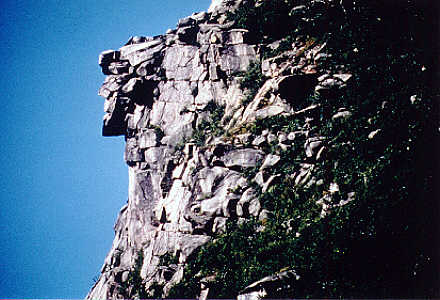 Old Man of the Mountain, White Mountain National Forest, New Hampshire, USA *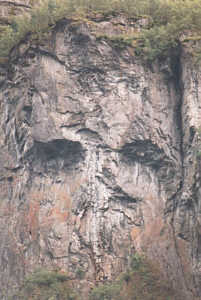 Geirangerfjorden, Norway
Hooded Face, Joshua Tree National Park, California, USA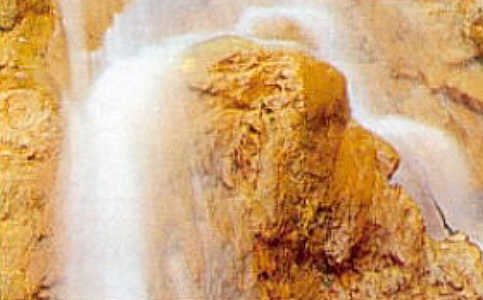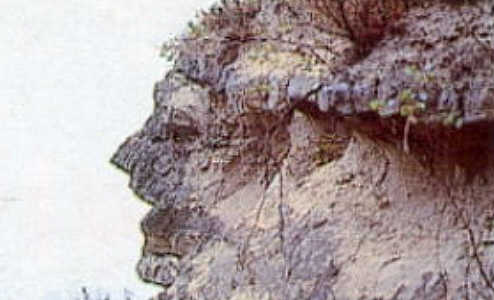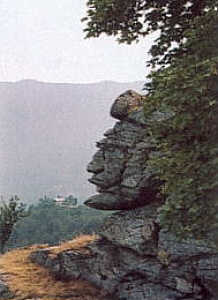 This page created 29th June 2002, last modified 12th September 2008