Perception of faces - Page 5
Virgin Mary
This page takes a look at some of these images of the Virgin Mary, whether they be in clouds, smoke, fire, pictures of landscapes or whatever. I haven't put them here to prove or disprove the existence of God, the devil, angels, ghosts or anything else, they are here because, like the other subjects on this site, I find them interesting. Personally, my feelings on the subject are that you see what you want to see. This is the Mother of God, and this is the best way she can find to manifest herself? The same goes for UFOs, I've no doubt that there are other intelligent life forms out there somewhere, but they cross billions of miles of space just to scare a couple of people or bend crops into strange shapes?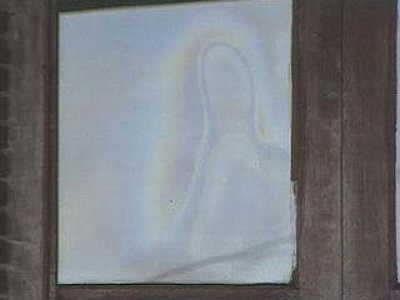 Ferraz Vasconcelos, Brazil
This image appeared on a window of a house owned by Antonio Jose Rosa in Ferraz Vasconcelos, Brazil in July 2002. The local priest, Father Quevedo, said that the image is probably window polish, but according to news reports, it didn't stop more than 123,000 people turning up and looking at it. Antonio Rosa refused to let experts examine the glass.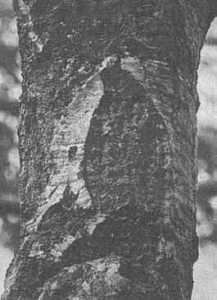 Our Lady of Watsonville
Our Lady of Watsonville is a foot-high image of the Virgin Mary seen in the bark of an oak tree in Watsonville, California. Anita Contreras was the first to see Our Lady of Watsonville. On 17th June 1993, the Virgin appeared while Contreras knelt to pray for her children. Since then, thousands of pilgrims have flocked to the site, hoping for a miracle.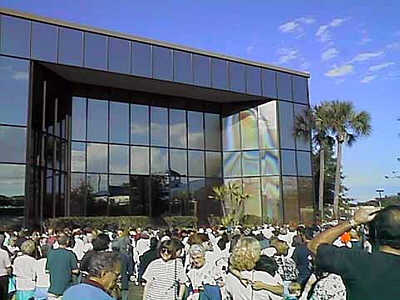 Clearwater, Florida
In December 1996, 80,000 a day visited this building to see the 35-foot-tall, 50-foot-wide image of the Virgin Mary. Scientists say that the image was created from a chemical reaction between rain and metallic elements within the windows smoky coating, but they can't explain how it would affect all nine panes of glass in such a pattern.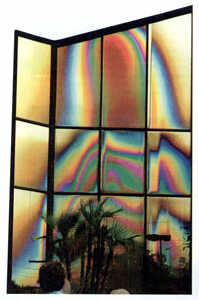 Clearwater, Florida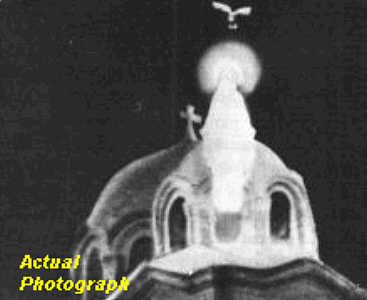 Zeitun, Egypt
Starting in April 1968, this image was seen by thousands in the three years it appeared.
This page created 10th December 2002, last modified 12th September 2008