Terre Haute Postcards
More postcards from my collection...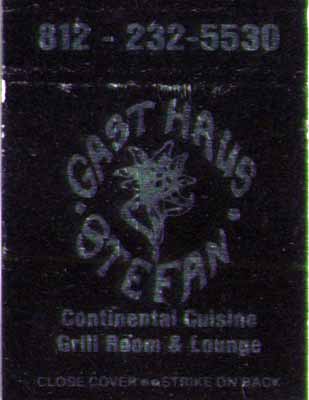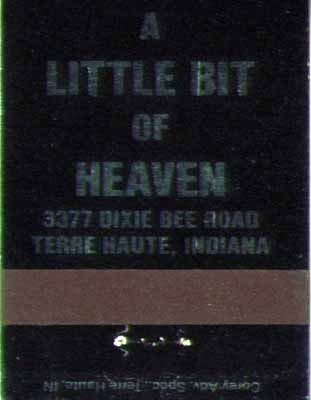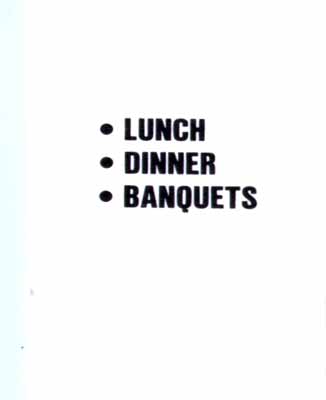 Gasthaus Stefan
This matchbook from Gasthaus Stefan, "A little bit of Heaven", promised Continental Cuisine, Grill Room and Lounge and catered for lunches, dinner and banquets. Kurt and Ginger Stefan operated the gasthaus between 1974 and 1985 at 3377 Dixie Bee Road..
Kurt Konrad Stefan was born May 11, 1941 in Zeltweg, Austria. Kurt's first profession was as a pastry chef in Jurdenberg.

Later, he attended a Hotel/Restaurant School in Bad Gleichenberg, Austria. After working for ten years in Austria and Germany, he came to Indianapolis in 1967 to work with his friend Dieter at The King Cole Restaurant. Dieter, along with his wife, Hermie, and son, Klaus, were Kurt's only friends upon coming to this county. And when he arrived, he spoke no English. Kurt was only going to stay two years, but he met the love of his life in 1969. A medical student who knew that both Kurt and Ginger loved to cook introduced them.
About a year later, they were married in Indianapolis. Kurt and Dieter made all the food for the wedding. The couple honeymooned in Michigan, then began building a future together. Kurt and Dieter fed about 1500 people a day for lunch at Miller's Restaurant, while Ginger worked at Riley Hospital for Children. Their first born, Tony, arrived in 1971, while Kurt worked at the Woodland Country Club.
He left there and became the chef at Chez Jean's, and they lived in an apartment above the restaurant for three years. During that time, in 1972, Kurti was born. At night, they rented motel rooms attached to Chez Jean's and saved money for the down payment on their first restaurant – the family owned Gasthaus Stefan in Terre Haute, Indiana. It was on the banks of the Wabash River, but before they opened, the building was moved to US 41, which is the same road that runs directly into Sarasota. The family ran that business from 1974 to 1985.
In 1985, they moved to Sarasota and bought Incredibles Restaurant, which was attached to Kane's Furniture just across the street. They kept it one year only, for Kurt needed hip surgery. They moved into this home in 1987. After a short stint with a restaurant in Venice, Kurt opened The Boardroom Café on the ground floor of the Sarasota City Center in 1989. He sold that in 1995 and purchased a Pepperidge Farm Bread Route, where he filled the shelves of our local grocery stores and the neighbors' bellies. He operated that routeuntil 1999. Then, in 2000, he was hired by the county to drive a SCAT bus. He did that until March of 2005. Always - always, he'd walk his dog. There was Bo, the dachshund, and now Eddie, the Jack Russell Terrier. Kurt Konrad Stefan slipped into eternity on January 19 of this year (2006).
Source - The Life of Kurt Konrad Stefan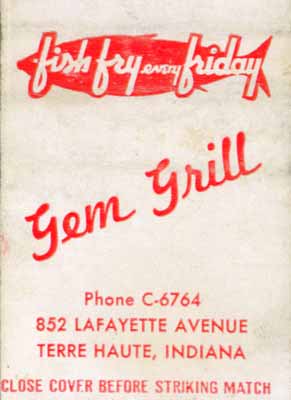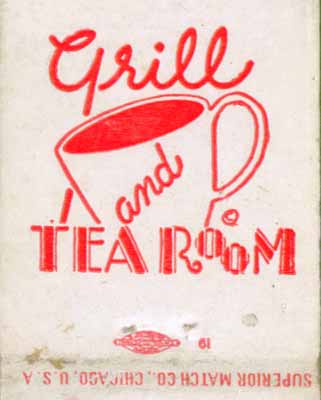 Gem Grill & Tea Room
This is a matchbook from the Gem Grill & Tea Room that was located at 852 Lafayette Avenue.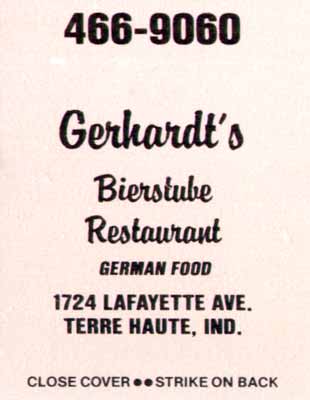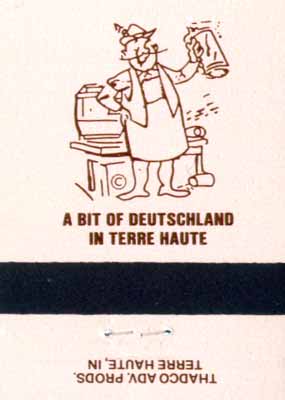 Gerhardt's Bierstube Restaurant
This is a matchbook from Gerhardt's Bierstube Restaurant that was located at 1724 Lafayette Avenue.
The Bierstube was first opened in 1963 by German emigrant Leni Hanna and her husband Ed. The original building was the main and south dining rooms with an open front porch at the time. The German Oberlandler Club held its first meetings at the Bierstube and it was a known gathering place for many of the German locals. It was also popular with students and professors of the Rose-Hulman Institute of Technology, Indiana State University and St. Mary-of-the-Woods College. Alumni and professors still tell stories of Leni, Ed and Frances who was a German waitress. There are still pictures of Leni and Frances on the walls of the restaurant which remain as permanent fixtures.
For approximately a two year period, Fritz Reddinger was owner of the Bierstube during which time he added the north dining room.
It was then purchased by Terre Haute native Gerhardt Wigginton in June of 1977, after he attended Purdue University, graduated from Indiana State University and then served as an officer in the United States Navy. At this time the restaurant became known as Gerhardt's Bierstube Restaurant. Not only did Gerhardt acquire a restaurant, but also several employees who remained with him for many years. Gerhardt has followed in the footsteps of his great-grandfather, Philip Monninger (who owned the Trivoli), and his grandfather, Gerhardt Monninger (who owned the Devil's Den and the Block House.)
In 1980, Gerhardt expanded the kitchen, enclosed the open front porch, and added the Banquet Room which has held many wedding rehearsal dinners and receptions, retirement parties, birth and anniversary celebrations, homecoming and graduation dinners for the local universities and many, many Christmas parties.
Source: Gerhardt's Bierstube Restaurant
This page created 15th May 2009, last modified 15th May 2009