Terre Haute Postcards
More postcards from my collection...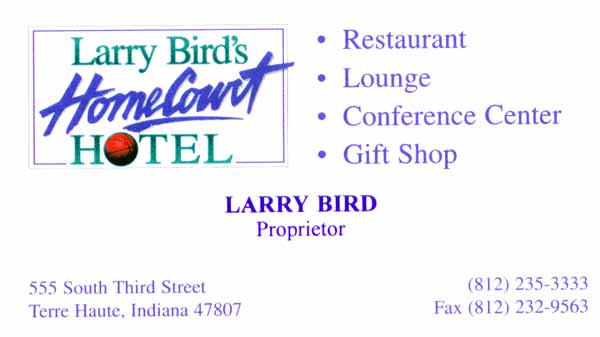 Larry Bird's Business Card for the Home Court Hotel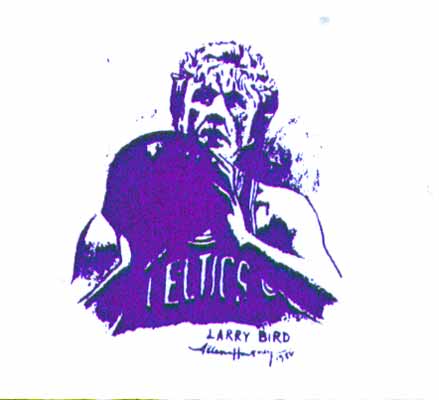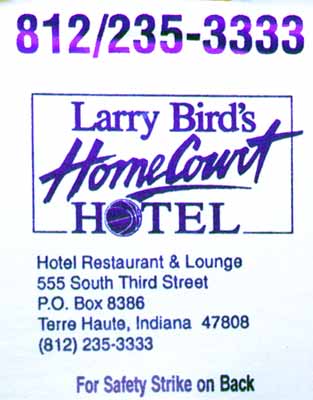 Matchbook from Larry Bird's Home Court Hotel
Famous basketballer Larry Bird, played for Indiana State University between 1976 and 1979. In the 1980s, he and Max and Greg Gibson bought the Boston Connection which was later renamed as Larry Bird's Home Court Hotel at 555 South Third Street. They sold the hotel in 1999.
For more information on Larry Bird see the Tribune Star article "Larry Bird - Basketball legend gave city 'a place on the map'."
This page created 2nd March 2008, last modified 6th February 2009