Terre Haute Postcards
More postcards from my collection...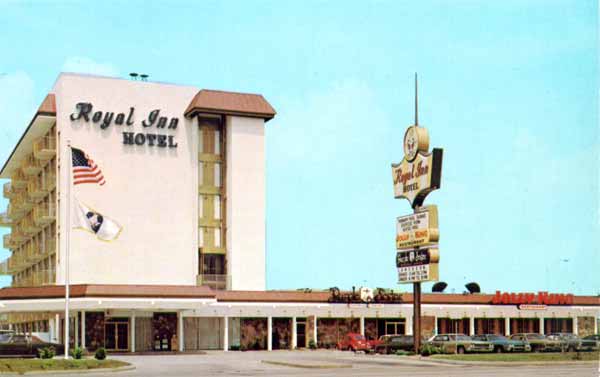 Royal Inn Hotel, Terre Haute, Ind.
This unused postcard has the text...
Royal Inn of Terre Haute, Indiana
U.S. Highway 41 and Interstate 70
3325 Dixie Bee Road, Terre Haute, Ind. 47802
Tel. (812) 234-7781
100 Guest Rooms and Suites / Sauna Baths /
Therapy Pool / Swim Pool / Exercise Room / Color
TV / Built-in bar in all suites / Jolly King Family
Restaurant and Purple Jester Mod Lounge / Banquet
and meeting facilities.
90927-C
Photo by Adkins & Burnham Studio
Pub. by Adkins & Burnham Studio, Terre Haute, IN, 47803
Made by Dexter Press, Inc.
West Nyack, New York
This page created 27th March 2008, last modified 18th June 2008