Terre Haute Postcards
More postcards from my collection...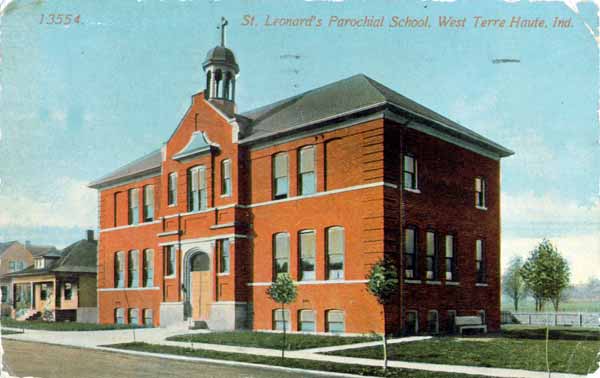 St. Leonard's Parochial School
West Terre Haute
This postcard, posted in Terre Haute on June 13th, 1921, has the printed text...
13554
Levin Bros.
Acmegraph, Chivago trademark logo
This Catholic school was built at North Eighth Street in 1911. The church was on the top floor and the school rooms below. A new church was built in 1959 and the school was closed in the late 1960's. The Knight's of Columbus now occupy the building.
This page created 20th October 2009, last modified 20th October 2009