Terre Haute Postcards - Standard Service Station
More postcards from my collection...
The following are not postcards but photographs of Standard Service Station which I believe stood near the Olive Drug Store at Third and Ohio Streets. They sold Red Crown Gasoline and Atlas tires. Whilst searching for information on this service station I found a snippet on the Tribune Star website that says "1958 - Paul Manning celebrated the grand opening of his Standard Service gas station at Wabash and Brown Avenues" but I do not know if that service station and these photographs are related.
There is a restored Standard Oil Company Red Crown Service Station and museum at Lafayette, Indiana. Articles and photos of this can be found on the Roadside America and Oldgas - Gas Station & Auto Service Collectibles websites.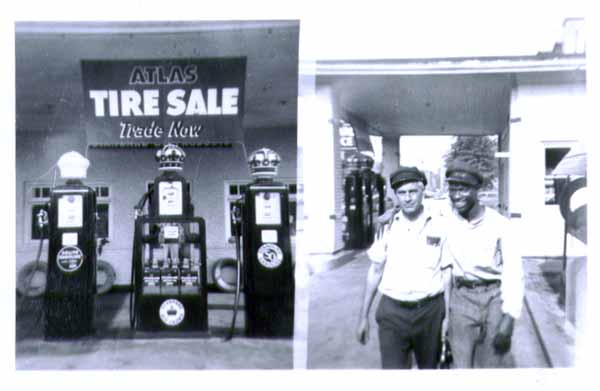 Standard Service Station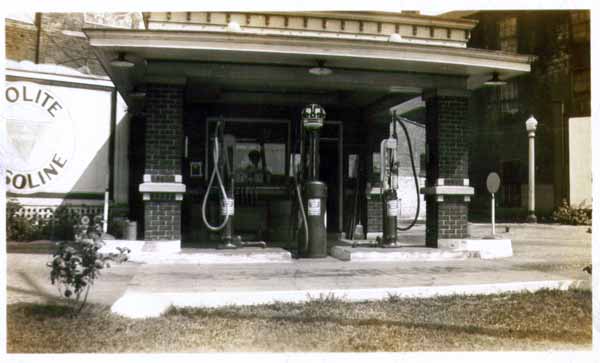 Standard Service Station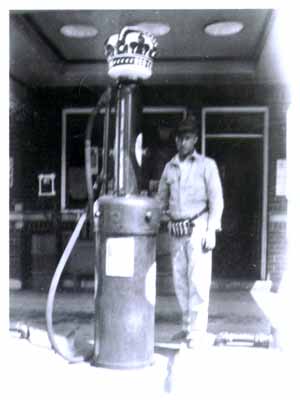 Standard Service Station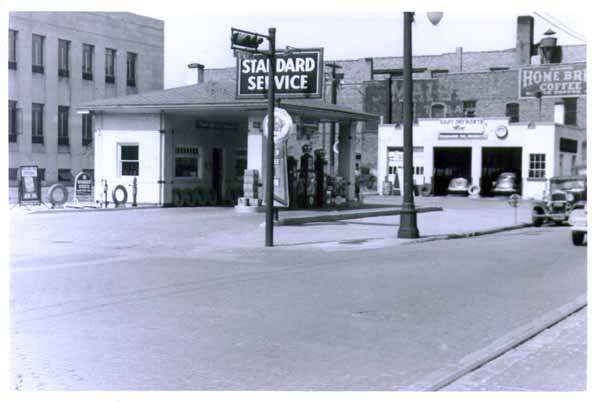 Standard Service Station
This page created 13th October 2008, last modified 13th October 2008