Terre Haute Postcards
More postcards from my collection...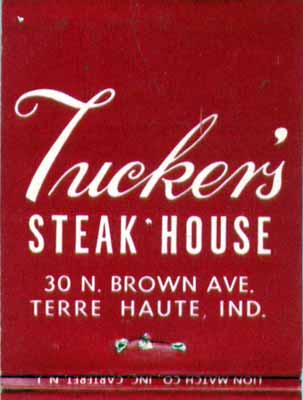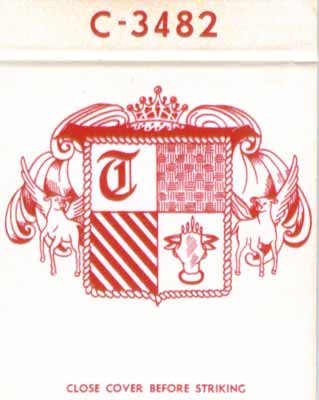 Tucker's Steak House matchbook
Tucker's Steak House stood at 30 North Brown Avenue. It was owned by husband and wife Garwood L. Tucker and Thelma Margaret Joseph Tucker. The couple also owned The Spot Tavern at 773 Lafayette Avenue and Tucker's Tavern. Thelma was born on Octocber 6th, 1913 and was married to Garwood on June 8th, 1935. Garwood died on June 11th, 1977 whilst Thelma survived until October 3rd, 2006 aged 92.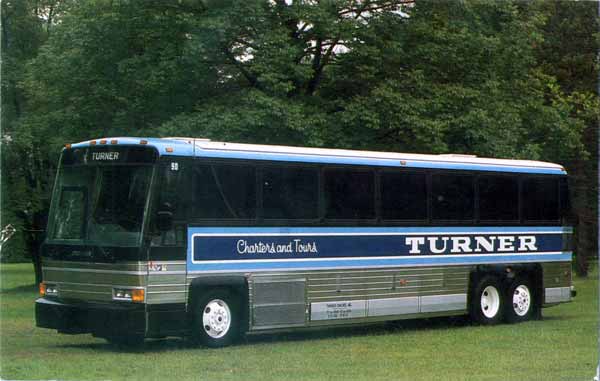 Turner Coaches
This postcard, posted in Terre Haute on 22nd September, 1988, has the printed text...
96165-D
Pub. by Thadco Advertising Products, 522 Ohio, Terre Haute, 47807
Turner Coaches, Inc.
447 N. 9th Street
Terre Haute, IN 47807
812-232-5252
Wabash Valley Bus Lines, a commuter line between Terre Haute and the surrounding communities, was formed by Charles Turner in 1921. Turner's sons and daughters renamed the company to Turner Coaches, Inc. and changed the focus of the company to charter services. Im 9182, John Turner, the thrid generation of Turner's to own the company partnered with Charles Beckwith. Beckwith brought along his knowledge of the tour business and his travel company "Bee Travelers". Turners is still in business offering worldwide travel and now operates from 2135 East Margaret Drive, Terre Haute.
This page created 27th November 2009, last modified 16th March 2010