Terre Haute Postcards
More postcards from my collection...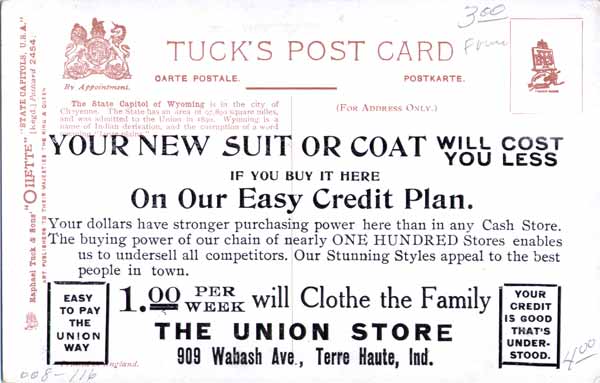 Union Store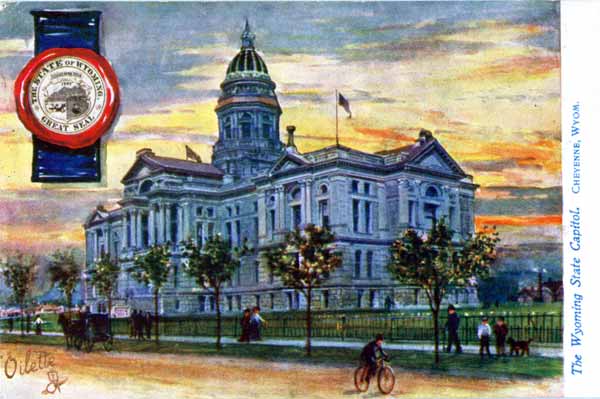 Front of the Union Store advertising postcard
This back of this postcard has been overprinted with an advertisement for the Union store of 909 Wabash Avenue, Terre Haute. Oddly, the front of the postcard is of the Wyoming State Capitol building in Cheyenne, Wyoming. The advert says that $1 per week will clothe the family.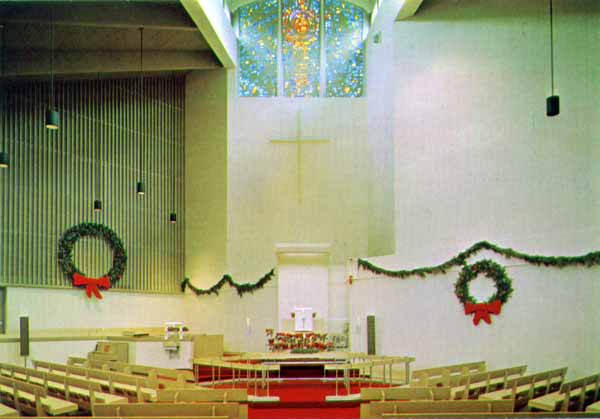 United Methodist Church
This unused postcard has the printed text...
Maple Avenue United Methodist Church
1203 Maple Avenue, Terre Haute, Indiana, 47804
21853-D
Photo by Martins Photo Shop
Pub. by Martins Photo Shop, Terre Haute, Indiana, 47807
Made by Dexter Press, West Nyack, New York
I don't know anything at all about this church but it does have its own website.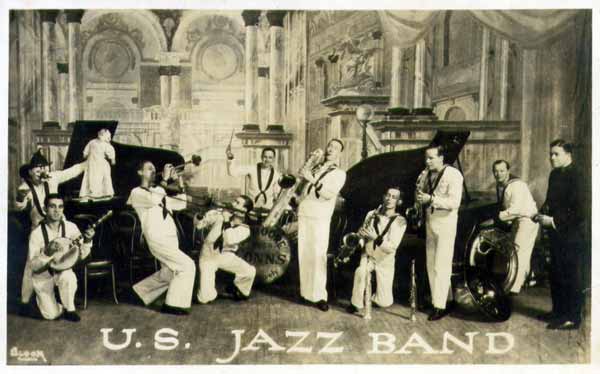 U. S. Jazz Band
This unused postcard has the printed text...
Hayden's Novelty Photo Shop
624 1/4 Wabash Ave., Terre Haute, Ind.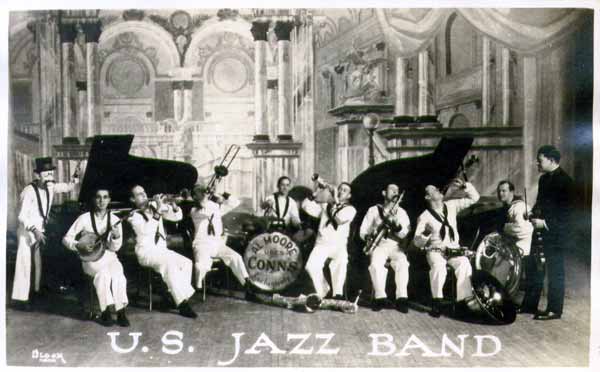 U. S. Jazz Band
This unused postcard has the printed text...
Hayden's Novelty Photo Shop
624 1/4 Wabash Ave., Terre Haute, Ind.
The drums have the writing "Al Moore uses Conns exclusively." Trombonist "Ensign" Al Moore was the leader of this jazz band. Their greatest hits were in 1924 with "Red Nose Pete"; 1925 with the songs "Sometime" and "You Told Me To Go" and 1926 with "Tamiami Trail".
Conns refers to C. G. Conn instrument makers who started in a small way in 1873 and who are still in business.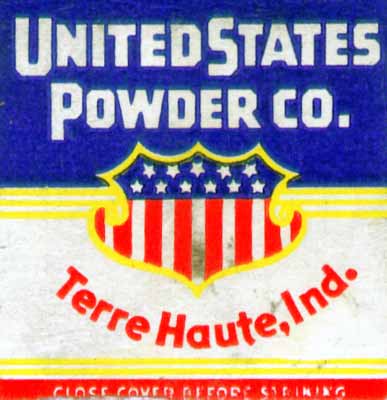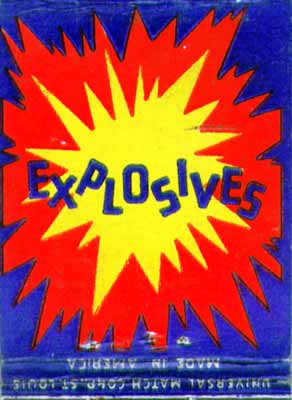 United States Powder Company
This matchbook advertises the United States Powder Company which had offices at 803 - 805, Terre Haute Trust Building.
As far as I can tell the association between Terre Haute and the United States Powder Company is pretty convoluted and comes from only one document that I've been able to find on the internet. The story starts in Poland and the First World War...
Chaim Weizmann who became the first president of the State of Israel on February 1st, 1949 was born in Poland in 1874. He trained in chemistry and in 1910 he was a British citizen and lecturing in Manchester. In 1916, he was asked to find a way to make acetone, needed for the production of cordite, in large quantities. Up until then acetone was produced by heating wood in closed ovens but huge quantities of wood were required. Weizmann found a way of producing acetone from a fermentation process.
Plants were built in France and India and the first American plant was built in Terre Haute in 1917. The United States Air Service and the British War Mission purchased the Commercial and Majestic whiskey distilleries on the Wabash River, on the south edge of Fairbanks Park, at Terre Haute and adapted them for acetone production by the Weismann process. The patents were later taken over by Commercial Solvents Corporation towards the end of WWI who rapidly expanded into industrial and agricultural chemicals, animal health and nutrition products, industrial explosives and carbon blacks.
In 1943, the company was making pencilin at a new plant in Terre Haute. In 1946, a new plant in the city was making benzene hexachloride and in 1947 a plant for packaging anti-freeze was built. The plants at Terre Haute were now producing benzene hexachloride, nitroparaffin derivatives, penicillin, riboflavin, automotive specialties and potable alcohol. In 1950, a bacteriological processing plant was also built. This was the plant that produced a new antibiotic called Cycloserine for treatment of tuberculosis and urinary tract infections in 1955. The same year the company had a change in fortunes and 450 people in some of the Terre Haute plants were laid off. However, two years later, in 1957, another plant was built in Terre Haute to produce methlyamines. In 1963, the Terre Haute plants started production of the food flavor enhancer, monosodium glutamate.
In 1963, Commercial Solvents acquired the Industrial Explosive Division of Olin Mathieson, with plants at Marion, III., Tacoma, Washington and Mount Braddock, Pennsylvania which it operated as the United States Powder Company. In March 1975, Commerical Solvents merged with International Minerals and Chemical Corporation (IMC) and Terre Haute became home to the corporate research center with 125 technical and support personnel conducting research in chemical synthesis and fermentation biochemistry.
Eventually, IMC bought Pitman-Moore Inc., another company involved in animal products, and the Terre Haute plant changed its name to Pitman-Moore in 1987. Schering Plough bought out Pitman-Moore in 1998 and the plant's name was changed to Schering Plough Animal Health. The Terre Haute plants were permanently shut down on January 28th, 2000, thus ending an 82 year association with the city.
Sources:
http://butanol.com/docs/Weizman-Terre_Haute.doc
Wikipedia: Chaim Weizmann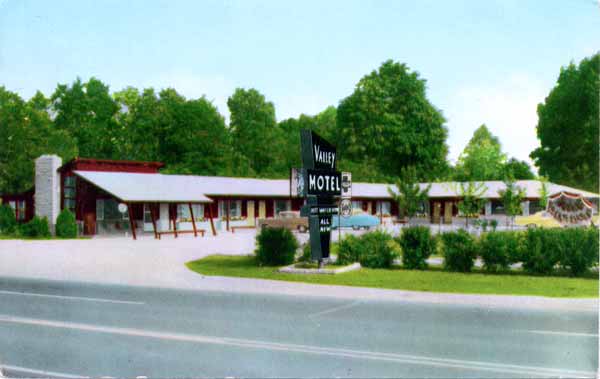 Valley Motel
This used postcard was stamped in Terre Haute on 18th August 1915, and has the printed text...
27,017F
Pub. by Ryan Co., Terre Haute, Indiana
Valley Motel
AAA
Mr. and Mrs. Albert Ernst
R.R.S. Box 51, Terre Haute, Indiana
Phone S-3915 - 6 Miles East on Highway 40
Central Heat & Air-Conditioned - Thermostat
Tubs And Showers - Free TV - Children's Playground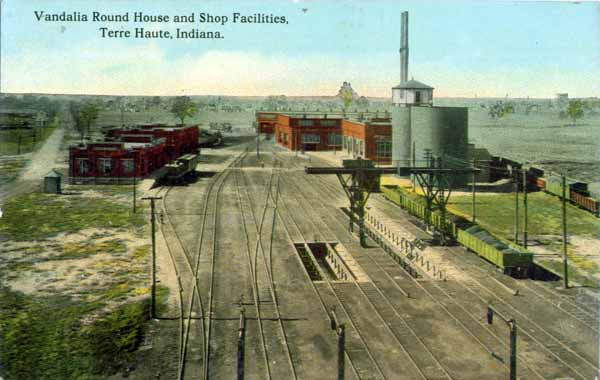 Vandalia Round House and Shop Vacilities
This unused postcard has the printed text...
R24739
The Model trademark logo
UNCO trademark logo
I have another copy of this postcard that does not have the UNCO trademark logo.
This page created 24th April 2008, last modified 19th February 2010