Terre Haute Postcards
More postcards from my collection...
Wallace Nursing Center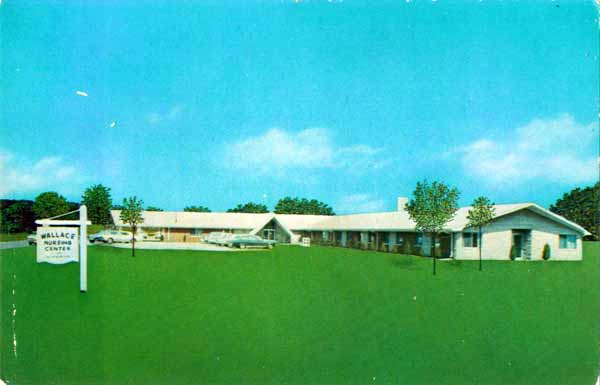 Wallace Nursing Center, Terre Haute
This unused postcard, with a date of May 27th, 1978, has the printed text...
The all new, ultra modern Wallace Nursing Center, 120
Margaret Ave., Terre Haute, Indiana, was established
in 1966 and affords its 120 resident guests a pleasant
blend of prefessional health care and social contentment.
Pictured is one of three residential wings in this
fully licensed and comprehensive care facility.
72.208
Everett Adv. ADeas, Terre Haute, Ind. 47808
This nursing home along with the one at Meadows Manor made the news in November, 1973 after a tragic shooting. On November 23rd, 1973, 61 year old Lathie Jones went to Meadows Manor nursing Home and shot his great-aunt, Elda Mae VanLieu in the head. He then made his way to the Wallace Nursing Center and shot his 87 year old mother, Della Wimmer, also in the head.
This page created 4th January 2010, last modified 4th January 2010