Indiana Limestone (2)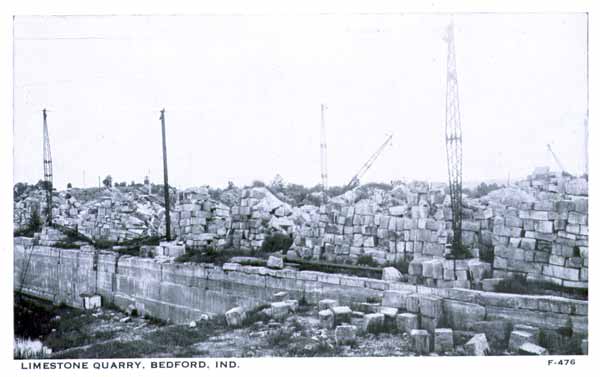 Limestone Quarry, Bedford, Indiana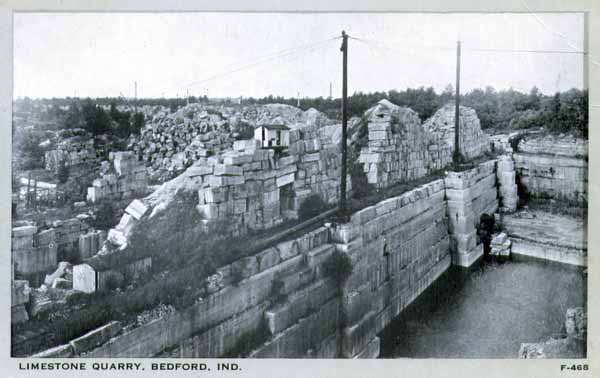 Limestone Quarry, Bedford, Indiana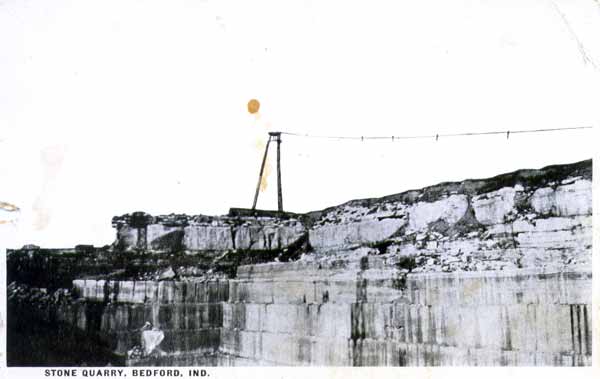 Stone Quarry, Bedford, Indiana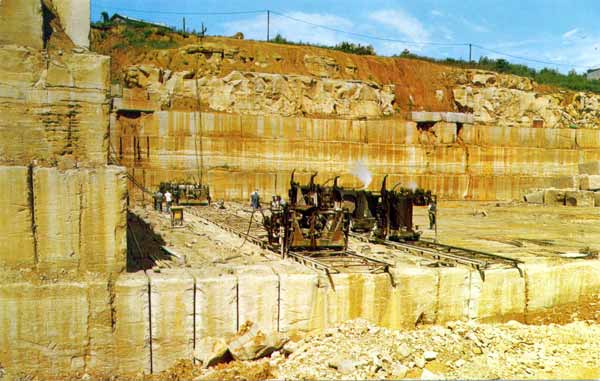 Indiana Limestone Quarry, Bedford
The text on the postcard says "This scene is of the P. M. & B. Quarry of the Indiana Limestone Company, the largest limestone company in the world. The channeling machines are both electric and steam powered. The steam comes from a centrally located gas fired boiler. The machines are cutting huge blocks of stone."
Indiana Limestone Quarry
The text on the postcard says "A quarry scene near Bedford, Indiana, in the world's largest limestone belt."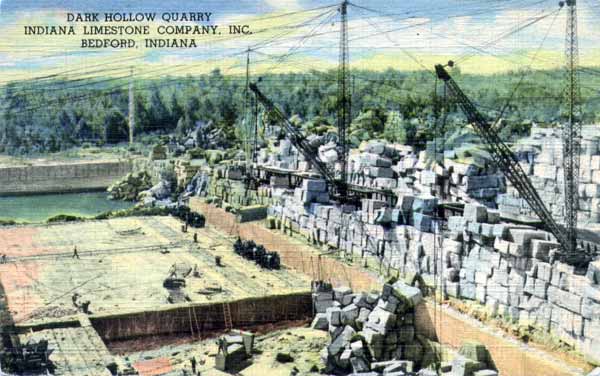 Dark Hollow Quarry
Indiana Limestone Inc.
Bedford, Indiana
The text on the postcard says...
"Dark Hollow Quarry is one of the oldest
producers of the nations's building stone. It is
noted for its excellent quality of buff, gray
and variegated limestone. Several Washington,
D. C. Federal buildings were built of
this stone. Many other Indiana Limestone
Company quarries are at peak operation in
Lawrence and Monroe Counties, the heart of
the Indiana Limestone belt."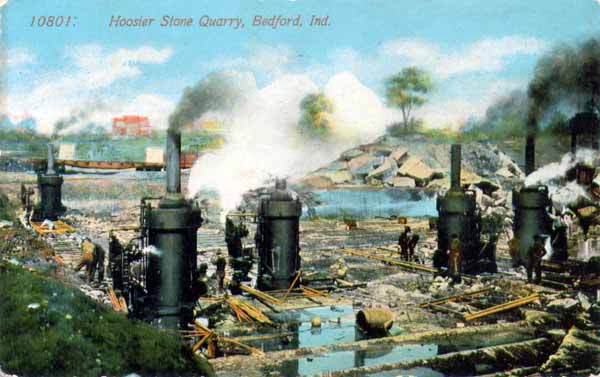 Hoosier Stone Quarry, Bedford, Indiana
This postcard is post marked 1913. In the 1920's and 30's there were around 23 limestone companies based in or around Bloomington.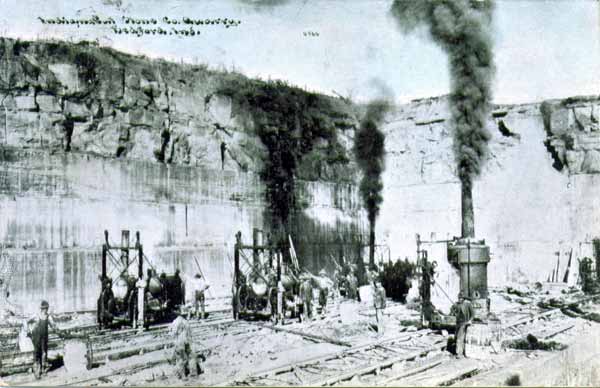 Indiana Cut Stone Company Quarry, Bedford, Indiana
In 1906, the Indiana Cut Stone Company built the Black Diamond Mill. It was known by several different names in its lifetime and was demolished sometime between 1929 and 1935.
This page created 1st July 2008, last modified 23rd September 2009