Indiana Limestone (5)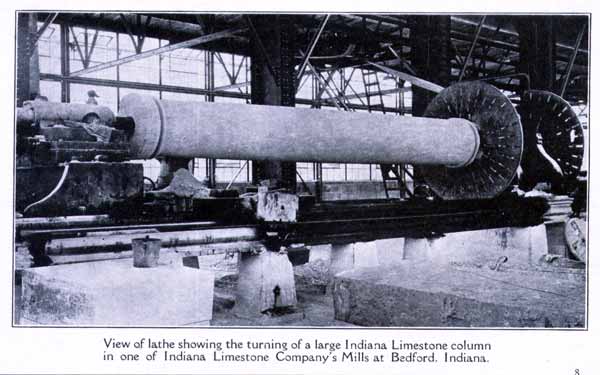 Indiana Limestone Company's Mills at Bedford, Indiana
View of lathe showing the turning of a large Indiana Limestone column
in one of Indiana Limestone Company's Mills at Bedford, Indiana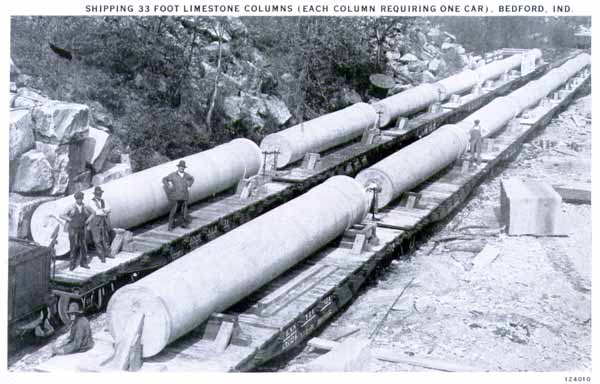 Shipping 35 foot limestone columns (each column requiring one car) Bedford, Indiana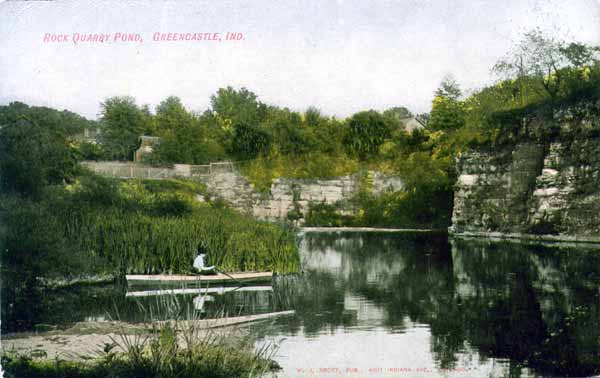 Rock Quarry Pond, Greencastle, Indiana
Not quite in the limestone bearing region of Indiana, this postcard is included to show what happens to a quarry at the end of it's life.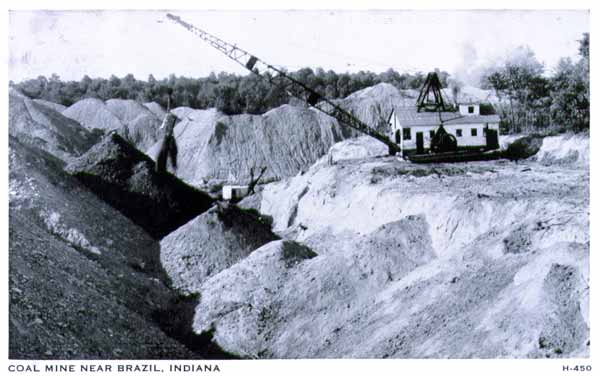 Coal Mine, Brazil, Indiana
This unused postcard has the printed text...
H450
Wm. A. Didier & Sons, Inc., Fort Wayne, Ind.
Nothing to do with limestone auarrying at all, this postcard shows a coal mine near Brazil. Coal mining is a major industry in Indiana.
Links
Gazetteer of Limestone Mills
Indiana Limestone Architectural Stone Carving and Cutting
Indiana Limestone Collection from Indiana Historical Society
Indiana Limestone Handbook from Indiana Monument & Cut Stone
Indiana Oolitic Limestone - a fascinating article on "Geology, Quarries, Methods" from Stone Quarries and Beyond
Quarry Districts Along The Monon
This page created 23rd September 2009, last modified 31st March 2010