Terre Haute Postcards
More postcards from my collection...
Black's House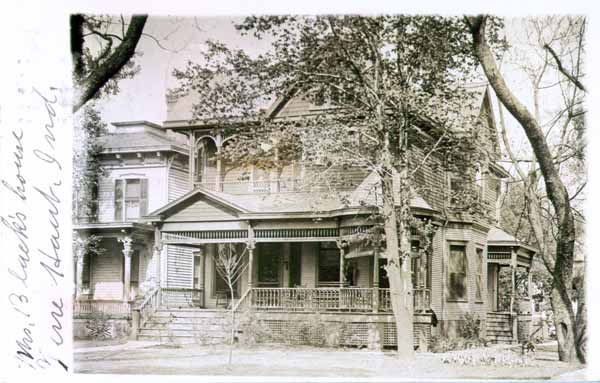 Black's House
This postcard, posted in Terre Haute on May 16th, 1910, has no other printed text but a CYKD stamp box.
The written message on the postcard is interesting, it says...
Dear Miss Alice,
This is a picture of our home, am as surprised to to have it as your are to get it, as it was taken without our knowledge but we purchased a dozen ????? were handed in to us and I am sending them out to friends.
Unfortunately, I cannot locate where the house was in Terre Haute.
Bomber Bar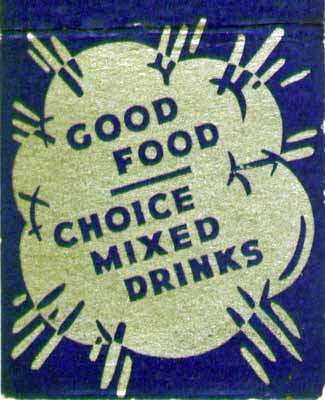 Bomber Bar
This is a matchbook, not a postcard. The Bomber Bar was owned by Robert H. McKinney and stood at 20 South Seventh Street, Terre Haute. During WWII, barrels were placed outside of the bar of the collection of aluminium to help the war effort. The Indiana Digital Image Library has several fine photos of the premises.
Some of these matchbooks had the text "Keep 'Em Flying" printed on the reverse...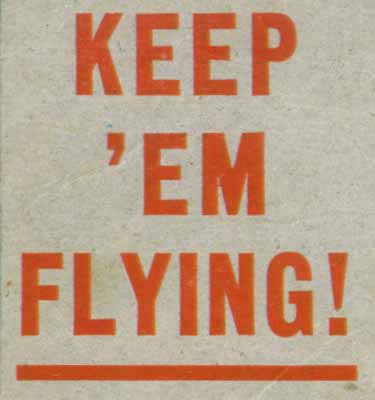 This page created 7th March 2005, last modified 17th December 2009