A Trip down The Wabash in Old Postcards
Markle
Markle, Indiana is approximately 60 miles from the source of the Wabash in Grand Lake, Ohio.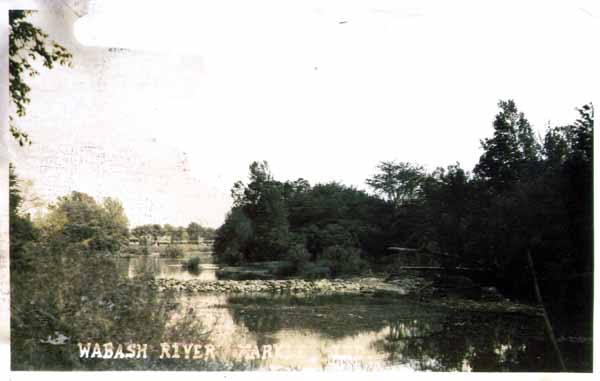 Wabash River, Markle
This postcard, posted in Markle on August 13th, 1957, has just the printed text "Kodak Paper"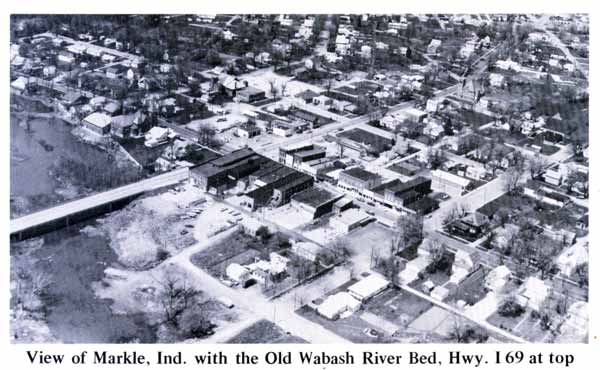 View of Markle, Ind., with the Old Wabash River Bed, Hwy. I69 at top
This unused postcard has the printed text...
Aerial View
Markle, Ind. 46770
In 1970 about 789 people
lived in this town in
Huntington County. Hwy. 3,
116 and 224 go through the
busy little town. Wayne Metal
Products is the biggest
employer in the community.
This page created 20th September 2009, last modified 27th February 2010