HomePage | Optical Illusions | War Stories | QBasic | Dads Navy Days | Bristol | Bristol, USA | Bristol, Canada | Terre Haute | Miscellany | Web Stuff | About Ray | Site Map | Site Search | Messages | Credits | Links | Web Rings
Optical Illusions | Artist Index | M C Escher | Rene Magritte | Sandro del Prete | This or that | Almost real | Strange Pictures (Page 1), (Page 2), (Page 3), (Page 4) | Believe your eyes (Page 1), (Page 2), (Page 3), (Page 4) | Faces (Page 1), (Rocks 1), (Rocks 2), (WTC), (Virgin Mary) | My Ideas | Vision (Page 1), (Page 2), (Page 3) | Other Sites
Pictures of impossible shapes and peculiar landscapes (2)
Perspectival Absurdities
William Hogarth - 1754
This print includes many errors of perspective (as it was meant to).
A few of these are depicted in greater detail below.
Details from Perspectival Absurdities.
How many more in the main picture can you spot?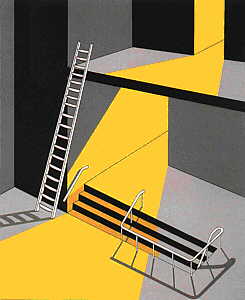 Steps
Fred van Houten ~ screenprint ~ 1984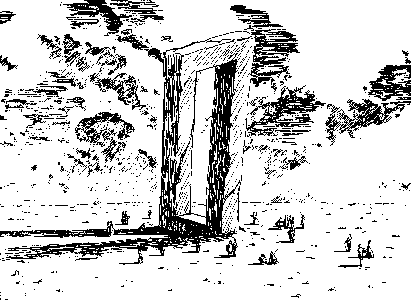 Megalithic Monument
Macauley / Ernst ~ Ink drawing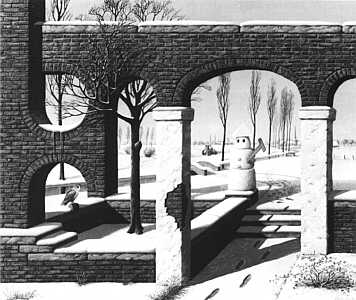 Double Guarded Gateway to the Wintery Arcadia
Jos de Mey ~ Acrylic on canvas ~ 1983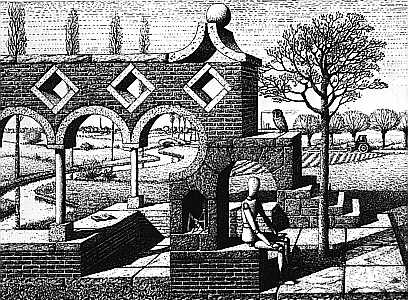 Carefully restored Roman ruin in a forgotten Flemish locality with Oriental influences
Jos de Mey ~ ink drawing ~ 1983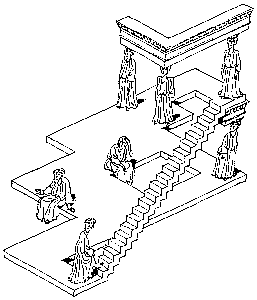 Caryatids
Oscar Reutersvard / Bruno Ernst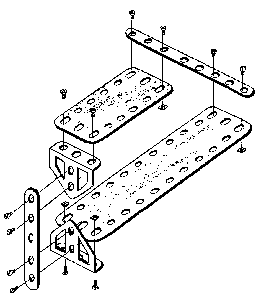 An ink drawing by Govert Schilling
Don't try this at home !!!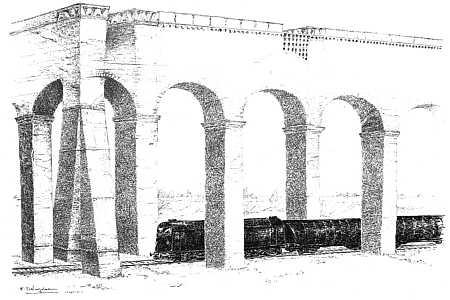 Passenger Train
Fons de Vogelaere ~ pencil drawing ~ 1984
Optical Illusions | Artist Index | M C Escher | Rene Magritte | Sandro del Prete | This or that | Almost real | Strange Pictures (Page 1), (Page 2), (Page 3), (Page 4) | Believe your eyes (Page 1), (Page 2), (Page 3), (Page 4) | Faces (Page 1), (Rocks 1), (Rocks 2), (WTC), (Virgin Mary) | My Ideas | Vision (Page 1), (Page 2), (Page 3) | Other Sites
HomePage | Optical Illusions | War Stories | QBasic | Dads Navy Days | Bristol | Bristol, USA | Bristol, Canada | Terre Haute | Miscellany | Web Stuff | About Ray | Site Map | Site Search | Messages | Credits | Links | Web Rings
This page created 8th June 1999, last modified 25th April 2005