HomePage | Optical Illusions | War Stories | QBasic | Dads Navy Days | Bristol | Bristol, USA | Bristol, Canada | Terre Haute | Miscellany | Web Stuff | About Ray | Site Map | Site Search | Messages | Credits | Links | Web Rings
Optical Illusions | Artist Index | M C Escher | Rene Magritte | Sandro del Prete | This or that | Almost real | Strange Pictures (Page 1), (Page 2), (Page 3), (Page 4) | Believe your eyes (Page 1), (Page 2), (Page 3), (Page 4) | Faces (Page 1), (Rocks 1), (Rocks 2), (WTC), (Virgin Mary) | My Ideas | Vision (Page 1), (Page 2), (Page 3) | Other Sites
Sandro del Prete, a Swiss artist, began his career in 1981. After studying art and technique in Italy, Prete returned to Switzerland, where he continues to experiment with human perception and illusion. His passion for the subject is reflected in the breadth of his life's work.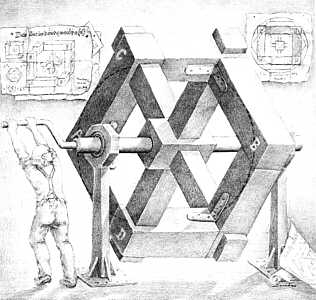 Quadrature of the Wheel
Pencil drawing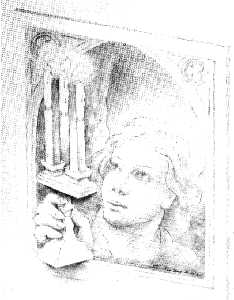 Three Candles
Pencil drawing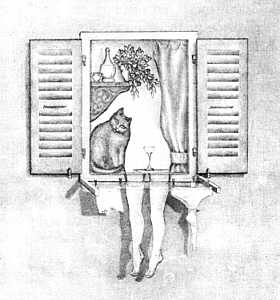 The Window Opposite
Do you see a window, a cat, a vase, a glass and a pair of drying stockings - or something more ?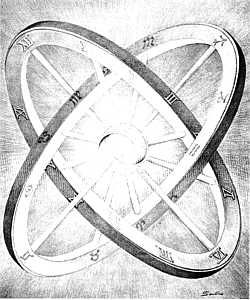 Cosmic Wheels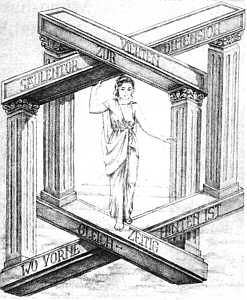 Gateway to the Fourth Dimension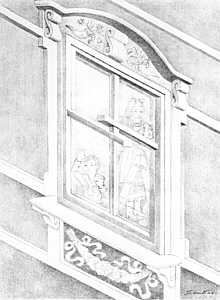 Children Looking out of the Window
pencil drawing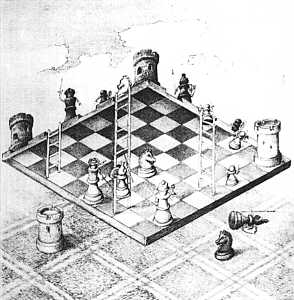 The Inverted Chessboard
pencil drawing
See a modern, colour version of this drawing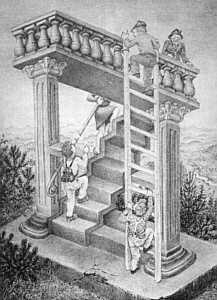 Winding Staircase up to Belvedere II
Pencil drawing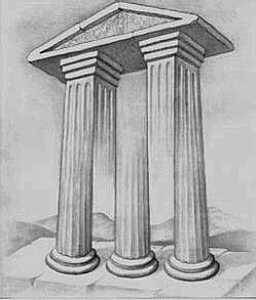 The Columns
Optical Illusions | Artist Index | M C Escher | Rene Magritte | Sandro del Prete | This or that | Almost real | Strange Pictures (Page 1), (Page 2), (Page 3), (Page 4) | Believe your eyes (Page 1), (Page 2), (Page 3), (Page 4) | Faces (Page 1), (Rocks 1), (Rocks 2), (WTC), (Virgin Mary) | My Ideas | Vision (Page 1), (Page 2), (Page 3) | Other Sites
HomePage | Optical Illusions | War Stories | QBasic | Dads Navy Days | Bristol | Bristol, USA | Bristol, Canada | Terre Haute | Miscellany | Web Stuff | About Ray | Site Map | Site Search | Messages | Credits | Links | Web Rings
This page created 28th November 1999, last modified 25th April 2005